10 Jan. 2019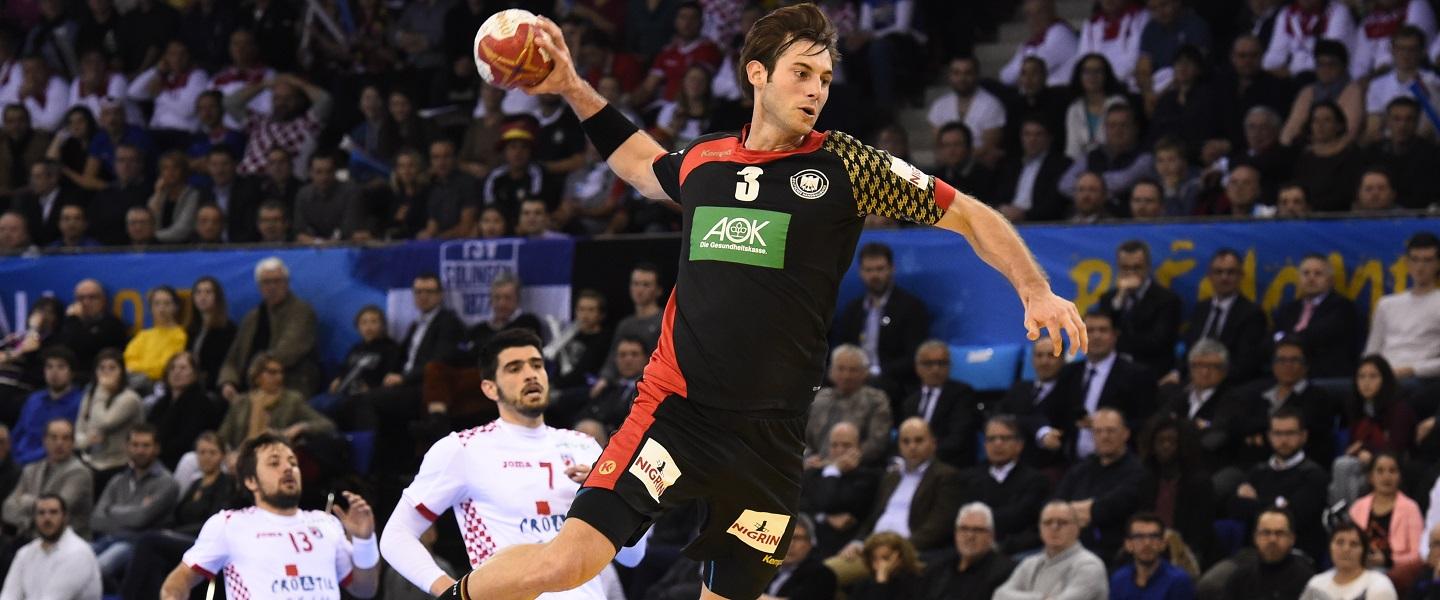 The handball world is ready, the curtain will be lifted with a historic moment: when co-host Germany will face Korea on Thursday in the sold-out Mercedes-Benz Arena for the opening match in Berlin, the 26th Men's IHF World Championship will be thrown off.  Attended by the German Federal President, many ministers, IOC President Thomas Bach, high ranked representatives from sports and politics and more than 250 official guests of both Korean countries, the first ever official match of a unified Korean handball team will be staged at a historic place, very close to the former Berlin Wall.
Thanks to the initiative of IHF President Dr Hassan Moustafa, both Korean National Olympic Committees and handball federations agreed on this project – and for some weeks, 20 players (16 from the Republic of Korea and four from the Democratic People's Republic of Korea) are preparing for the their mission at GER/DEN 2019. Instead of a national anthem, the traditional Korean folk song 'Arirang' will be sung by players and officials, the common white and blue flag is already known from the 2018 Winter Olympic Games in Pyeongchang, when a unified Korean team had their premiere.
Coached by Young Shin Cho, the players are ready to rumble – and their major goals is "to show the world what team spirit means", as Cho said in a press conference after a public training in Berlin. The ticket to GER/DEN 2019 was booked by the Republic of Korea as third ranked team of the 2018 Asian Championship, hosted on home ground in Suwon.
On the other hand, co-host Germany are the clear favourites in this opening match of group A. They never lost any of so far five encounters against a Korean team, only tied once at the 2000 Olympic Games in Sydney. "We have full respect for Korea, as we know how hard an opening match can be for the hosts," said coach Christian Prokop. The goal of the 1938, 1978 and 2007 world champions is to make it to semi-finals in Hamburg. It is the seventh World Championship staged on German ground, and the hosts won all previous six opening matches.
But to face a unified Korean team is only the one side of making history, as this match also throws off the first ever Men's World Championship, jointly hosted by two countries. Right when the match in Berlin is over, co-host Denmark have their opener at the Royal Arena in Copenhagen against Chile, before they will play their remaining preliminary round matches of Group D in Herning.
The Danes, who had hosted one previous Men's World Championship before in 1978, were three times semi-finalists in 1967, 2011 and 2013 – and now want to go all they way on home ground. Their opening opponent Chile have qualified as bronze medallists of the 2018 Pan American Championship in Greenland, beating the hosts in a thrilling bronze final after extra time. At the 2017 World Championship in France, the team of Spanish-born coach Matteo Garralda had won their first ever preliminary round match, beating Belarus – and hope for their first ever main round berth now.
Groups B in Munich and C in Copenhagen throw-off on Friday, when the remaining matches of the groups A and D will be staged in Berlin and Munich.
Already before the start of the event, the spectator record of World Championships is broken: more than 850,000 fans will attend the matches, more than 500,000 tickets have been sold in Germany, 350,000 in Denmark. The old record was set by 720,000 fans at the 2007 World Championship in Germany.