24 Jul. 2013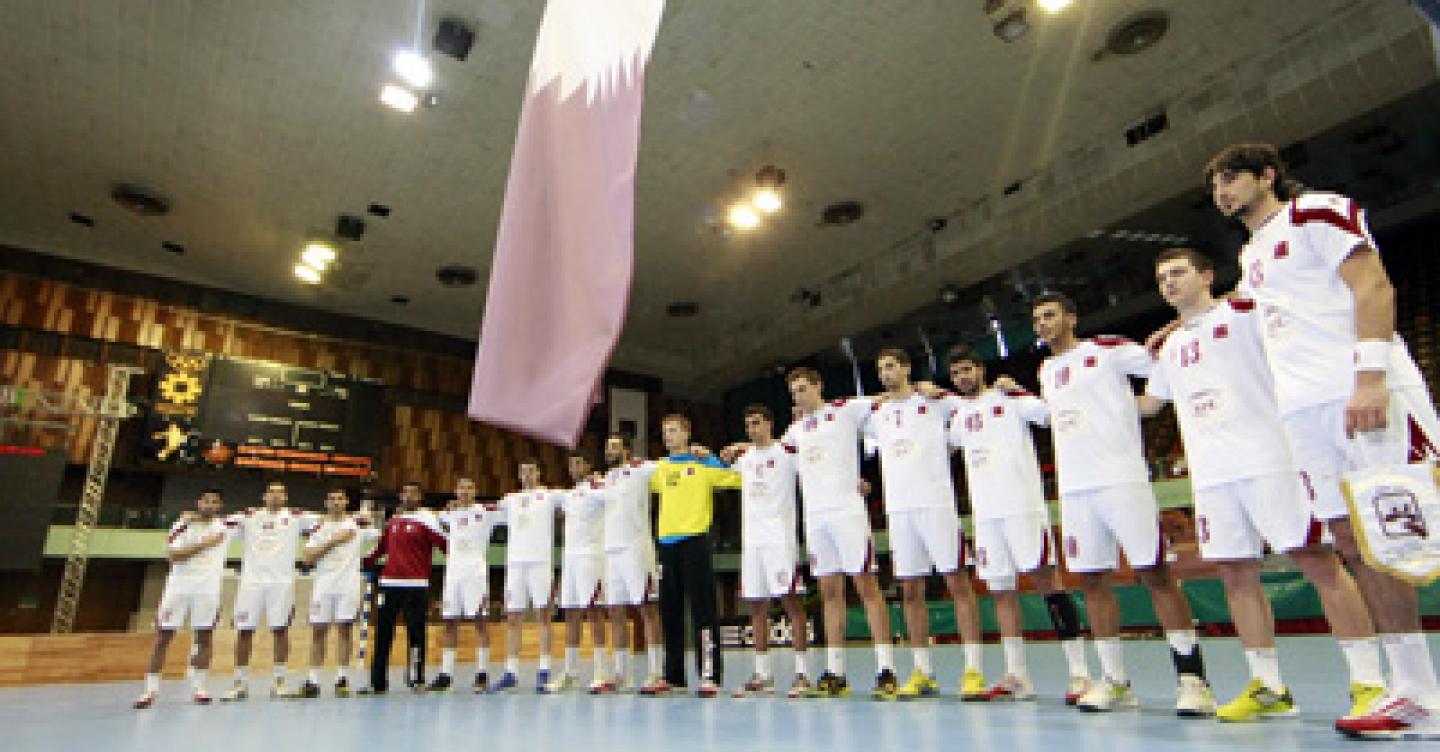 The clear, intense and finally successful derby with their arch rivals Kuwait (38:22) had been the last match of the Qatari juniors at the Junior World Championship in Bosnia-Herzegovina – but it was anything else than the final destination for those players. Seven of them have already been selected and nominated by new Qatari men's national team coach Valero Rivera  (World Champion with Spain in January) to be part of the team, which is already preparing for the 2015 Men's World Championship on home ground.
"Just when we departed from Doha airport to Sarajevo, my players received the news that seven of them had been nominated for the long-term men's squad", junior national coach Dragan Zovko said after his team had finished the World Championship ranked 19th. "Maybe some players were jealous that they are not on Rivera's list, but the nominees felt very proud." To see the improvement of his future players, Rivera had attended Qatar's preliminary round matches in Ljubuski.
"After the draw we were really shocked about the composition of this group. This was the worst that could have happened to us with competitors like Germany, Croatia or Netherlands. But we started very well against the main favourites Germany and Croatia", Zovko looks back. Qatar lost both matches highly close but was praised for their team performance from all sides. "We gave full speed and 100 percent, but then my players were mentally not strong enough to win the decisive encounter for the eighth-finals despite a clear opening lead," Zovko analyzes.
And despite a victory against quarter-finallist Switzerland his team missed the knock-out stage. In the President's Cup they started strong, but finally again lost highly close against Russia. In general, Zovko is satisfied with his team: "Everybody saw that it has become a team with a structure, the long term process and progress has been successful. We became Asian champions and we 'produced' seven players for the men's team. This and the thankfulness of my players towards me is more important than finishing maybe on 15thor 16th position. This team has changed the image of Qatari handball."
But Zovko had to cope with several problems: "As our league finished in January, most of the players did not play for a long period, and in their clubs they mostly sit on the bench, so it was hard to prepare. Additionally we were hit by injury problems and still we have to implement more discipline and attitude – on and off the court. So I was not only coach, but also teacher," Zovko resumes.
And he had to introduce team spirit to the players, who have totally different roots and originally come from different countries. "But it worked, also thanks to the efforts of the Qatari Handball Federation. And I believe that Qatar handball will rise until 2015 and will improve step by step."  Zovko really enjoyed working with the team despite the constant instability: "One day they were world class, the next day light years away from that."
Now it is the job of Valero Rivera to implement the persistency they need to reach their major objective – to be among the best eight teams at the "home World Championship" in 2015.