29 Jul. 2018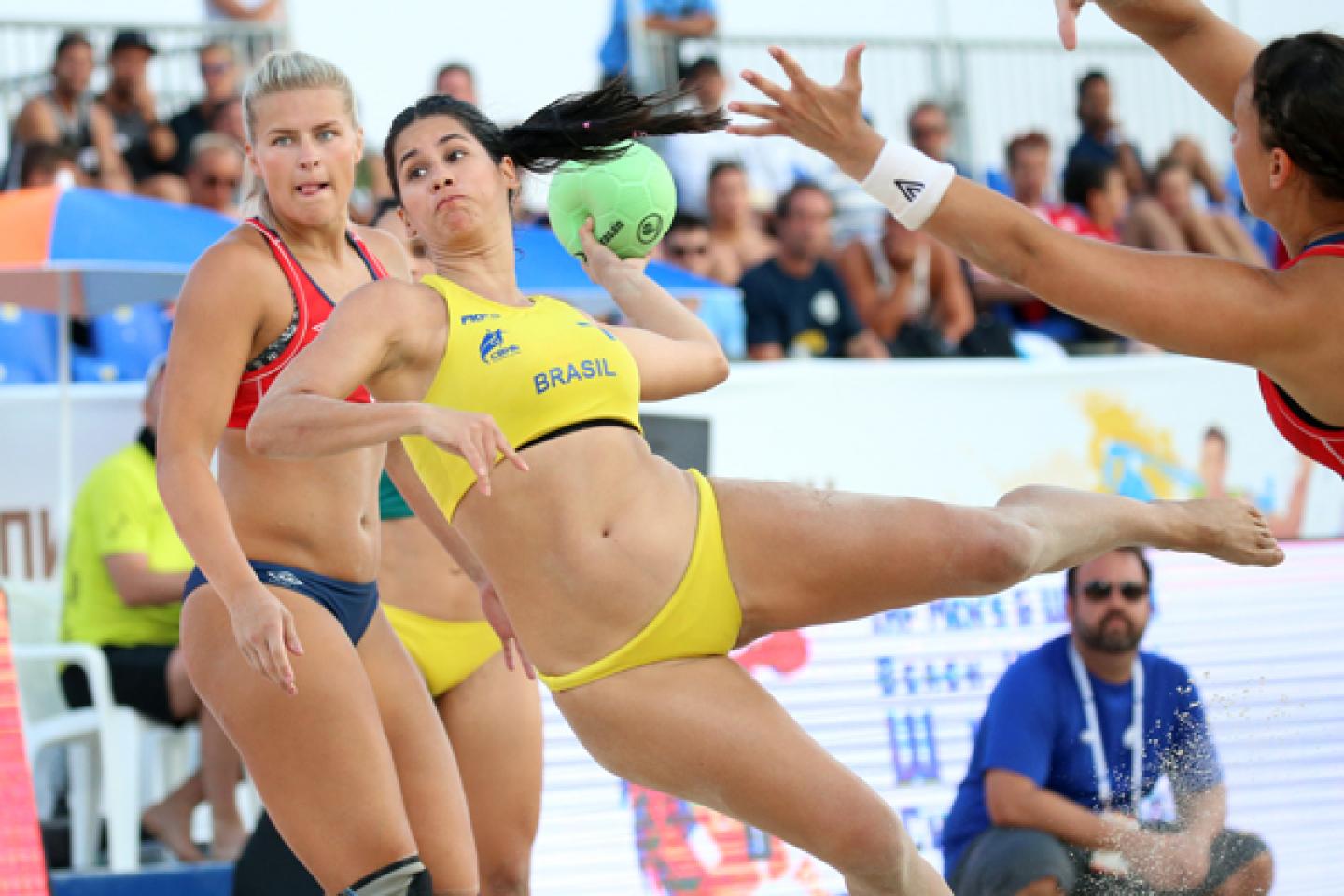 After the completion of the 2018 IHF Men's and Women's Beach Handball World Championship, the best players are now known.
This year marks the debut of the 'Game Valorisation Index'(GVI) – a statistical-based model developed by Toma-Soft/IHF Beach Handball Analysis System – which measures the influence of players on games. 
The GVI for each player per match can be seen on the men's or women's statistics sections of the Kazan 2018 IHF.info mini-site under the 'FTR' PDF download section.
GVI was used to choose the goalkeeper and MVP for each team, while the remaining players were decided by the IHF Beach Handball Working Group. 
The Fair Play awards were decided using a point-based system based on suspensions/red cards.
Women's All-Star Team: Kazan 2018
Goalkeeper: #12 Magdalini KEPESIDOU (Greece)
Left Wing: #6 Maren AARDAHL (Norway)
Pivot: #3 Maria Asuncion BATISTA PORTERO (Spain)
Right Wing: #5 Patricia SCHEPPA (Brazil)
Specialist: #10 Vasiliki SKARA (Greece)
Top Scorer: #12 Edna Viridiana URESTI VALENCIA (Mexico) – 123 points
Defender: #3 Elisabeth HAMMERSTAD (Norway)
Fair Play: Norway
Most Valuable Player (MVP): #7 Juliana OLIVEIRA (Brazil)
Men's All-Star Team: Kazan 2018
Goalkeeper: #13 Mohamed ABIDI (Qatar)
Left Wing: #5 Ivan JURIC (Croatia)
Pivot: #24 Attila KUN (Hungary)
Right Wing: #9 Lucijan BURAN (Croatia)
Specialist: #1 Bruno OLIVEIRA (Brazil)
Top Scorer: #7 Martin Vilstrup ANDERSEN (Denmark) – 149 points
Defender: #2 Thiago BARCELLOS (Brazil)
Fair Play: Australia
Most Valuable Player (MVP): #1 Bruno OLIVEIRA (Brazil)