13 Oct. 2018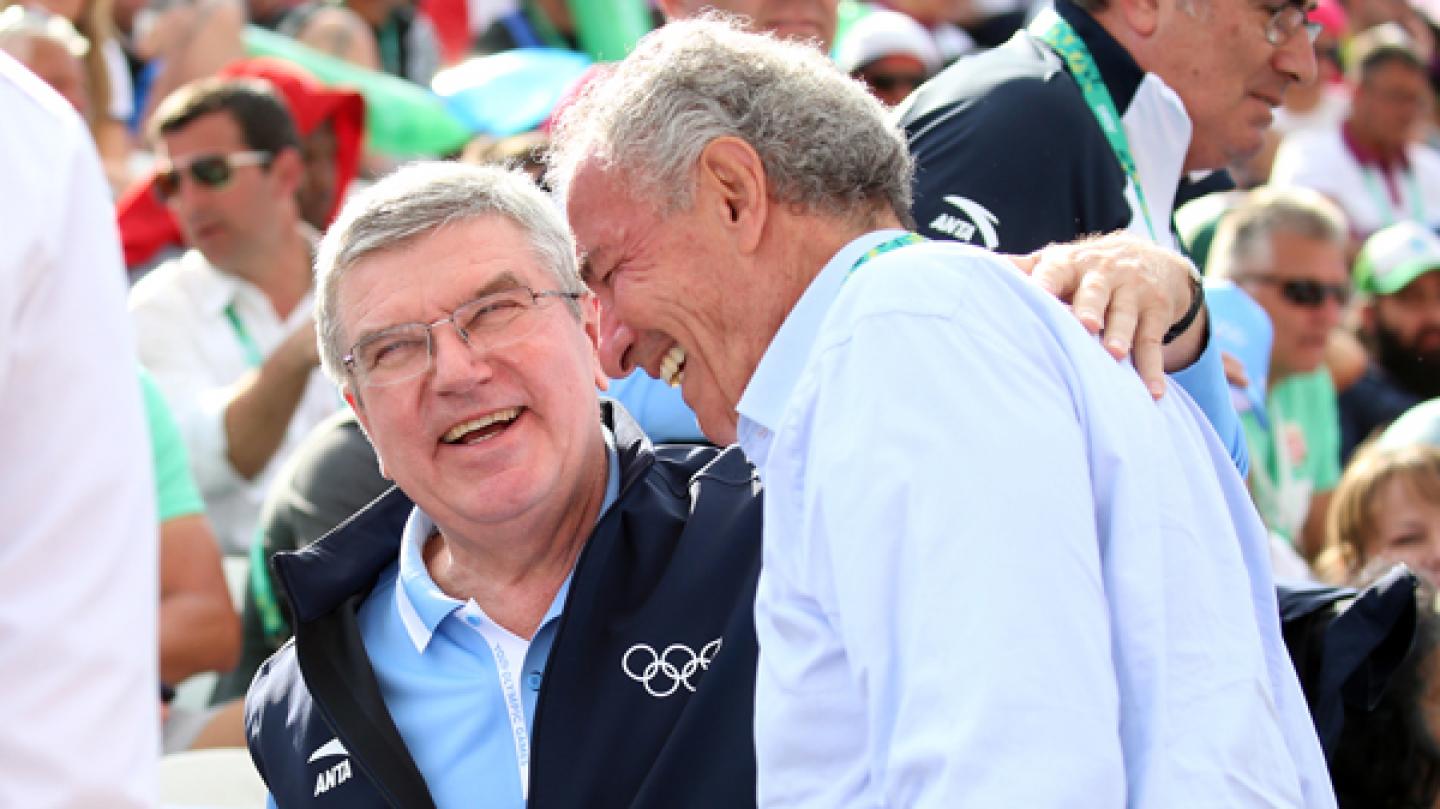 Back in 2015, the IHF showcased beach handball to Dr. Thomas Bach, the President of the International Olympic Committee (IOC) in a special exhibition match in front of 400 spectators in Lausanne, Switzerland, with global stars playing, including 2018 Youth Olympic Games Athlete Role Model Gil Pires and many others.
Today, at the men's and women's Youth Olympic Games finals, Dr. Bach was a special guest, visiting the event which made its Olympic debut in Buenos Aires, Argentina.
He spoke with IHF.info about the sport and his visit to Sarmiento Park to watch it in action at the Youth Olympic Games.
IHF.info: Dr. Bach, back in 2015, the IHF held a special exhibition event to showcase beach handball and now three years later, in 2018, you are here watching the finals of the men's and women's beach handball competitions at the Youth Olympic Games in Buenos Aires, Argentina. What a journey it has been…
Dr. Thomas Bach: It's a great journey and here (in Buenos Aires) it's even more exciting than in Lausanne with all these enthusiastic people around, the atmosphere – it's really fantastic to see.
IHF.info: The beach handball teams here come from across the world, representing five continents – Europe, Asia, Oceania, Africa and South America. How important is it that this sport embraces the whole world?
Dr. Thomas Bach: That's one of the major topics to be considered for inclusion in the Olympic programme – that you have a sport which is spread over all the world and has great interest all over the world.
IHF.info: Like handball at the Rio 2016 and London 2012 Olympic Games, many thousands of people have come here to Buenos Aires to watch handball, with many locked out. Is that what you were expecting?
Dr. Thomas Bach: I hope that in Tokyo that it will be the same, that handball will be very attractive and then we come back to France in 2024.
France is a handball country with very successful teams, so I think you can look with great confidence in the future of Olympic handball.
IHF.info: You have had many meetings over many years with Dr. Hassan Moustafa about beach handball and now you are here with him watching the finals…
Thomas Bach: He's the greatest promoter of beach handball and one of the toughest negotiators I've ever seen in my life.
IHF.info: What is it that you like personally about beach handball?
Thomas Bach: It's youthful. It's a great, easy-going atmosphere and a good competition at the same time.