26 Jul. 2010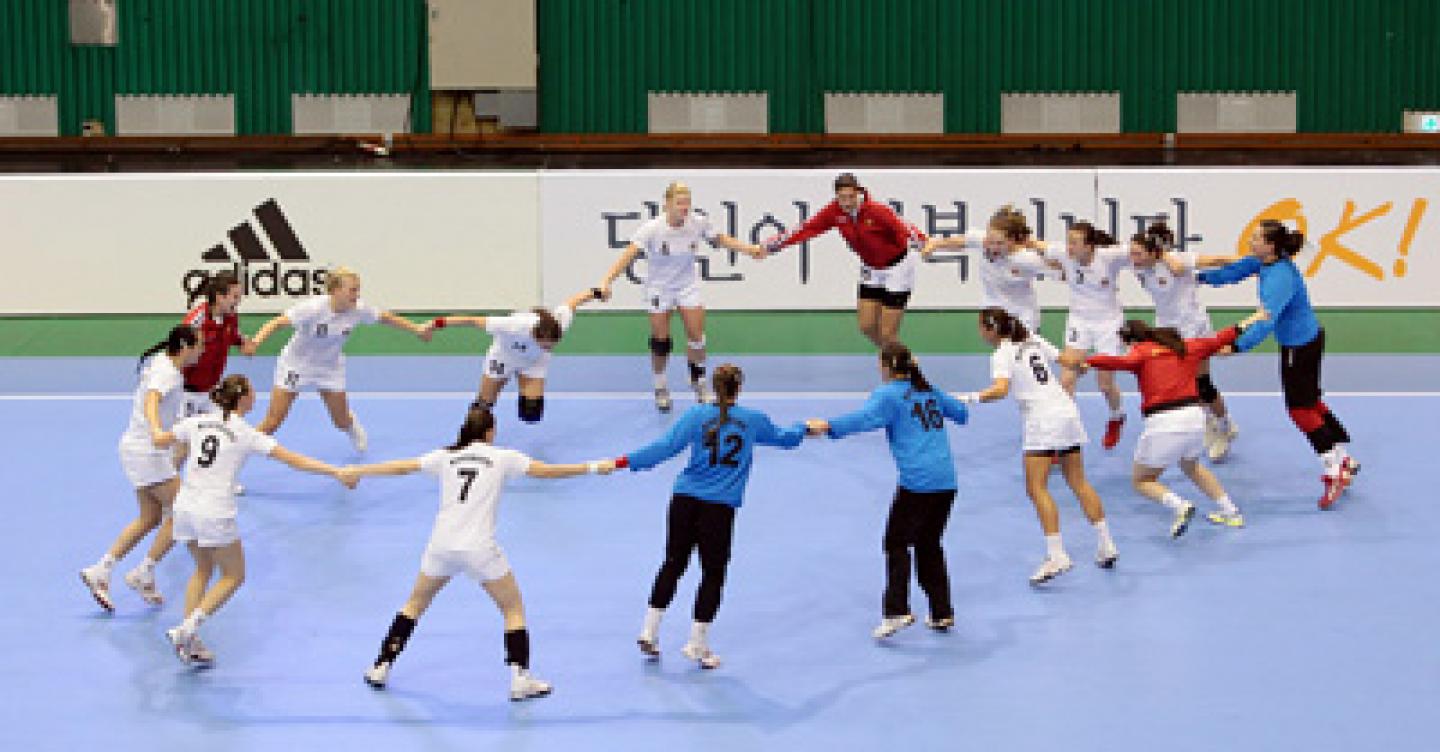 The Main Round teams have a rest day this Monday, as the President's Cup will be finalized with the placement matches 13-24. But on Tuesday when the last match day in the Main Round will be played the tension will rise as still in group II nothing's decided yet.
In group I Norway and Korea have already qualified for the semis – and they'll meet in the direct duel in the first match in Seoul. For Norway a draw is enough to become number one in the group as their goal difference is clearly better compared with Korea. In the last match in Seoul Germany meets the Netherlands to decide which teams play for the places 5/6 or 7/8. Netherlands need to win, as a draw would be enough for Germany.
But those decisions are nearly peanuts compared with group II in Gwangju. Still no team is qualified for the semis and the final decision will be taken in the very last match.  Three teams – Russia, Montenegro and Hungary - can reach the round of the best four teams of the WCH in Korea. Russia (six points) is in a very good position and full of self confidence after winning the last six matches including the Main Round games against Hungary and Spain. The record Junior World Champion only needs a draw against Brazil to qualify for the semis. But even with a victory they don't know after the final whistle if they're number one or two in this group. The real clash will be the match Montenegro (six points) against Hungary (five points) at 7 pm local time, the closing match of this group. Hungary needs to win to go to the semi finals – and in case they win and Russia takes at least a draw, Hungary is second. Hungary can only become number one, if they win against Montenegro and Russia would have lost against Brazil before. In this case Montenegro is qualified thanks to their victory in the direct encounter against Russia.  So for Montenegro even a defeat can be enough, in case they win they're number one, don't matter what the Russian result is. The tension has reached their climax in Gwangju – and at least at 8.20 p.m on Tuesday we all know what team will meet which opponent in the semis.