26 Jul. 2010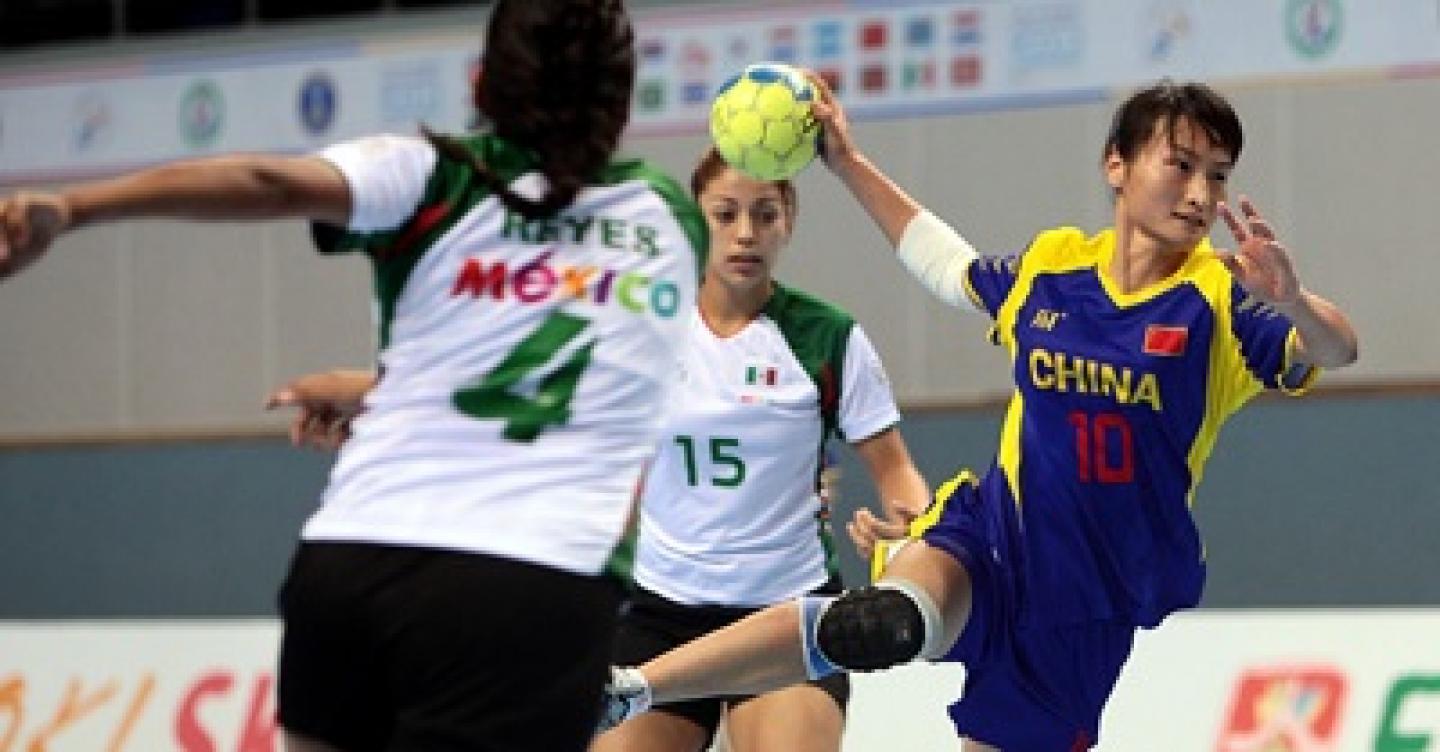 Placement 23/24: DR Congo – Hongkong 39:24 (25:8)
Debutant Hong Kong didn't win a match at the Women's Junior World Championship in Korea. On the other hand the African team from DR Congo celebrated their first success at this tournament. Clear match winner was outstanding Laetitia Laying, scoring 15 goals – eleven of them before the break.  Hong Kong led 1:0 then Congo overran the Asians. Even as they were leading 15:7 DR Congo scored an impressive 10:1 series to the break (25:8). In the beginning of the second half Hong Kong improved and reduced the distance to "only" twelve goals, in the end it were again 15. Again Sin Leyung was top scorer for Hong Kong with nine goals.
Placement 21/22: Greenland – Australia 36:15 (19:7)
By winning their second consecutive match WCH debutant Greenland took the 21st place thanks to a great start, a strong goalkeeper Rita Lyberth and top scorer Ivaana Holm, who scored eight goals. The match was decided very early as Australia couldn't continue their match play that had led them to the victory against Hong Kong. In minute 20 Greenland was in lead 15:6 and in minute 50 the distance was 20 goals at the score of 30:10 and remained the same until the end. Top scorer for the "Aussies", which played with only seven field players, was Brunsberg with seven goals.
Placement 19/20: Tunisia – Thailand 37:21 (20:12)
Thanks to this clear victory against the WCH debutant from Asia the African runners-up secured place 19. Thanks to eight goals of top scorer Asma El Ghaoui in the first half Tunisia earlily paved the way to the victory. After 30 minutes the distance was eight goals, nine minutes later the score was 26:13 and the match was decided. After the Thai team that had won two games in Korea they lost their powers in the seventh match at this WCH the result got even clearer at the end. Top scorer for Thailand was Vanpen Sila with seven goals.
Placement 17/18: China – Mexico 28:22 (11:13)
China has finished the WCH with a victory but wasn't satisfied with their 17th place in their 14th participation at a Juniors WCH. But even this victory in the placement match against debutant Mexico was endangered after the first half, as the Middle Americans were the stronger team and led 7:4 and 13:11 after 30 minutes. Thanks to four goals of their top scorer Li Yao (in total seven) China took the lead at 18:17 for the first time and didn't give it out of their hands until the end. But the game was absolutely close until the score of 24:22 in minute 58, before China scored the last four goals.  Top scorer for Mexico was their best player during this WCH, Salinas Yesenia (eight goals).