28 Jul. 2010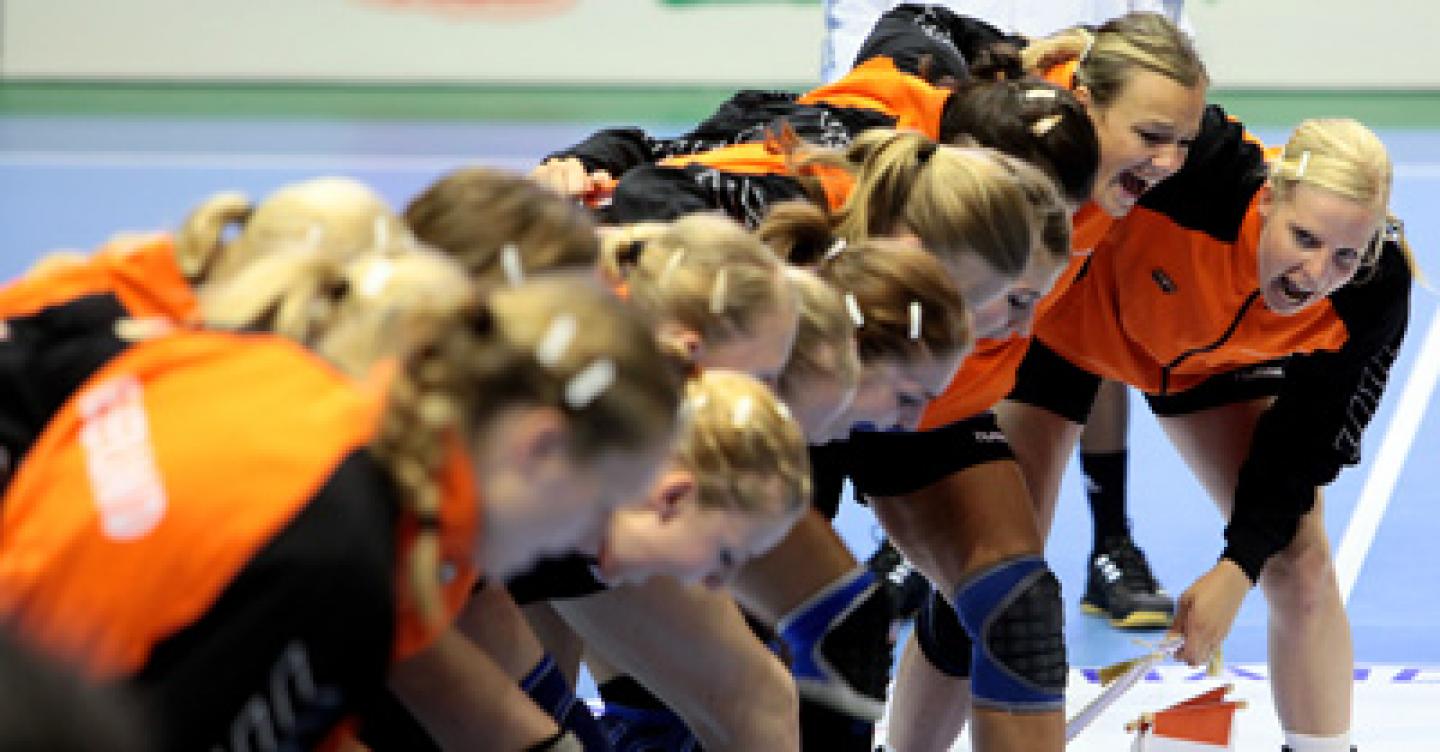 For some it's the greatest success, for others a great disappointment to play the placements matches at the Women's Junior WCH in Korea – but eight teams will fight on Thursday in Gwangju for the ranking. 2009 Europeans runners-up Hungary and title holder Germany had higher objectives than to play for the placements, as they wanted to reach the semis in Korea – but failed. Now Hungary will face the Netherlands in the 5/6 placement match. And for the Dutch assistant coach Gino Smits this means a great success: "This is the place where we belong to in the world. And now we want to give everything to reach the fifth place." This would be the best result ever of a Dutch team in the history of Junior's WCH. And especially Laura van der Heijden will be motivated against the Hungarians – as she's the current leader of the top scorers list with 68 goals in eight matches. 
But still another participant of the placement matches can overtake her: Swedish wing player Natalie Hagman, who's runners-up with 66 goals. Sweden will meet Germany in the 7/8 match and Hagman hopes for a lot of goals.
Seven European teams and the Pan American Champion Brazil fight for the places 5-12 and Brazil's trying hard to defeat Croatia in the 12/13 match. For the young Croatian team even the Main Round was a success, so they can play easily. Netherlands and Sweden are the only teams in this round in Gwangju that had won two Main Round matches – Germany, Hungary, Serbia and Spain won only one match, and Croatia and Brazil lost all three encounters in this stage. 
The final ranking isn't only worthy for the participants, but for the future, too: The ranking list for the next Juniors WCH in 2012 will mirror the results of Korea. 
Placement matches on Thursday in Gwangju:
19.00: 5/6: Netherlands – Hungary
16.45: 7/8: Germany  - Sweden
14.30: 9/10: Serbia - Spain
12.15: 11/12: Croatia – Brazil