15 Jul. 2061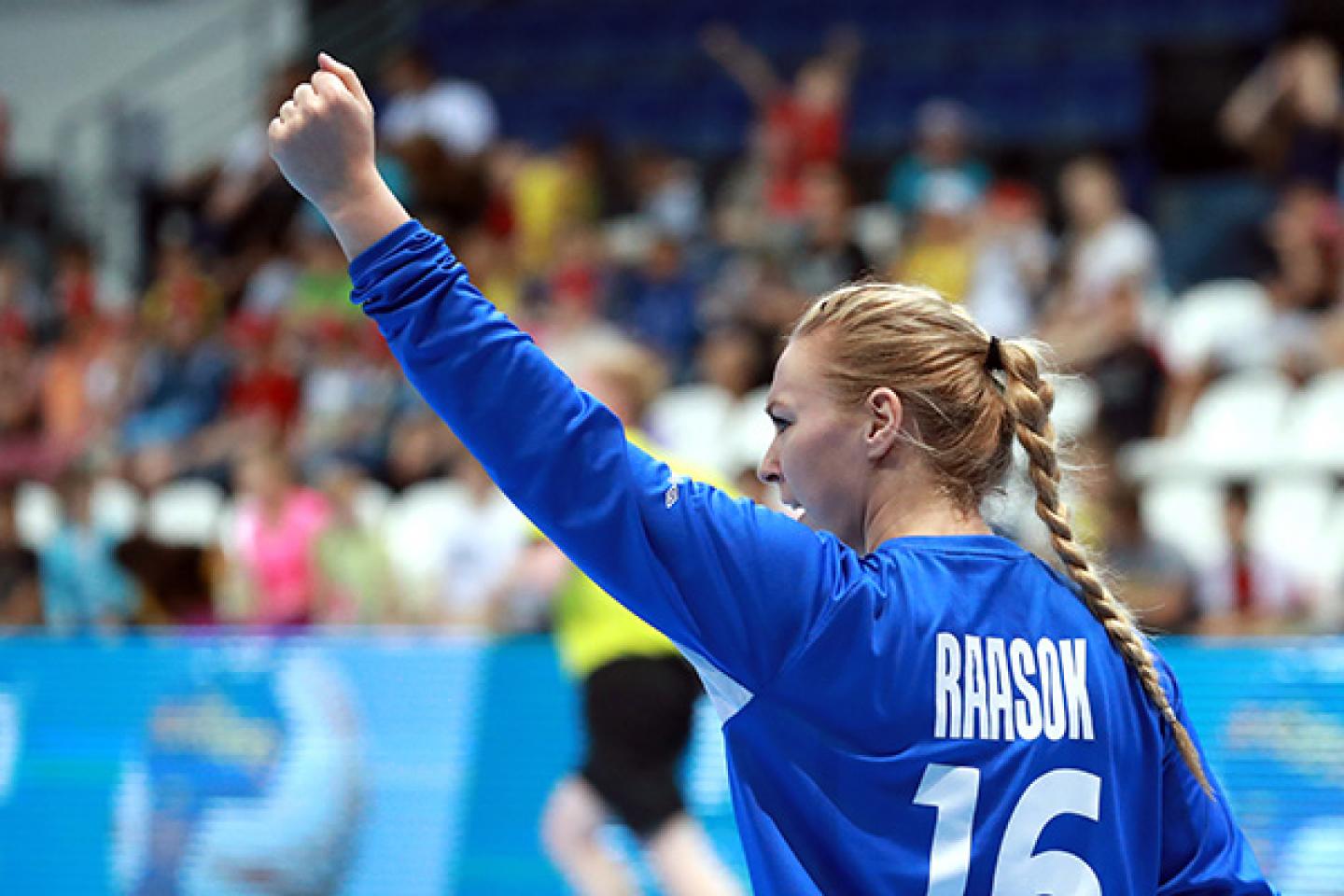 The 2016 IHF Women's Junior (U20) World Championship placement round 5-8 opened with a five-goal win for Norway against Korea, before Sweden recorded a seven-goal win against Croatia to set up a Scandinavian derby for the 5/6 play-off on July 15. 
Korea and Croatia will meet in the match to decide seventh and eighth place on the final ranking. 
Sport Palace Dynamo Krylatskoe, Thursday 14 July
Placement matches 5-8: Korea vs Norway 24:29 (13:14)
From the first whistle both teams played as though this were a final rather than the placement round, with a fast pace that saw Korea adding fast break goals while Norway found their way through the centre of the Asian side's 3-3 defence thanks to one-on-one breakthroughs from their agile backcourt players. 
After five minutes the European team led 3:2, and Norway soon created a two-goal advantage that would prove crucial as the game progressed. Korea were kept scoreless until the 12th minute when Kyungmin Kang, playing in centre back for large parts of the first half where previously she had only entered the court for penalties, scored from seven metres to close the gap to 3:5. 
Korea impact playmaker Jieun Song was injured in the 15th when Norway led 7:5, and her team continued to trail by until goalkeeper Hyeonmi Cho made a great save on a breakthrough against Helene Gigstad Fauske to keep the score at 9:10. Captain Youjin Hur capitalised on the save and scored a fast break to equalise at 10:10 just after the 25-minute mark, but by the half-time whistle Norway had opened up a two-goal advantage again. 
Jieun Song closed the deficit to one with a penalty scored after the buzzer, and when the match resumed they kept pace until Norway pulled in front to a more decisive three-goal lead at 21:18 in the 44th. Korea coach Hanjoon Cho called a time-out and his side quickly came back, equalising less than five minutes later at 21:21 in the 48th. 
As the match entered the final 10 minutes the score was still level as the teams scored one for one (23:23), before Norway again moved in front to claim a three-goal advantage at 26:23 courtesy of left wing Sunniva Amalie Andersen with just over six minutes left. 
As the clock showed 55 minutes Norway maintained a comfortable lead at 27:23, before Cho made a fast-break save off Andersen to keep the score level. But the game was already decided at that point, and Norway simply had to hold on through to the buzzer. 
Sweden vs Croatia 31:24 (16:13)
Sweden recovered from their quarter-final loss to record a comfortable win against Croatia that secures their place in the 5/6 play-off against Norway, who won their first placement round match earlier in the day in Sport Palace Dynamo Krylatskoe. 
After five minutes of play the Scandinavian team led by one goal at 2:1, before penalty goals from Sweden's Julia Bardis and Croatia's Stella Posavec took the score to 3:2. After that Croatia were kept scoreless for several minutes, having trouble against the strong 6-0 defence employed by their opponents, while Sweden pulled ahead to 5:2 by the eighth. 
At the 10-minute mark the score stood at 6:3 to Sweden before Croatia's Magdalena Ecimovic made a save, which was converted to a fast-break goal by right wing Andrea Pavkovic. Croatia kept chasing but midway through the half they still trailed by two at 5:7, and five minutes later they had created a three-goal advantage at 9:6. 
In the 22nd minute Croatia's Anamarija Boras received a two-minute suspension when the score stood at 10:6, before Dora Kalaus earned a penalty shot for the team at the other end of the court and Bernarda Calusic scored to decrease the deficit to three. Croatia lost another player as Ivana Kresic was sent off for a suspension in the 23rd, and coach Silvio Ivandija responded with the first time-out of the match. 
As the half came to an end Croatia could not come closer than three goals, and when the match resumed they were still chasing with a score of 20:18 in favour of Sweden in the 40th minute. Right wing Elinore Johansson took Sweden three in front with a fast break at 21:18, before goalkeeper Sofie Borjesson made a crucial save in the 42nd minute. Anna Johansson made the most of her work to convert into a four-goal advantage at 22:18 in the 44th, and Borjesson made another important save – this time on a penalty off Calusic. 
With 15 minutes left Croatia added a goal to decrease the score line to six at 18:24, but at that point Sweden had all the momentum and were clearly on their way to a victory. The Scandinavian team finished with a seven-goal advantage, forcing Croatia to settle for the 7/8 play-off against Korea on July 15.