27 Jan. 2011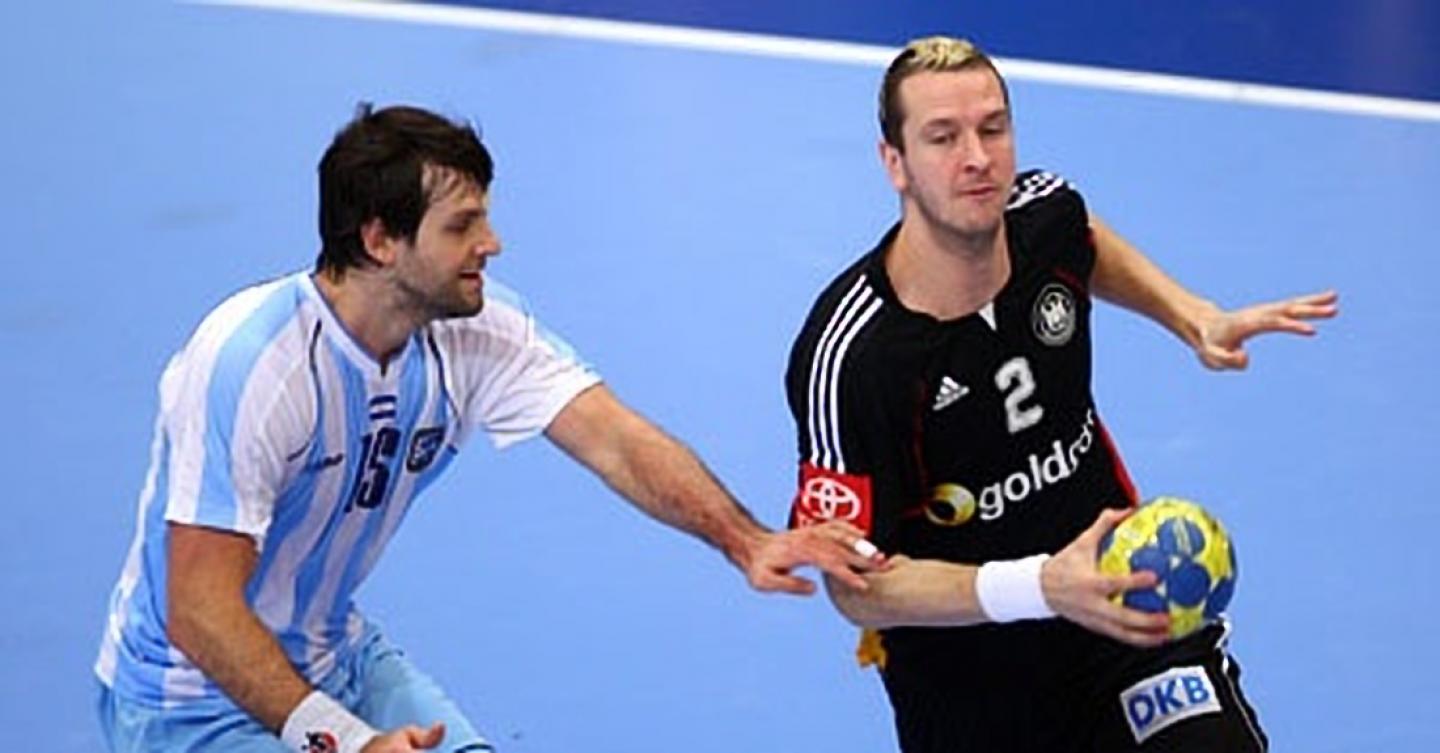 Both placement matches on Thursday evening had to be decided by extra time. Germany needed 80 minutes to beat Argentina to take the eleventh place, after 70 minutes Norway had beaten Serbia to rank ninth.
After two straight defeats in the Main Round, Germany finished the World Championship with a victory. By beating Argentina 40:35 after two extra times they luckily secured the eleventh place in the final ranking – which still means their worst result in the last 73 years. For the brave Gauchos from Argentina it was the fourth consecutive defeat after their fabulous Preliminary Round – and still rank 12 is the best result ever for them.
Placement match 11/12:
Germany – Argentina 40:35 after two extra times (31:31, 27:27, 13:12)
Argentina showed heavy resistance against the Germans until the very end. The starting period was equal, before Germany extended the lead to 6:4, 9:5 and 11:6 in minute 24. But then the Germans lost their pace and Argentina reduced to 12:13 at the break. The team of Heiner Brand then started well in at the re-start (16:13), but they could not take control of the game. In a hectic match with a big number of suspensions Argentina equalized at the score of 17:17, before again the Germans extended the gap to 23:19 in minute 51. But four seconds before the final whistle outstanding Diego Simonet scored the 27:27 – an extra time had to decide the game. Argentina had two players more on the field, led 29:27 and even had chances to extend the gap to three goals – but then the German side equalized to the 31:31 before the end of first extra time. Then the favored European team took the decisive lead at the 36:33 in minute 77. Two minutes later Patrick Groetzki scored the 37:33, Kraus hit the back of the net for the final score of 40:35, top scorer were Holger Glandorf and Uwe Gensheimer with each nine goals.
Placement match 9/10:
Norway – Serbia 32:31 after extra time (29:29, 14:16)
The second placement match had exactly the same run-down as the 11/12 match and had to go to extra time. Norway extended the lead very early, before Serbia started their catch-up chase. So the halftime result was a close one, as Serbian had taken the lead- and kept it until the very end. Norway was able to equalize at the 23:23 in minute 48, before again Serbia took the lead. But right before the halftime whistle Norway could equalize – the extra time had to decide again. Those ten minutes were poor of goals and Norway was the lucky winner. So all four Northern Europeans teams (Iceland, Sweden, Denmark and Norway) rank among the top 10 teams.