20 Jan. 2013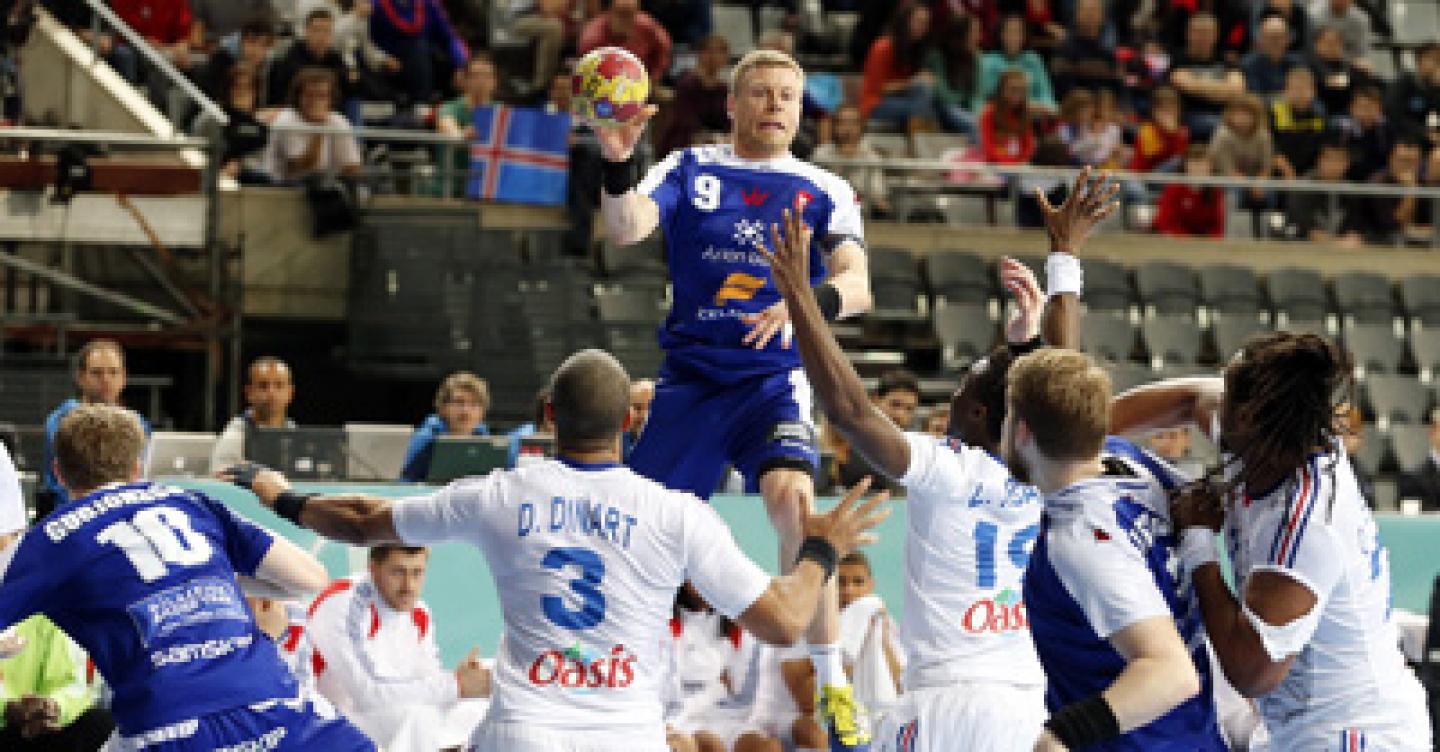 On their gold mission the defending champion France had a tough task on their shoulders, but finally took revenge for the defeat at the Olympic Games by beating Iceland 30:28 (15:14) in their eight-final in Barcelona on Sunday (20 January).  The encounter was a typical all-or-nothing match. Both teams fought hard and the lead changed constantly in the first half. No team advanced to more than two goals difference before the break, until French Cedric Sorhaindo scored for 15:12. But Iceland fought back and reduced to the 15:14 halftime score.
The defending champion dominated the starting period of the second half, but the Icelandic resistance was still alive – the consequence: The Northern Europeans leveled the match again at 27:27 – but this was the stand of the "Geysir" team. At the end, France had more power and more individual skills – and now will compete with the winner of the match Croatia vs. Belarus in the quarter-final. Best French players were Nicola Karabatic and Cedric Sorhaindo, Olafsson (7) and Palmarsson (6) scored together 13 of the 28 goals for Iceland.
Statements after the match:
Aron Kristjánsson, coach Iceland: I am naturally disappointed. The team has given everything. Small things decided the match. But the team is on a good way. We have had many young players at this World Championship and they have gained experience for the future.
Gudjon Valur Sigurdsson, player Iceland: It was a very hard match. We caused too many technical mistakes and lost the balls in important moments. Unfortunately this also applies to me, who also missed a lot of chances. Therefore I apologize not only to the team, but also to the Icelandic people.
Claude Onesta, coach France: I am very happy. As always, it was a tough match. We had a good lead, but Iceland always returned. In the end, the experience was decisive. Mentally, this was a major victory.
Xavier Barachet, player France: It was a hard work. We had the wider squad and therefore had more opportunities at the end which was decisive for me.