21 Jan. 2013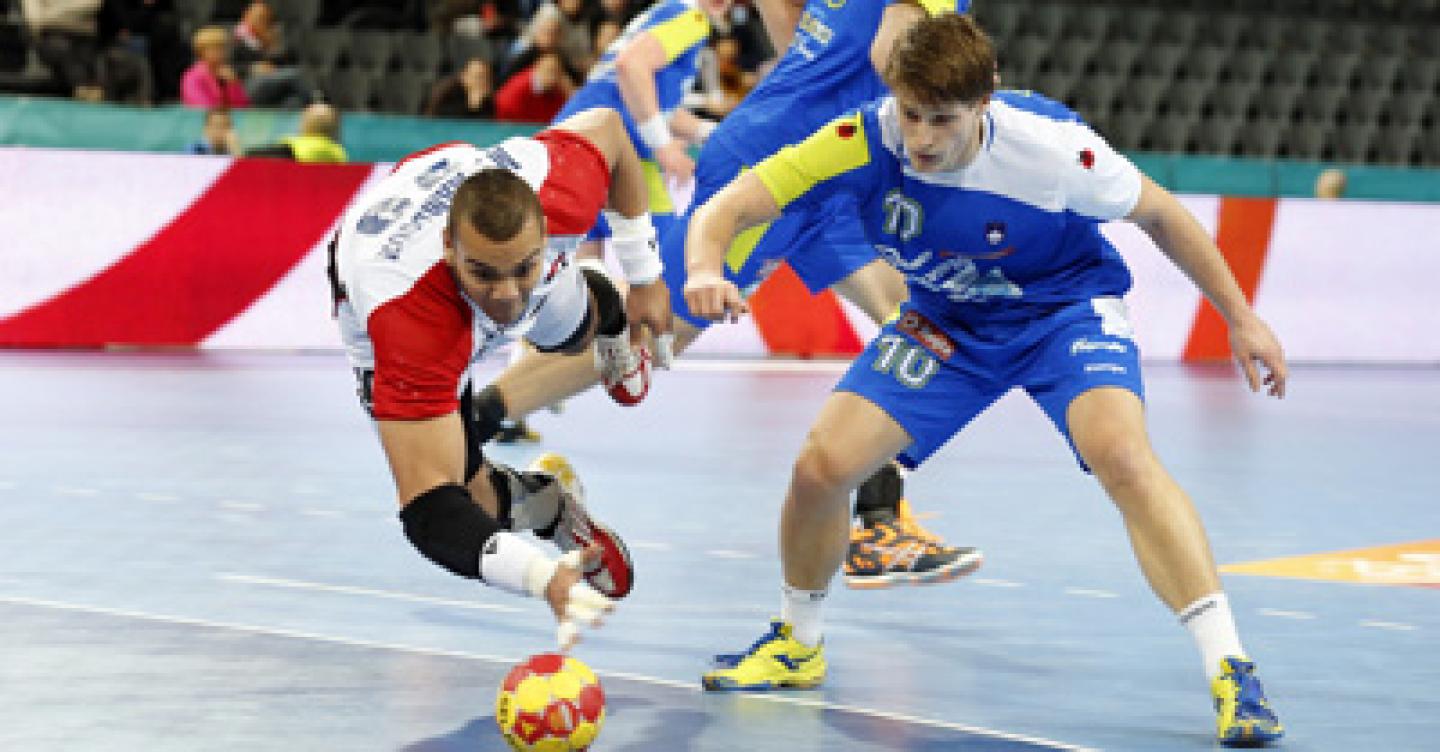 In their fourth Men's World Championship campaign Slovenia made it to the top eight teams for the time ever: After a very dominant performance the Slovenian team won their eight-final in Barcelona against Egypt with 31:26 (19:11) and is now looking forward to the quarter-final against the Russian team, which had beaten Brazil the day before.
Only for the first 15 minutes it was a close match, then Slovenia only needed four minutes to reach a four-goal distance by four consecutive strikes to 9:5. Egypt had more and more difficulties to score easy goals because the Slovenian defence improved after a nervous opening period. As a consequence, Slovenia increased the gap to eight goals (15:7 after 25 minutes). Egypt could even be happy when the first half was over (19:11), as Slovenia had stopped scoring for a while.
Egypt started surprisingly good after the break, and after only two and a half minutes the margin decreased to only 14:19. But after 41 minutes the Slovenian team was in lead by nine goals (25:16) again. Despite this distance the Egyptians did not give up and scored six times in row and were back in the match at 22:25 (46.). The defence of the African bronze medallist worked much better than before the break and Slovenia had problems in attack. But after Egypt had reduced to 24:26 the catch-up chase rapidly came to an end. Three Slovenian goals in two minutes pre-decided the match. Best scorer of the match was Egyptian Ahmed Moustafa with ten goals.
Statements after the match 
Boris Denic (coach Slovenia): We played really good during the first half. But after the break we just waited for the end of the game. I was not satisfied with that, because the Egyptian team did not give up. We have to play better, if we want to reach the semifinal.
Assem Abdeltawab (coach Egypt): I saw a very big difference between the first and the second half. In the first 30 minutes we lost our concentration. But after the break we tried everything to come back. But at least the better team won this match and I congratulate Slovenia team for the berth of the quarterfinal.