10 Apr. 2019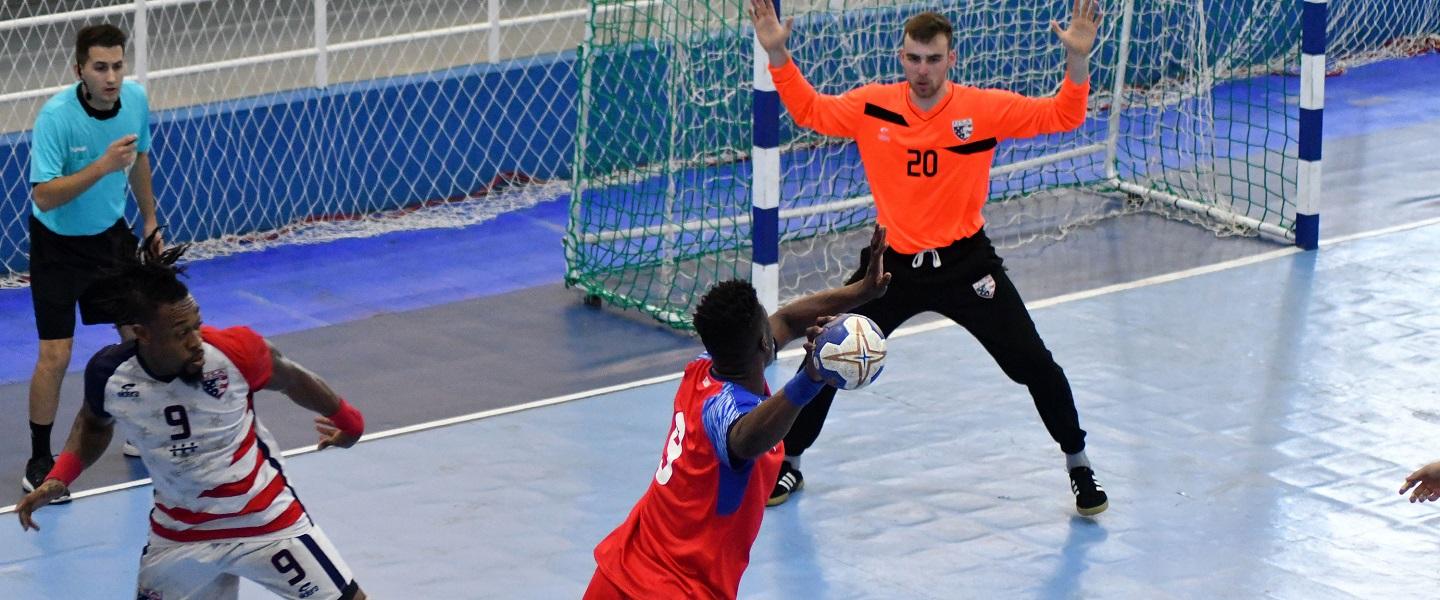 USA vs Cuba 26:23 (13:10)
In the third match of the final day of the group phase, USA took a hard-fought 26:23 win over Cuba. Their places in the quarter-finals of the event were booked already before the match as both teams had beaten Barbados in an impressive manner, but it was still to be determined who would play Martinique – ranked first in group B – and who would face Mexico.
The first half saw two level teams until the 27th minute, as neither USA nor Cuba managed to pull away. With a 3:0 run in the last three minutes, though, USA could take a three-goal lead in the break.
As the USA started off the second 30 minutes by Alexander Binderis adding two more goals, to the tally, things were looking well for the North Americans. They had even increased the lead to six by minute 42 – that was when Cuba's goalkeeper Magnol Suarez Fiss stepped in. USA struggled to get the ball into the net, while Cuba was back within two in minute 49. Ultimately, USA managed to hold on to the lead and celebrated their first ever victory against Cuba since 1987.  
Mark Ortega, coach of the US team, still said after the match that they could have played better – "but I'm satisfied with the victory," he added.
In tomorrow's quarter-finals, Cuba play Martinique at 16:00 local time, while USA face Mexico at 20:00.
Top scorers with seven goals each were Alexander Binderis (USA), Gary Hines (USA) and Reinier Taboada Dranguet (CUB).
Photo: Ernesto Beltré