10 Apr. 2019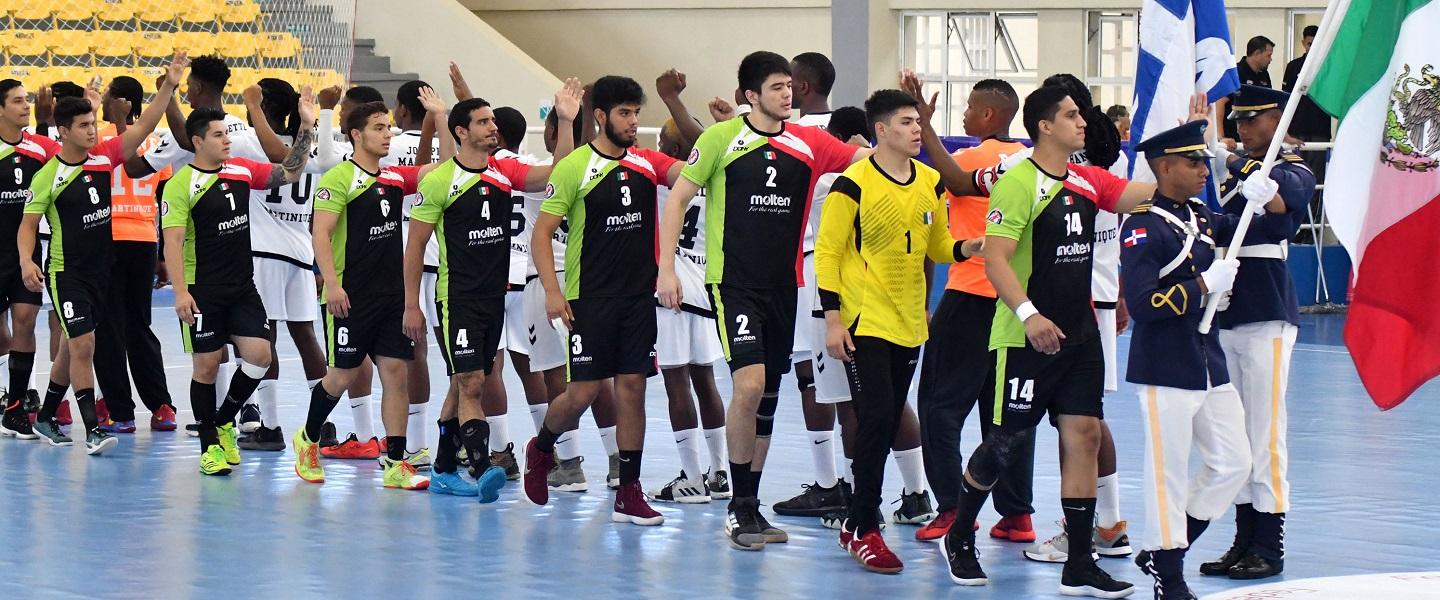 Mexico vs Martinique 26:27 (14:13)
In the first match of the third and final day of the preliminary round in Santo Domingo, Mexico faced Martinique in a thrilling match, which was only decided in the last minute – in favour of Martinique. Both teams had claimed decisive wins over Trinidad and Tobago, though, thus securing their quarter-final tickets already before.
Soon in the first half it became clear that both teams played at an equal level and it would be a tough fight. Neither Mexico nor Martinique could pull away and thus, Pabellon de Balonmano saw an exciting first 30 minutes, which finished with a one-goal advantage for Mexico, 14:13.  
In the second half, Mexico got off to a better start as they could increase their lead and even were four goals in front in the 36th minute (17:13). Martinique did not let this shake their spirit and, goal by goal, closed the gap until they eventually levelled the game with a 7m-goal two minutes before the end of the match. Suddenly Martinique found themselves in possession of the ball again due to a technical fault on the side of Mexico with the chance to even win the game – coach Mickael Borry took a team time-out one minute before the final whistle, and 42 seconds before the buzzer sounded, Steff Samot managed to break through and score the winning goal.
Martinique thus remain undefeated and face the second-ranked team of group D in their quarter-finals, while Mexico, who were in the lead for most of the match and play the team topping group D, suffered their first loss in the tournament.
Top scorer of the match was Israel Alejandro Bayardo Fernandez from Mexico with 10 goals.
Photo: Ernesto Beltré