09 Apr. 2019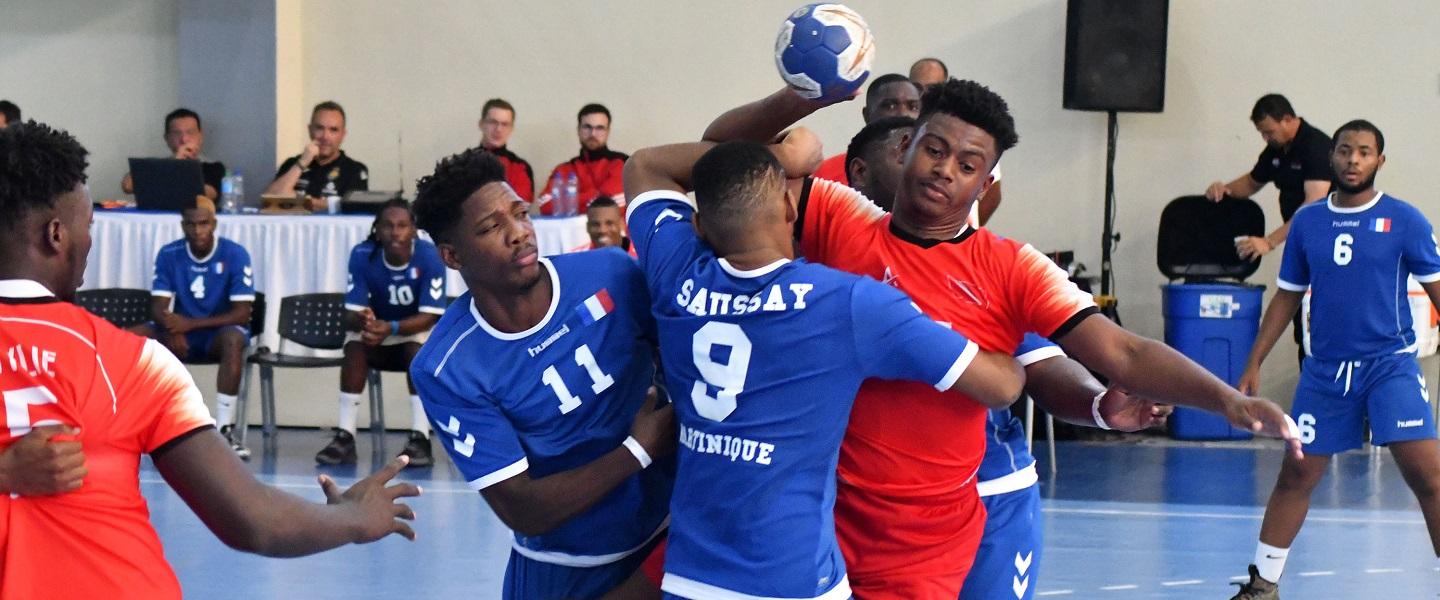 Martinique vs Trinidad and Tobago 55:9 (26:6)
In the second match of the day, Martinique faced Trinidad and Tobago and claimed their first two points, winning 55:9.
Early on it became clear that Martinique were in control of the match and would not give the lead out of their hands, proven by a 20-goal half-time lead (26:6).
Before the tournament, Martinique coach Mickael Borry stated they will do their best to represent their nation and that was exactly what they did, as the team started the second half just where they had left off. Allowing Trinidad and Tobago only three goals, while at the same time scoring 29 led to an impressive 46-goal advantage and the final result of 55:9. For Trinidad and Tobago it is the second major setback after yesterday's 11:44 defeat to Mexico.
Jean Thelcide, assistant coach of Martinique remains critical after the match: "Although we got the win, I think we need to improve our defence," he said.
Martinique's Tayrick Joseph Mathurin top-scored with nine goals out of 11 attempts, closely followed by his teammate Dylan Marsillon with eight (out of 12).
Photo: Ernesto Beltré