08 Apr. 2019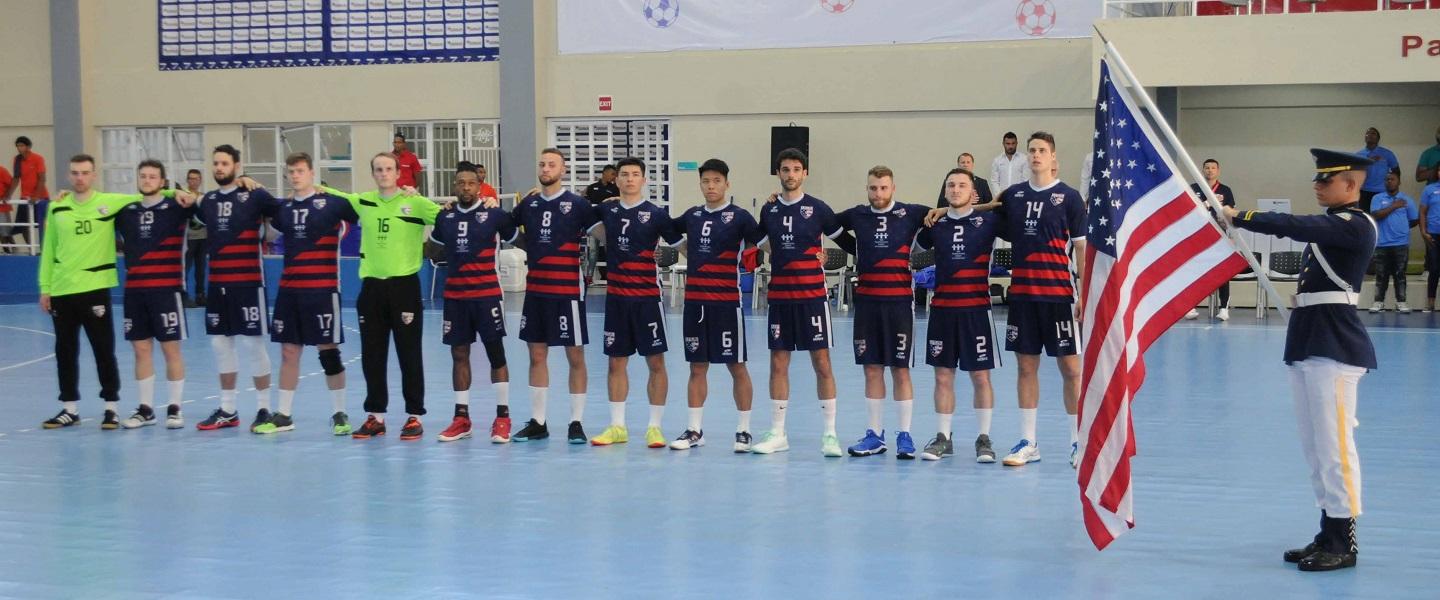 Barbados vs USA 12:68 (3:37)
In the third match of day one of the first IHF Men's NAC Emerging Nations Championship, favourites USA did not leave any doubt about their role as a medal contender at the tournament, winning in an impressive way, 12:68.
For Barbados, it was clear before the tournament that their group would not be easy as USA and Cuba were certainly considered a challenge – and the opening match has shown that Barbados coach Samuel Payne was not wrong. USA started off strong with a 12:0 run, before Barbados' Jermaine Evelyn-Johnson could score the first goal for the island nation and a half-time result of 37:3 in favour of the North American country speaks volumes.
Even though Barbados doubled their amount of goals within the first four minutes of the second half, USA were already out of reach at 6:40. The team from the Caribbean fought until the end, but still had to suffer a crushing 56-goal defeat.  
Top scorer of the match was Melvin Wheaton with 12 goals out of 13 attempts, closely followed by Patrick Hueter with 11 goals (out of 14).
Photo: Carlos Alonzo