The Norwegian club developer who helps improve handball throughout the world
03 Mar. 2022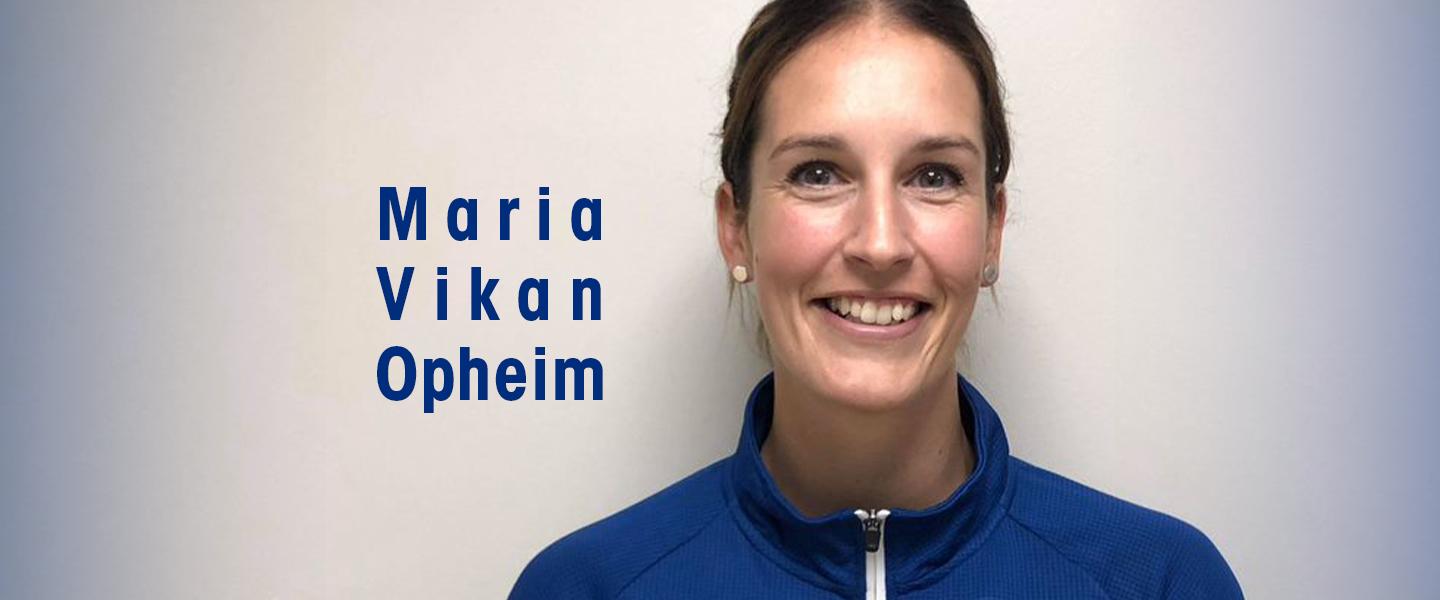 Throughout the month of March, the IHF celebrates women in various roles in handball in a special series. Part one focuses on Maria Vikan Opheim, the club developer for the Innlandet country in Norway, who also served as Zambia women's senior national team coach. 
"I started playing handball when I was six years old and I totally fell in love with it."
Sure, these might be the words of a professional handball player, like many throughout the world. Yet, for Maria Vikan Opheim, handball is more than a game. More than a job. It is a way to connect, to feel the passion and to create ironclad relationships throughout her country and, why not, throughout the world.
Norway have long been one of the best teams, if not the best one, in women's handball. They are the reigning world and European champions, winning two gold medals at the Olympic Games in the past 14 years and four world titles in the past 23 years.
However, for Vikan Opheim, the path through handball was not as a player but as a person standing behind the court and ensuring the well-oiled Norwegian machine functions properly, enabling the players to give it their all with a smile upon their faces. Because, as you have probably seen in the last decades, they always have fun and enjoy, even if they face the toughest opponents.
The dream job
"I am now working for the Norwegian Handball Federation to help clubs develop in the Innlandet county. There are six of us doing this job, which is great to help the club enhance their status," says Maria Vikan Opheim. She is just one of the women trying to improve Norwegian handball in a tightly-knit community that has produced champions over the last decades.
While plenty of clubs are professional, they still rely on help from volunteers to run the day-to-day and match day activities, with the Norwegian Handball Federation (NHF) offering guidance through advisors like Maria Vikan Opheim.
"It is an incredibly rewarding job because you can see everything develop and both the fans and players feeling happy and enjoying themselves. When I figured out I can work in this sport, I just kept going on, because it is, basically, a dream. I was 20 years old and when I figured it out, I said it cannot be better than this," adds Vikan Opheim.
While men's handball is still more popular in plenty of countries, both in Europe and throughout the world, Norway are still one of the exceptions. Over the last decades in which the women's national team produced dazzling displays, and Larvik HK and Vipers Kristiansand won the EHF Champions League Women in 2011 and 2021, respectively, women's handball has its lion share in the Scandinavian country.
"The popularity is also growing for men's handball, because the national team had good results over the past few years, winning medals at major events. But the women's team has a huge popularity, which can be seen during the tournaments where fans flock to see them, irrespective of the country they play in," adds the 31-year-old club advisor of the NHF. 
The Zambian experience
Yet, Maria's position in the NHF is not the first meaningful experience she had in handball. Seven years ago, she travelled to Zambia, working for the Sports Peace Corps programme, an exchange programme under the auspices of the Norwegian authority, contributing their sports expertise to schools, sports teams and local communities in different countries.
"I found the information on a blog, when I was surfing on the internet. If you had some sport experience, you could apply to go on the programme and I thought it was something nice.
"It was a totally new country to work in sport and when they needed a handball person to go and work in Zambia, everything worked out. I was lucky enough to be picked to help develop handball there and this was where everything started," says Vikan Opheim.
The coincidence, or rather the opportunity, was seized by Maria, who quickly was transforming Zambian handball. While the first thoughts were implementing some handball exercises in the schools where she was supposed to teach Physical Education, it soon became clear that it was something bigger.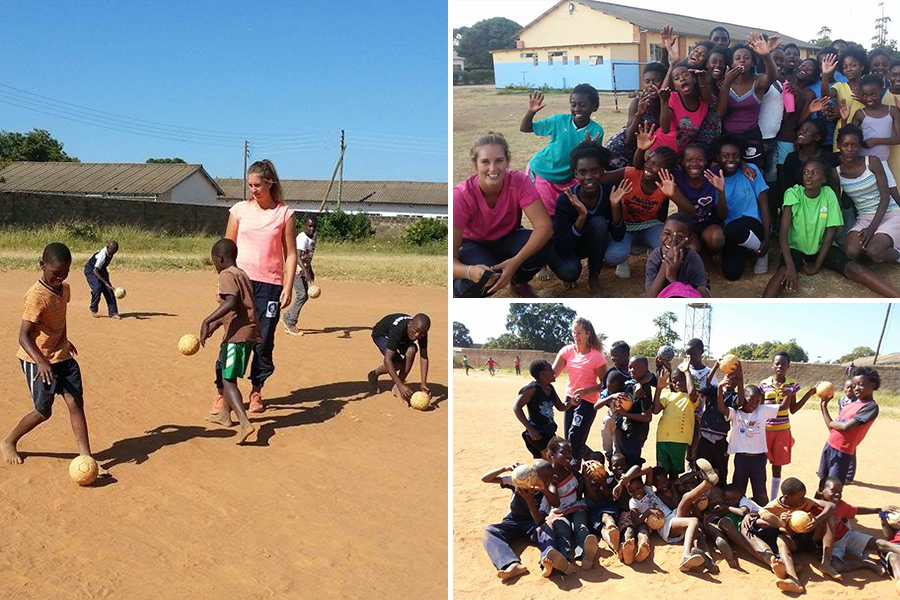 Therefore, Maria Vikan Opheim became the coach of the Zambia women's senior national team, while paying for boarding and lodging herself.
"Suddenly, I was talking with the Zambian Handball Federation and I was given the opportunity to coach the national team. My main task was to go introduce handball in schools, but that grew.
"It was a superb experience because it really helped handball in Zambia grew. When I went to Zambia, there was only one handball pitch in the whole country. It was quite difficult, but I felt I needed to embrace the challenge and go from there," adds the Norwegian.
Vikan Opheim quickly pulled a plan together and was amazed by how quickly the players started to enjoy and pick up handball.
"It was really nice to be part of the beginning of handball in Zambia and it was really rewarding because I came from a country where the sport is hugely popular to a country where not many people knew about it. There were challenges, but everything panned out good," concludes Vikan Opheim.
Once again, handball proves that everything can work out if goals are set up properly, no matter how difficult they might be. And once again, women in handball prove that they can enhance the popularity and the spirit of the sport, whether it happens in Norway or in any country of the world.
Photos courtesy of Maria Vikan Opheim