Madagascar claim both titles at Women's IHF Trophy Zone 6 Africa
30 May. 2023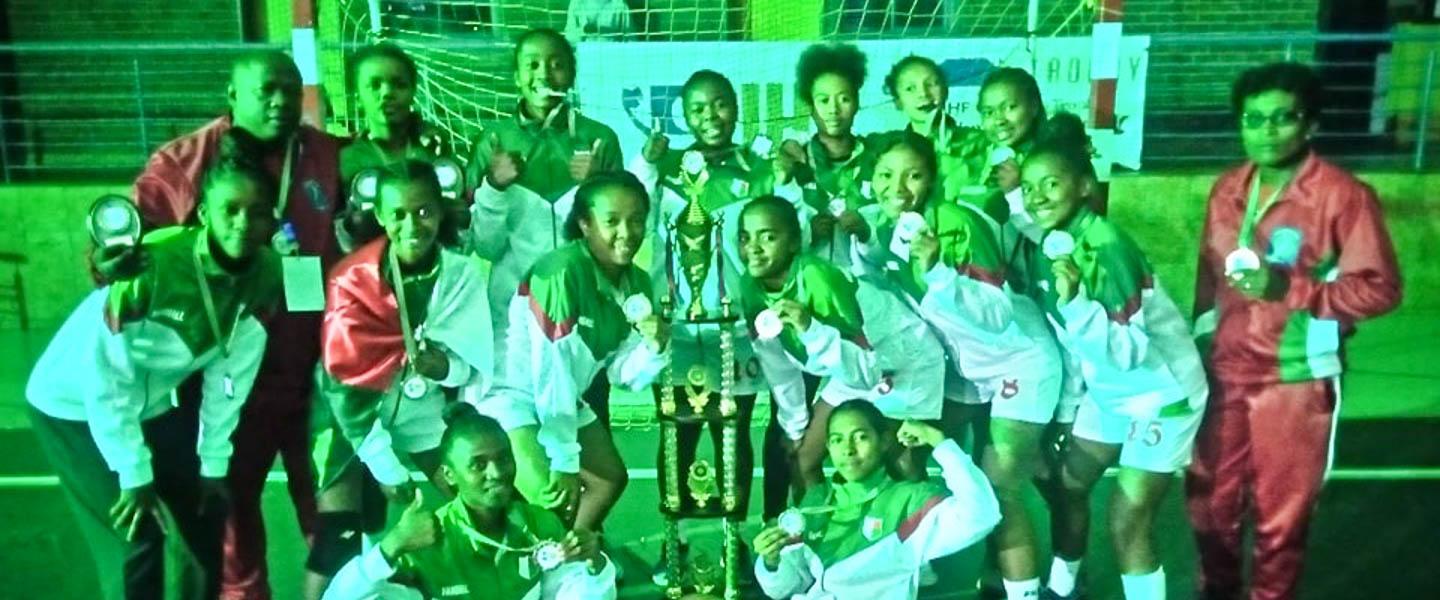 The youth and junior teams from Madagascar earned gold at the Women's IHF Trophy Africa, which took place from 23 to 27 May 2023 in Johannesburg, South Africa. Both winners also secured their berths at the Continental Phase of the Women's IHF Trophy.
In the semi-finals of the youth (U17) tournament on Friday, Madagascar defeated South Africa 27:14, while Malawi proved too strong for Mozambique (32:19).
And in the final, which was held at Orlando Hall on Saturday, Madagascar beat Malawi 28:13. On the same day, South Africa won bronze as they defeated Mozambique 16:13. In the fifth-place encounter, Seychelles enjoyed a commanding win over Namibia (32:0).
The semi-finals were also held on Friday at the junior (U19) competition. Madagascar dominated against Zimbabwe, winning 38:14, and South Africa had the upper hand against Malawi (26:16).
The final between Madagascar and South Africa, which also took place at Orlando Hall, was rather tight, but Madagascar led 10:5 at half-time and ultimately beat the home side 18:14 to claim the title. Malawi took bronze, defeating Zimbabwe 42:8 in the third-place match. 
Final ranking
Youth (U17)
1. Madagascar
2. Malawi
3. South Africa
4. Mozambique, 5.Seychelles, 6. Namibia, 7. Zambia (disqualified)
Juniors (U19)
1. Madagascar
2. South Africa
3. Malawi
4. Zimbabwe, 5. Mozambique, 6. Seychelles, 7. Zambia (disqualified)
Photo: Handball Federation Madagascar