Paraguay and Chile triumph at XIX Bolivarian Games
05 Jul. 2022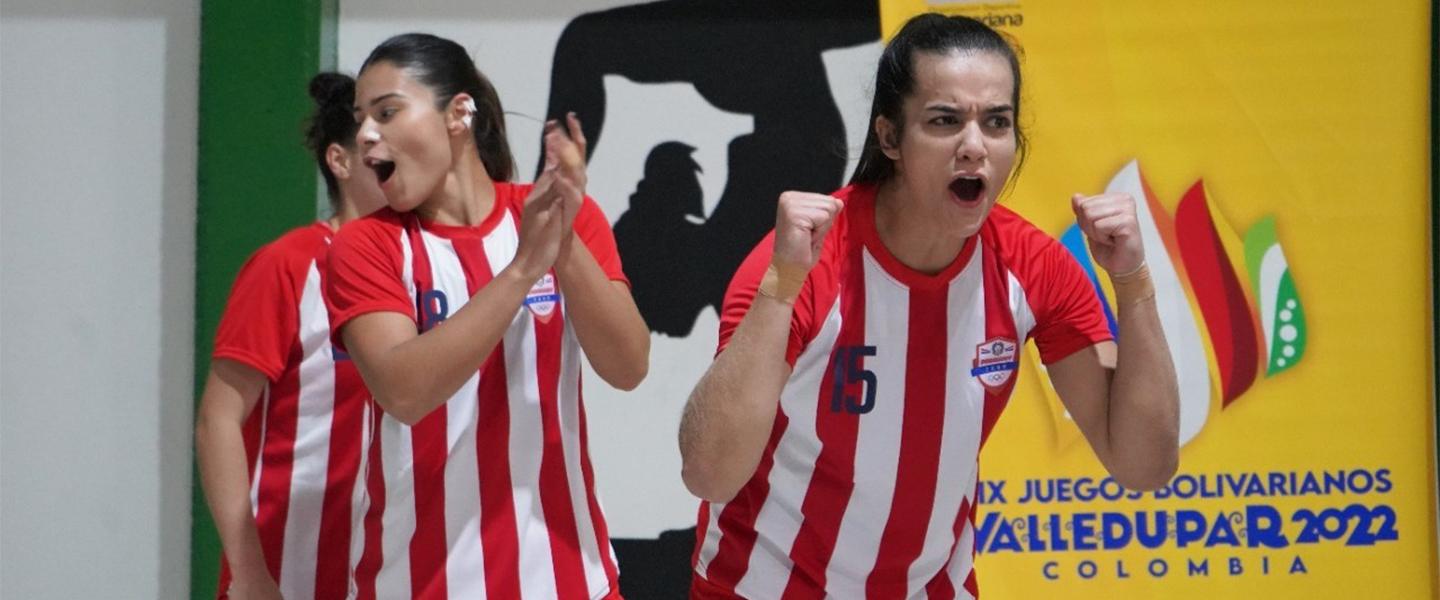 The XIX Bolivarian Games (Juegos Deportivos Bolivarianos) in Colombia started on 24 June and will finish on 5 July, with a total of 45 disciplines contested including handball. 
The Bolivarian Games are organised by the Bolivarian Sports Organisation in honour of Simon Bolivar, who played a crucial role in leading the nations of Venezuela, Bolivia, Colombia, Ecuador, Peru and Panama to independence in the early 19th century. 
The inaugural edition of the Games was held in 1938, but handball was first played at the 2013 edition. At the current edition of the event, the matches were held at the Concha Acustica de Chia in Chia, near the Columbian capital Bogota. 
This time, five men's and seven women's national teams took part in the handball event, which finished yesterday, 4 July. In the men's competition, Chile defended their title won in 2017, while Paraguay triumphed in the women's tournament for the third straight time after 2013 and 2017.
In the men's competition, the participants from Chile, Venezuela, Colombia, the Dominican Republic and Peru played in a round-robin format. Chile won all four games and won gold, while three teams finished level on four points and were separated by the goal difference in their head-to-head encounters. Venezuela earned silver, Colombia won bronze, while the Dominican Republic finished fourth. 
In the women's tournament, seven participants were initially divided into two groups. In Group A, Chile earned the maximum of six points, ahead of the Dominican Republic, Venezuela and Peru, while Paraguay finished top of Group B, leaving Colombia and Bolivia behind. Then, the winners of both group met in the final, and Paraguay beat Chile in a tight fight, 25:24. 
In the encounter of the group runners-up, the Dominican Republic took a commanding win against Colombia, 31:27, to earn bronze.
Final ranking
Men's tournament
1. Chile
2. Venezuela
3. Colombia
4. Dominican Republic
5. Peru
Women's tournament
1. Paraguay
2. Chile
3. Dominican Republic
4. Colombia
5. Venezuela
6. Bolivia
7. Peru
Photo courtesy of South and Central American Handball Confederation