Uruguay's Sports Initiation Schools programme successfully increases handball participation
23 Feb. 2021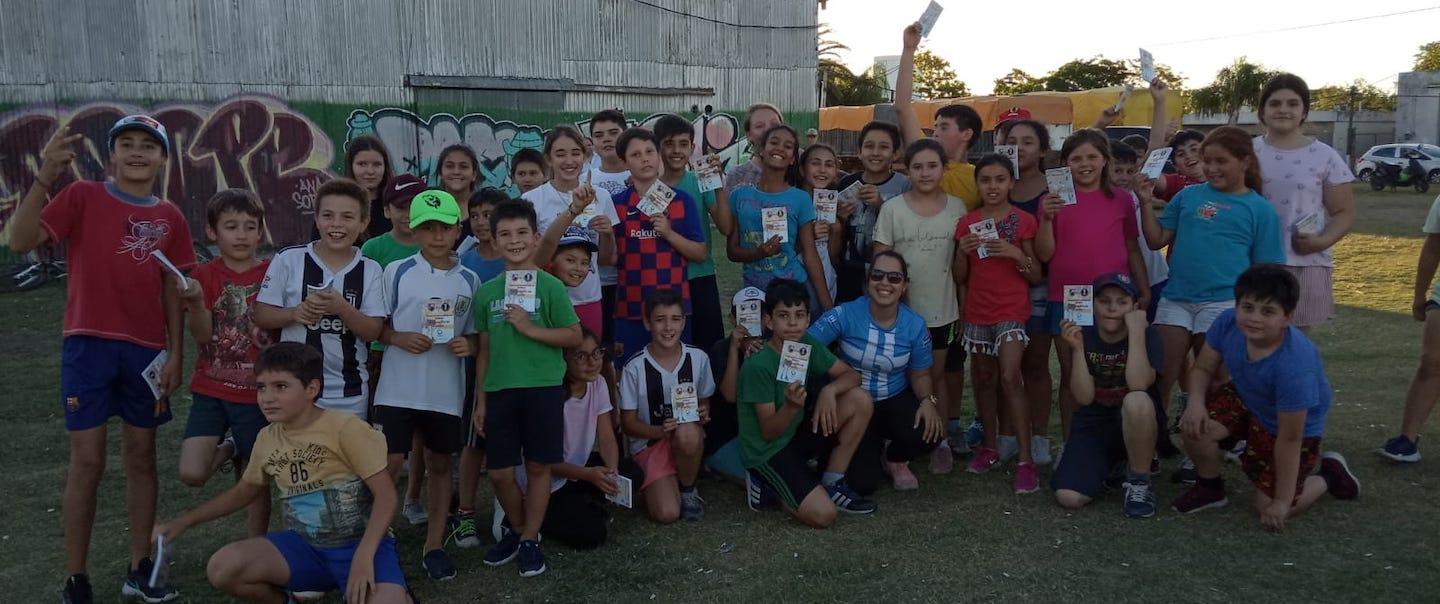 The Uruguay men's national team celebrated their World Championship debut at the 2021 IHF Men's World Championship in January and with it, handball was confirmed as the sole team sport in Uruguay with both a men's and women's senior world championship appearance. 
While those teams enjoyed worldwide attention, the youth received national support with a special sports programme to engage with handball. 
The Uruguayan National Sports Secretariat, the Ministry of Education and Culture through the National Public of Education Administration (ANEP) and the Uruguayan Handball Federation (UHF) are carrying out a pilot plan, the development of the 'Sports Initiation Schools' programme that enables girls and boys between nine and 11 years old to play handball. 
From November 2020 until the end of February this year, four centres have been implemented in different parts of the country – Montevideo, Canelones, Soriano and Colonia – and four more will be added in March. Places in Melo, Treinta y Tres, Lavalleja and Florida are being evaluated. 
The training sessions take place outside school and the UHF contacted sports teachers who have experience in handball and live near the places where the schools are developed to train the boys and girls. While the National Sports Secretariat rents the places, the federation coordinates the training sessions. 
Besides handball, basketball, hockey, rugby, volleyball and track and field are also a part of the 'Sports Initiation Schools' programme. Each federation takes charge of its sport, its hours and programmes to attract young people to participate in it. 
The idea is that people from a young age on can have a chance to approach different sports in accordance with their skills and preferences. It's the challenge of achieving the greatest participation to inspire young people for handball in the future as well.  
A first report from the National Sports Secretariat showed that handball has been the most popular sport for the boys and girls. 
"It makes us very happy and confirms the path we started and with everything that remains to work on in the future," said UHF General Secretary Alejandro Acosta. 
Now, the idea is to annualise the project from March to November, where it is accompanied by the curricular year of the primary school, where the pupils can carry out different activities during class hours. Additionally, more days and hours of practices will be implemented outside of school hours, giving boys and girls the chance to achieve a greater and better learning and understanding of handball at an early age and bringing more new players to handball. 
The general aim of the project is to promote sports among children and the youth in the country to motivate them to take part in sporting activities, especially focusing on a significant increase in the number of participants, contributing to a greater social inclusion and gender equality. 
PHOTO: Uruguayan Handball Federation