Ireland welcome USA and GB for biggest handball event in nation's history
29 Oct. 2019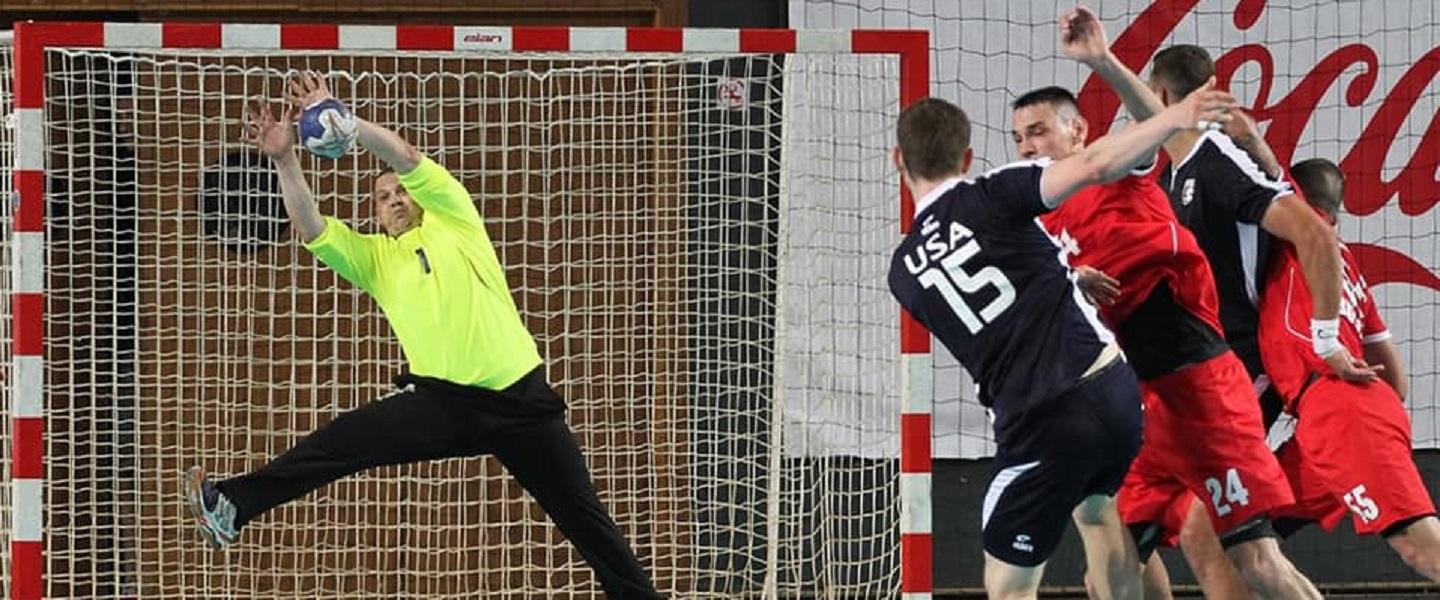 The biggest handball event in Ireland's history in Meath wrapped up last weekend with the United States of America victorious at the First Annual KamaGames Tri-Nations Tournament.
The event marked the first instance of a friendly tournament featuring Ireland, Great Britain and the USA. All three were participants in the 2019 IHF Men's Emerging Nations Championship in Georgia in June. 
"The whole weekend will be a celebration of Olympic handball, so this is the perfect opportunity to raise the profile of the sport here in Ireland," said Secretary of the Irish Olympic Handball Association Michael Moloney. 
USA defeated both Ireland and Great Britain in the round-robin tournament to finish with the best record, while Great Britain won their game versus Ireland on the last day of competition to secure second place on the final standings. 
The USA opened the Tri-Nations Tournament with a commanding win on the first day of games on Friday, 25 October, beating Ireland 44:21 following a 20:9 lead at half-time. The following day, the USA backed up their strong performance with their 30:22 (16:11) victory over Great Britain. 
The results of the two opening days meant that the clash between Ireland and Great Britain would decide second place, and it was Great Britain that secured the critical win, 25:19 (11:7). 
The event was sponsored by KamaGames, who expressed great support for the continued growth of handball in Ireland.
"I have no doubt that the Tri-Nations Tournament will be a great way to expand the game, both at a domestic and an international level. I'm a strong advocate for this tournament based on what it can potentially do for the reputation of this international game. We've witnessed the impressive growth of Olympic handball during the duration of our partnership with the IOHA and we are proud to support its continued growth in Ireland," KamaGames CEO Andrey Kuznetsov told his company's official website. 
More information on handball in Ireland can be found on the IOHA website.
 
PHOTO: Irish Olympic Handball Association