Experienced sides seal berths for Qualification Europe Phase 2
08 Nov. 2022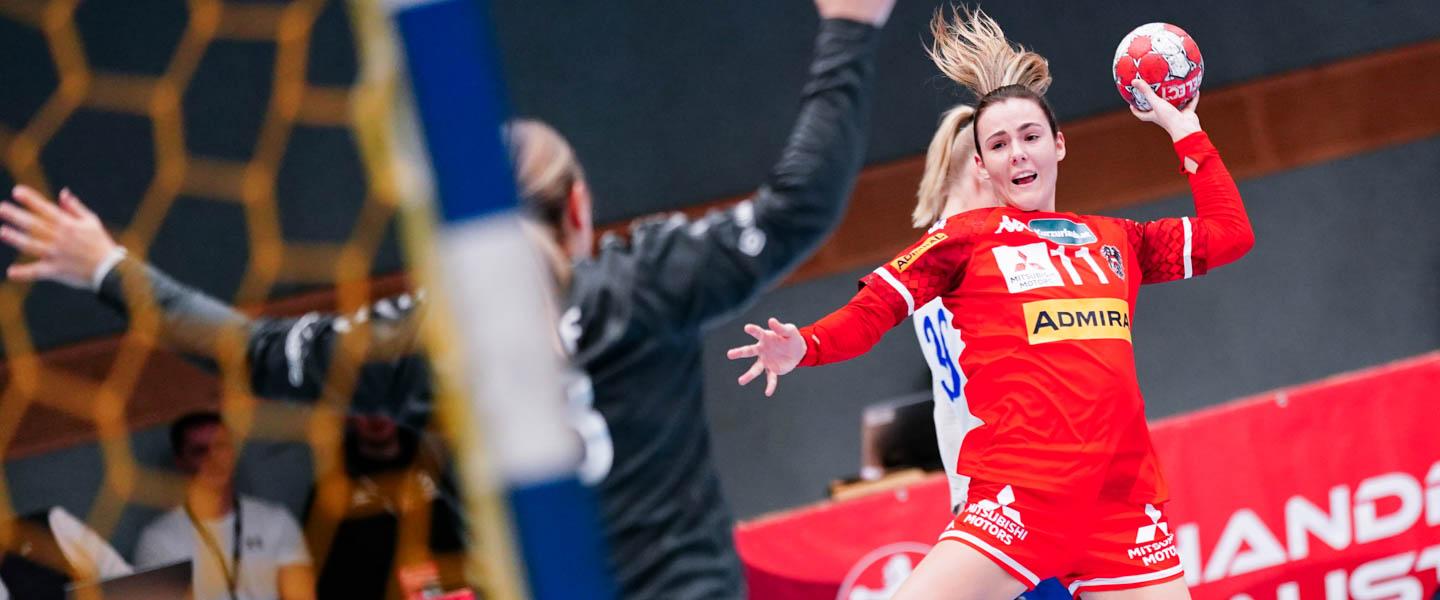 Nine teams have progressed to the Qualification Europe Phase 2 of the 2023 IHF Women's World Championship after the double-headers scheduled for the previous week produced entertaining matches, with some surprises springing during the last six days.
The biggest aggregate win was sealed by Slovakia, the team led by Spanish coach Jorge Duenas, who totally outplayed Latvia, taking an 89:38 aggregate win. Slovakia scored their highest number of goals in 12 years in the first leg, which ended with a 46:21 win, with Latvia failing to get going at home in the second match, which they lost, 17:43.
Another lopsided double-header was achieved by Türkiye, who totally dominated Great Britain on the home court, with both legs being played in Cankaya. A 39:14 win was followed by another 44:16 clear win, as the hosts enjoyed an 83:30 aggregate win.
The most balanced ties were the ones between Greece and Bosnia Herzegovina, which ended with a 44:43 aggregate win for the former, and the one pitting together Kosovo and the Faroe Islands, which Kosovo clinched with a 55:53 aggregate win, despite conceding a 28:29 loss in the second leg.
Austria, who featured at the 2021 IHF Women's World Championship, had no trouble disposing of Finland, 72:50 on aggregate, while Ukraine also took two big wins that sealed their win against Luxembourg, 66:24 on aggregate. Luxembourg were the side that scored the lowest number of goals in this phase.
Portugal, Iceland and Italy also breezed through to the next phase, trying to seal a place in the world handball flagship competition, with Iceland being the only side to have ever played in the tournament from that trio, finishing 12th at Brazil 2011.
Kosovo's Leonora Demaj, who scored nine goals in the first game against the Faroe Islands and 11 in the second match, was the top scorer of the Qualification Europe Phase 1, with 20 goals, followed by Iceland's Sandra Erlingsdottir, with 17 goals, and Israel's Shaul Mor, with 17 goals.
In the Qualification Phase 2 of the 2023 IHF Women's World Championship, the nine sides will be heading to Pot 2, alongside the Czech Republic, who have already qualified for that phase of the competition, with the 10 sides that did not progress to Denmark/Norway/Sweden 2023 from the EHF EURO 2022 also entering the fray.

2023 IHF Women's World Championship – Qualification Europe Phase 1
Ukraine vs Luxembourg 66:24 on aggregate
Portugal vs Azerbaijan 68:31 on aggregate
Kosovo vs Faroe Islands 55:53 on aggregate
Slovakia vs Latvia 89:38 on aggregate
Iceland vs Israel 67:50 on aggregate
Greece vs Bosnia Herzegovina 44:43 on aggregate
Austria vs Finland 72:50 on aggregate
Great Britain vs Türkiye 30:83 on aggregate
Bulgaria vs Italy 48:59 on aggregate
Photo: ÖHB/ Agentur Diener/ Eva Manhart