Placement Round 9-12: Trinidad and Tobago claim second straight victory
13 Apr. 2019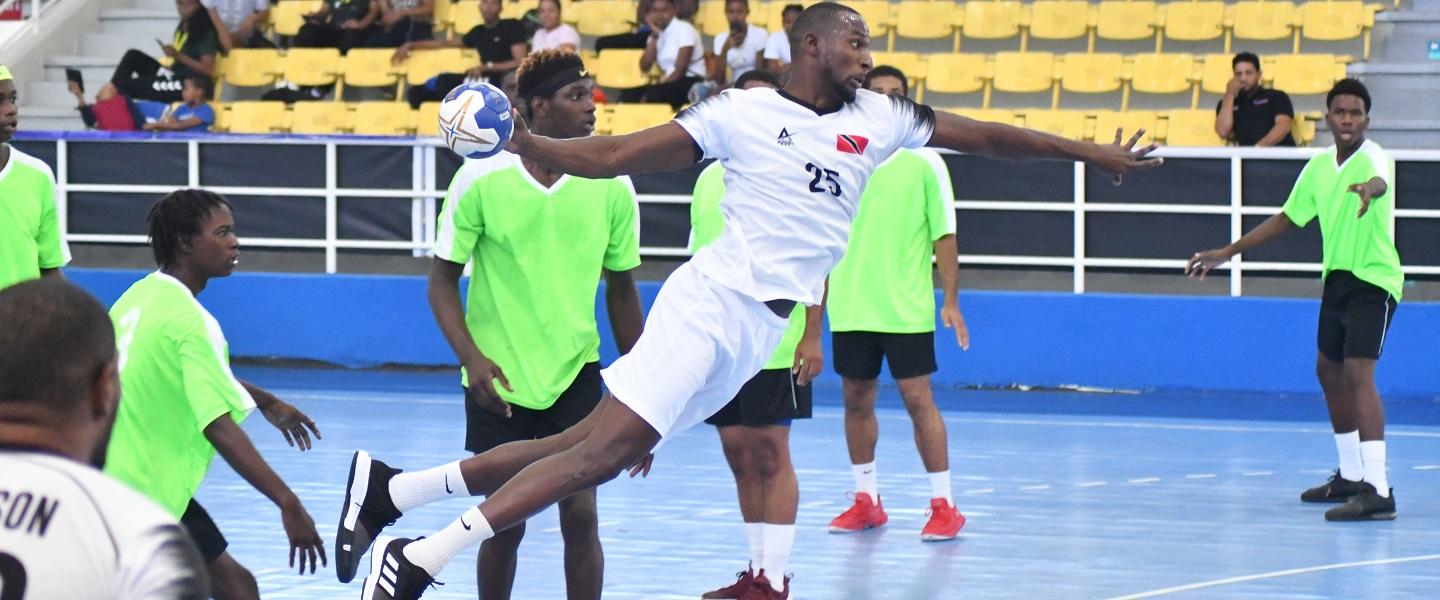 Saint Kitts and Nevis vs Trinidad and Tobago 25:33 (12:19)
Saint Kitts and Nevis are still waiting for their first win in Santo Domingo as they lost 25:33 against Trinidad and Tobago in the second Placement Round match of the day.
Early in the first half, Trinidad and Tobago took the lead and were not to let go of it until the final buzzer. In the eighth minute, they already had created a five-goal lead, which was too much for Saint Kitt and Nevis to overcome. After the first 30 minutes, the scoreboard read 33:25 in favour of Trinidad and Tobago.
In the second half, Saint Kitts and Nevis found their rhythm and were able to keep up. However, they did not manage to reduce the gap so that Trinidad and Tobago ultimately claimed their second straight victory in the Placement Round before they play Dominica tomorrow – who, as well, took their second win in a row today. Saint Kitts, who still have not claimed a single point yet, are facing Barbados in their last match.
Derice Biggart was top scorer of the match with 10 goals out of 18 attempts.
Photo: Ernesto Beltré