Group B: Trinidad and Tobago stand no chance against Mexico
08 Apr. 2019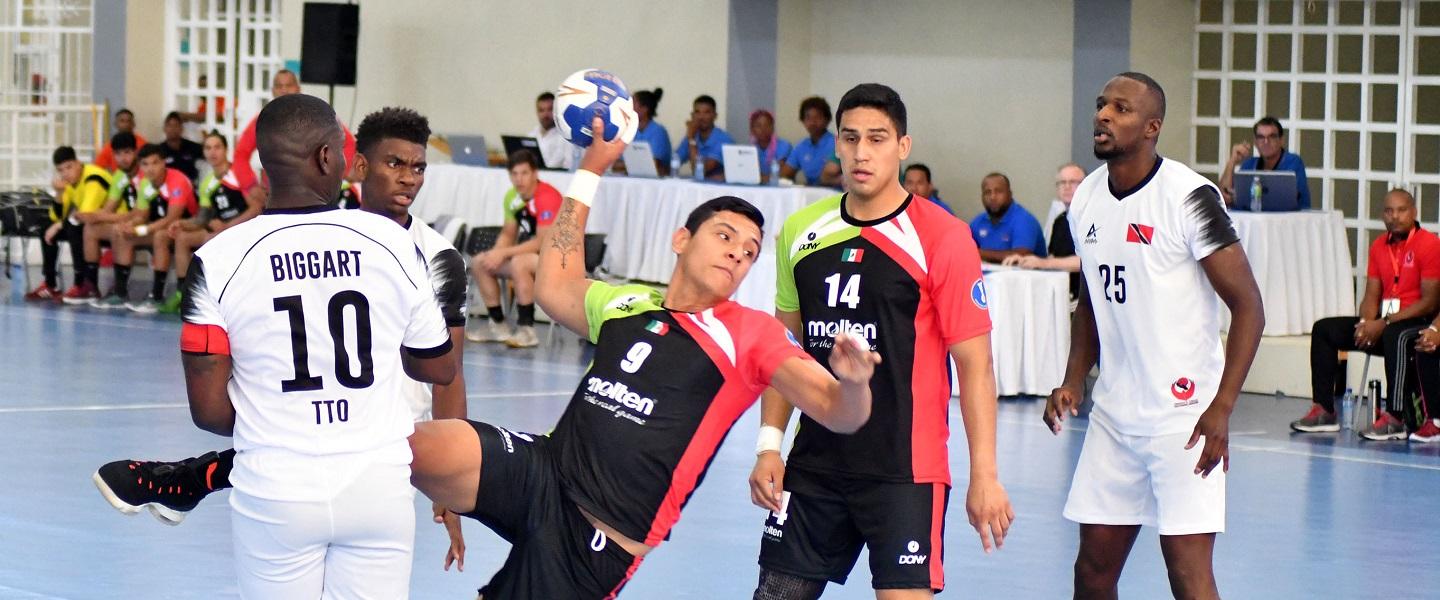 Trinidad and Tobago vs Mexico 11:44 (3:20)
After Canada had already steamrolled Dominica in the opening match of the championship, Mexico followed with another commanding 33-goal win (44:11) over Trinidad and Tobago.
Mexico, who are already looking ahead to the Lima 2019 Pan American Games, started the match with a 12:0 run, before Trinidad and Tobago could finally celebrate their first goal in minute 15. Up to the half-time buzzer, the Mexicans allowed only two more goals while scoring overall 20 themselves.
The Pabellon de Balonmano did not see much change in the second half as Mexico continued to dominate the game. At the final whistle, the Mexicans had added 24 more goals to their tally while Trinidad and Tobago managed to score eight more times, leading to a final result of 44:11 in favour of Mexico.
It is no surprise that Mexico's coach Ángel Rojas Rodríguez was happy with the result of this first match, but their goal is to win gold at the tournament and there is still a long way to go: "Obviously we have complicated rivals like Cuba, the United States, Canada and Puerto Rico, but we come to look for a chance to fight and achieve that victory against them," said the coach after the victory of his team.
Israel Alejandro Bayardo Fernandez top-scored with 10 goals for Mexico.
Photo: Ernesto Beltré