Mauritius 2017: Group B (men's competition)
06 Jul. 2017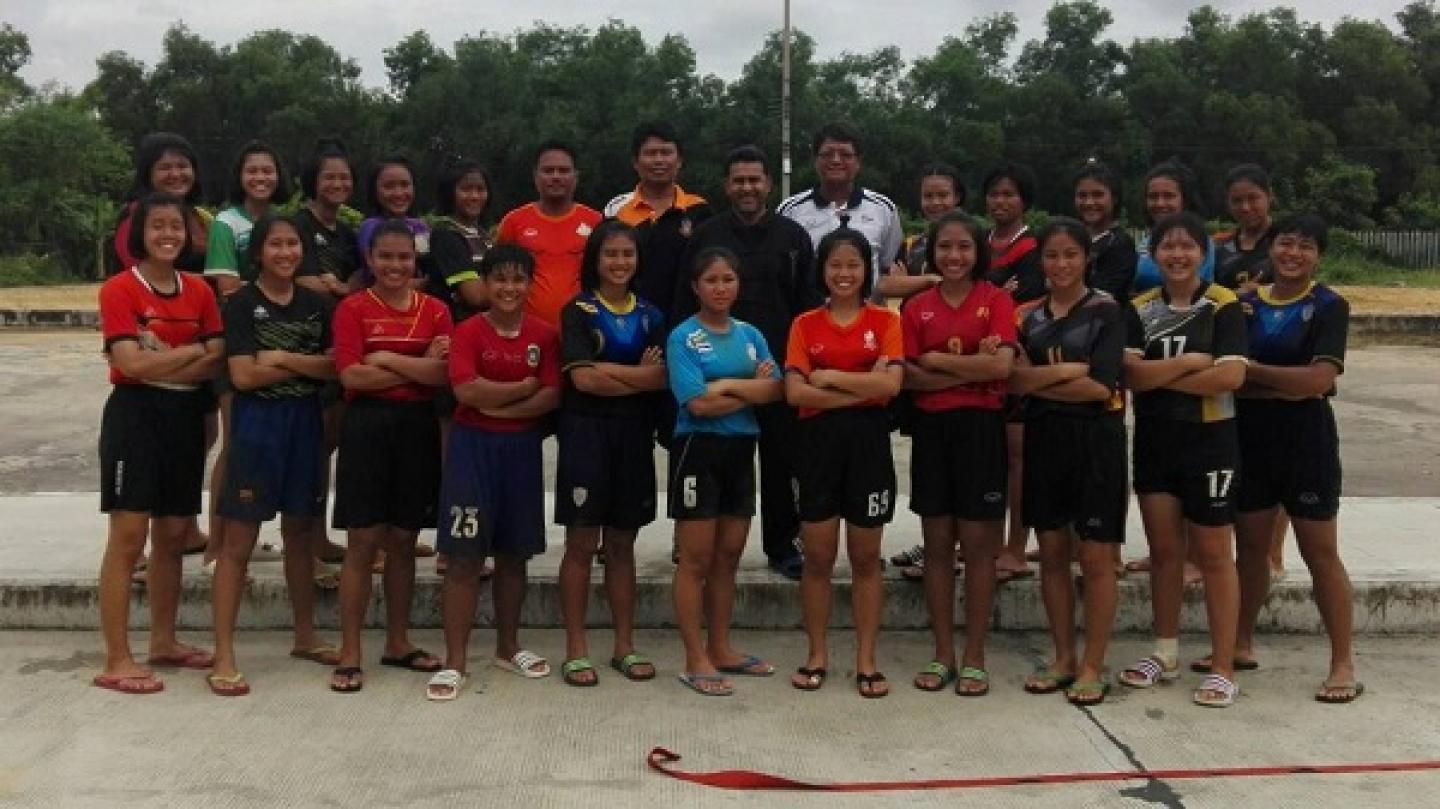 MRI 2017 (Men's) — Group B: Thailand, Russia, Venezuela and Togo
Overview:
Thailand
"The strengths of our team are our speed and agility, plus we are constantly training diversified tactics," expresses coach Surakhom Kannarong. "While our biggest weakness is our physical anthropometry."
The 2016 Asian Qualification gold medallists will face three unknown teams from three different continents in Group B at Mauritius 2017: Russia, Venezuela and Togo.
Thailand place great confidence in themselves and want to represent Asia at their best after spending more than six months preparing for the U17 Beach Handball World Championship.
Russia
"It would be a great opportunity and a great experience for the young players to participate in the Youth Olympic Games," states Russia head coach Kramskoy Sergey — who guided them to the semi-finals of the 2016 European Championship in Portugal. "It would give a new push to the development and popularisation of beach handball in our country." 
According to the team's leader, their strength is their motivation. "But our weakest part is unknown and I hope we will never find it out," he says confidently.
Venezuela
The Venezuelans were third at the 2017 Pan American Championship which took place in Asuncion, Paraguay from 21-25 February. But all those who saw their campaign at the continental stage will see a renewed team in Mauritius. The players may be the same, but the South American side are working hard to gear up for the World Championship.
Their last preparation weeks are in Europe, as they fly to Spain to play friendly matches against the hosts' national team and Portugal, amongst others. In total, they have set up no less than 16 games.
"Our aim is clear: we want to be in the top 8 of the world and among the best two Pan American teams, because that would guarantee us a berth at the Buenos Aires 2018 Youth Olympics," asserted Venezuela coach Christopher Timaure.
Togo
Ina Metseko, Togo's trainer for both the men's and women's team, knows that their Mauritius 2017 group is not an easy one. But anything can happen: "It's difficult, but this is beach handball."
The African side play an international beach handball tournament in the first week of July, looking for their best shape right before the World Championship.
IHF Website & Social Media:
For a complete coverage of the 2017 IHF U17 Men's Beach Handball World Championship stay tuned to our website, Facebook, Twitter, Instagram and YouTube channels.