2023 IHF Beach Handball Global Tour – Stage 2: Tunisia dominate on home sand
23 Jun. 2023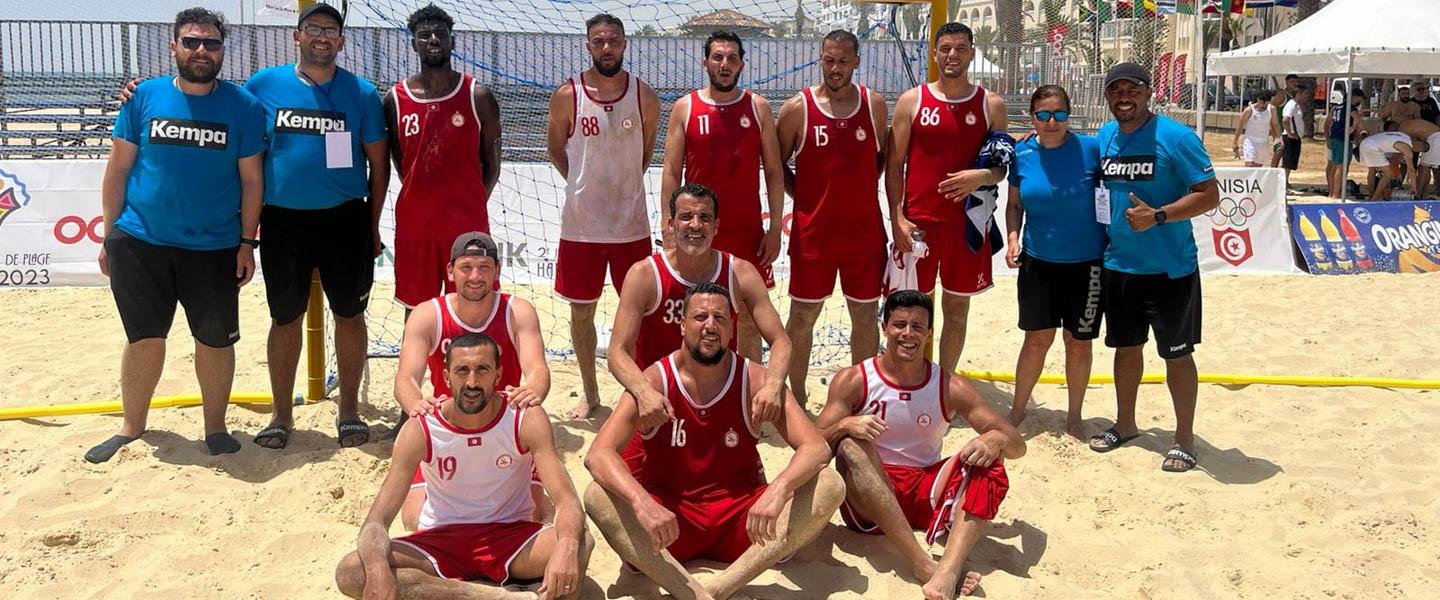 Host nation Tunisia have won both the men's and women's tournaments at the second stage of the 2023 IHF Beach Handball Global Tour.
The event was held in Hammamet, north-eastern Tunisia, from 20 to 22 June and featured eight national teams, split evenly across the two tournaments, playing 10 games each.
Tunisia's men concede just one set on their way to gold
In the men's competition, Tunisia won all three of their preliminary group games 2-0, against Togo (18:13, 22:12), Algeria (22:7, 20:12) and Morocco (16:14, 18:6) to top the group with the most points scored (116) and least conceded (64).
Tunisia then faced Togo again in their final-four clash and it was much closer than their earlier face-off, with Togo pushing the home team hard. But thanks to 12 points from Aimen Touzi, the Tunisians prevailed, with a 2-0 (12:8, 22:18) victory.
In the other semi-final Mehdi Ismaili Alaoui led his Morocco side to the final with 13 points in a 2-0 (11:4, 16:10) victory over Algeria.
The two losing semi-finalists then played out an exciting shoot-out for the bronze medal with the Algerians taking a 2-1 (20:24, 18:4, SO 5:4) victory after Togo missed three shots in the shoot-out, allowing Faouzi Azouni to score the winning points. Salaheddine Salmi was the top scorer with 14 points in the game.
There was more drama in the final as Morocco won a narrow first set 11:10 thanks to El Mehdi El Mtouni, but the hosts came back to take the second set 17:14. It went to a shoot-out and with all six of the first shots scored, the game was tied (6:6). But after Tunisia goalkeeper Marwane Soussi made a save and then Ahmed Sfar sunk home to make it 8:6, Morocco's Achraf Fliss had to score, but shot wide to ensure Tunisia grabbed gold (2-1; 10:11, 17:14, SO 8:6).
Togo's Kossi Nikabou Tchassanti topped the men's scoring charts with 48 points, ahead of Morocco's Mohamed Rachid Hamed (36) and Tunisia's Touzi (35), while Tunisia's left back Marwen Chetioui was MVP with 52.19 points, according to a statistical rating developed by IHF's statistics and live score partner, Toma-soft ltd.
Perfect Tunisia women top podium
Tunisia's women are continental champions and showed just exactly why on their home sand, with a dominant display in Hammamet.
They won all five of their games to the title, securing 2-0 wins against Mali (16:8, 16:13), Kenya (18:12, 16:9) and Algeria (16:8, 11:3) in the preliminary group before another 2-0 victory against Algeria (18:4, 22:14) in the semi-final and 24:13, 21:11 dismantling of Kenya in the final with Hanen Romdhan top-scoring in the final thanks to her 15 points for Tunisia.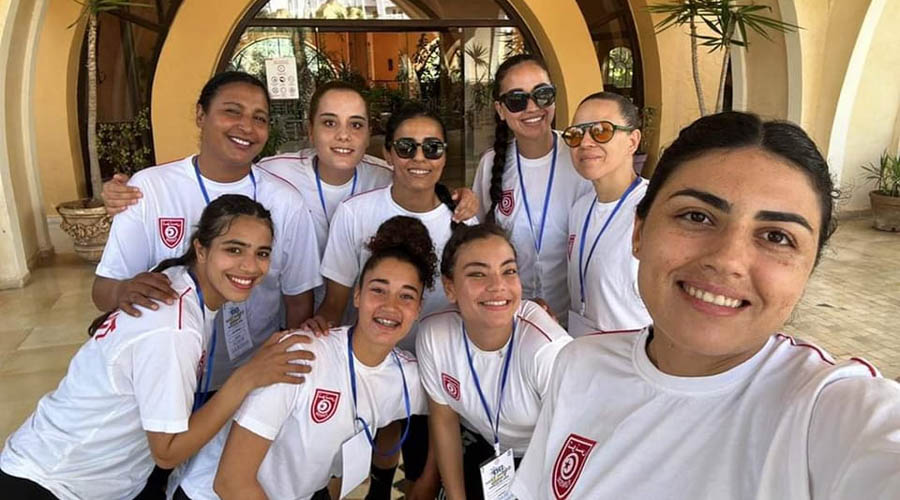 Despite that dominance, Kenya impressed in Hammamet, showcasing their strength and secured the best defence after the preliminary round with just 45 points conceded, compared to Tunisia, who topped the group, conceding just 53 and scoring 93 points.
Tunisia's trio of Manel Mrad (51 points), Amani Salmi (50) and Romdhan (49) topped the points-scoring charts with Mrad also the statistical MVP with a rating of 79.98 points using the Toma-soft ltd statistical rating.
For the men's tournament mini-site visit here, for the women's mini-site, visit here. 
About the IHF Beach Handball Global Tour
The IHF Beach Handball Global Tour was launched last year at the 2022 IHF Men's and Women's Beach Handball World Championships in Greece.
It debuted in Gdansk, Poland, in July 2022, with Croatia winning the men's tournament and Spain taking the top spot in the women's tournament.
Stage 1 of the 2023 tour was completed in Brazil in April with both the host nation teams taking the titles.
Final ranking
Men
1. Tunisia
2. Morocco
3. Algeria
4. Togo
Women
1. Tunisia
2. Kenya
3. Algeria
4. Mali
Photos: Handball Federation Tunisia