Nigeria win double at Men's IHF Trophy Africa – Zone III and Madagascar triumph at Zone VII
28 Nov. 2022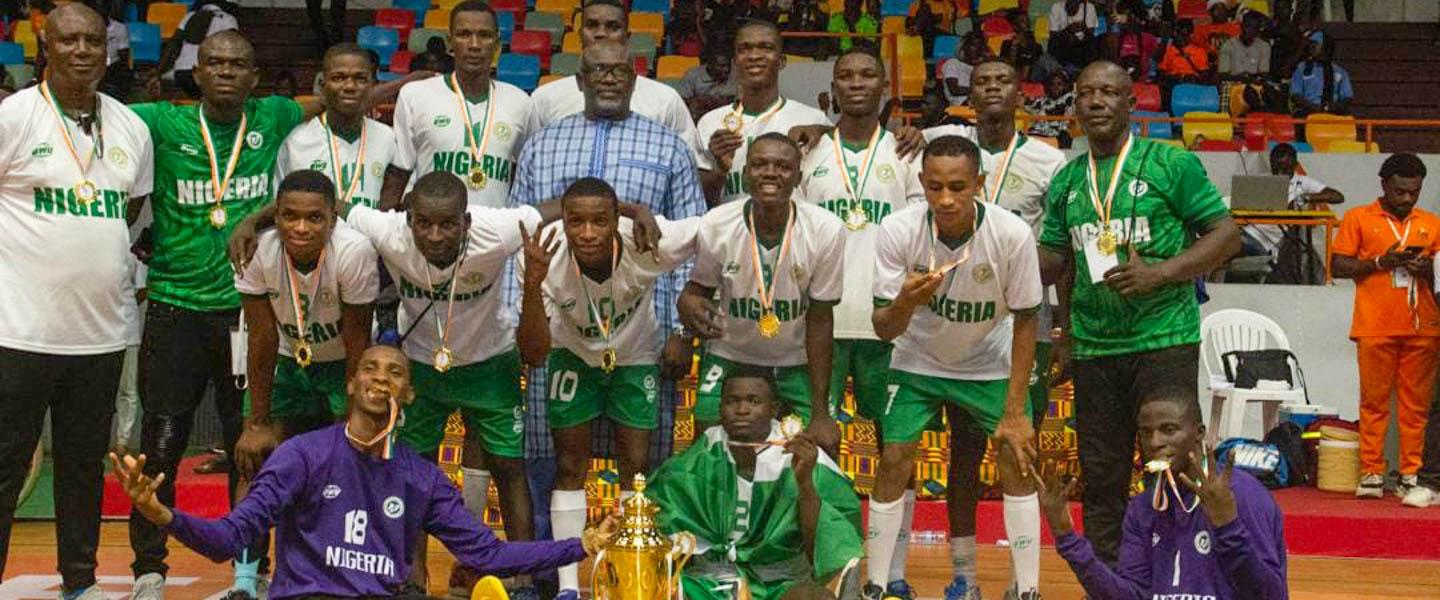 Nigeria and Ivory Coast teams faced off in the finals of the youth and junior events at the Men's IHF Trophy Africa – Zone III in Abidjan. The Nigerians won both titles, booking their tickets to the continental phase of the Men's IHF Trophy, which is scheduled for December 2022.
In the semi-finals of the youth (U18) tournament on Friday, Nigeria beat Niger (29:24). At the same time, home side Ivory Coast proved too strong for Benin, 34:26. On Saturday, Nigeria claimed another 29:24 victory, this time against Ivory Coast in the final. The Nigerian team comfortably led 16:9 at the break and did not allow the hosts to make a strong comeback.
Niger finished third after beating Benin in a tight battle (27:25). Ghana beat Togo 42:19 in the 5/6 placement match, while Liberia ranked seventh. 
At the junior (U20) competition, Nigeria comfortably beat Burkina Faso in the semi-final (39:26). At the same time, Ivory Coast had the upper hand against Niger (34:28). The final proved to be exciting, as Ivory Coast led by five goals at half-time, 16:11. Still, Nigeria pulled off a strong comeback and snatched a 29:28 victory, scoring the winner three seconds from full time. 
Like at the youth event, Niger won bronze, defeating Burkina Faso in the third-place encounter (36:24). In the 5/6 placement match, Togo defeated Benin (36:33). In the 7/8 placement match, Ghana were too strong for Liberia (62:21). 
At the Men's IHF Trophy Africa – Zone VII in Antananarivo, the junior team of Madagascar beat Seychelles on Friday (57:19), and on Saturday, Mauritius defeated Seychelles (43:15).
Following the round-robin tournament, the two best teams, Madagascar and Mauritius, met in the final match on Sunday, and home side Madagascar claimed the title after winning 37:22. Just like the Zone III winners, they also secured a berth at the continental phase of the Men's IHF Trophy. 
Final ranking Zone III
Youth (U18)
1.Nigeria
2.Ivory Coast
3.Niger
4. Benin  5. Ghana  6. Togo 7. Liberia
Junior (U20)
1. Nigeria
2. Ivory Coast
3. Niger
4. Burkina Faso. 5. Togo  6. Benin 7.Ghana  8. Liberia
Final ranking Zone VII
1. Madagascar
2. Mauritius
3. Seychelles
Photo: Handball Federation Ivory Coast