Time for decisive battles at Men's IHF Trophy Africa – Zone III
25 Nov. 2022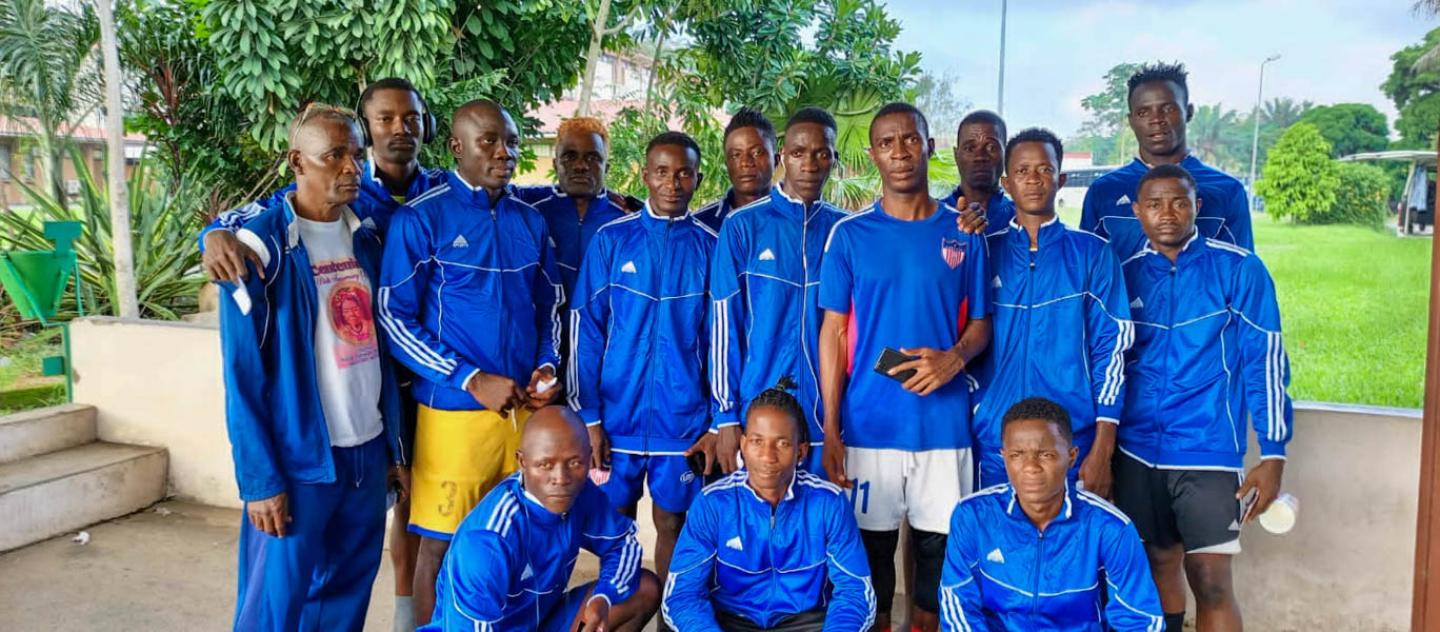 Thursday 24 November 2022 was the final day of the group stage at the Men's IHF Africa – Zone III in Abidjan, as all the semi-finalists in both age categories were determined.
At the youth (U18) event, Nigeria and Benin had already secured their semi-final tickets on Wednesday, so they played for the top position in Group A, and Nigeria comfortably won 39:14. In the other match, Togo defeated Liberia 30:24 to finish third.
In the only encounter in Group B, even a defeat by fewer than nine goals against Ivory Coast would have been enough for Ghana to progress. However, the home side won 42:32, so it was Niger who became runners-up and joined Ivory Coast in the semi-final.
Nigeria and Niger face off in the first semi-final at 10:00 (local time) on Friday, and Benin play Ivory Coast at 12:00. On Saturday, the winners of these games will meet in the final at 14:00, while the third-place encounter is scheduled for 10:00.
Besides, Togo and Ghana, who finished third in their groups, will fight for the fifth position at 10:00 on Friday, while Liberia ranked seventh at the tournament.
At the junior (U20) competition, the hosts Ivory Coast finished top of Group A, taking their third straight victory against Benin (39:23). Burkina Faso also went through, beating Liberia 57:19.

In Group B, Nigeria, who had already booked their semi-final ticket, maintained their 100% record by beating Ghana 38:23. And in a direct duel for the second place, Niger proved too strong for Togo, winning 36:19.
In the semi-finals on Friday, Ivory Coast play Niger at 14:00, and Burkina Faso meet Nigeria at 16:00. On the same day, Benin face Ghana, and Togo meet Liberia in the 5-8 placement matches. On Saturday, the final game is scheduled for 18:00, and the third-place encounter will be held at 14:00.
Meanwhile, the Men's IHF Trophy – Zone VII started on Thursday in Antananarivo, Madagascar, featuring only three junior (U20) teams. Two of them faced off on the opening day, as home side Madagascar defeated Mauritius (38:28). On Friday, Madagascar meet Seychelles at 16:30 (local time). On Saturday, Mauritius play Seychelles also at 16:30. Then the two best teams will fight for the trophy in the final match on Sunday.