Olympic Solidarity success in Timor-Leste
10 Sep. 2019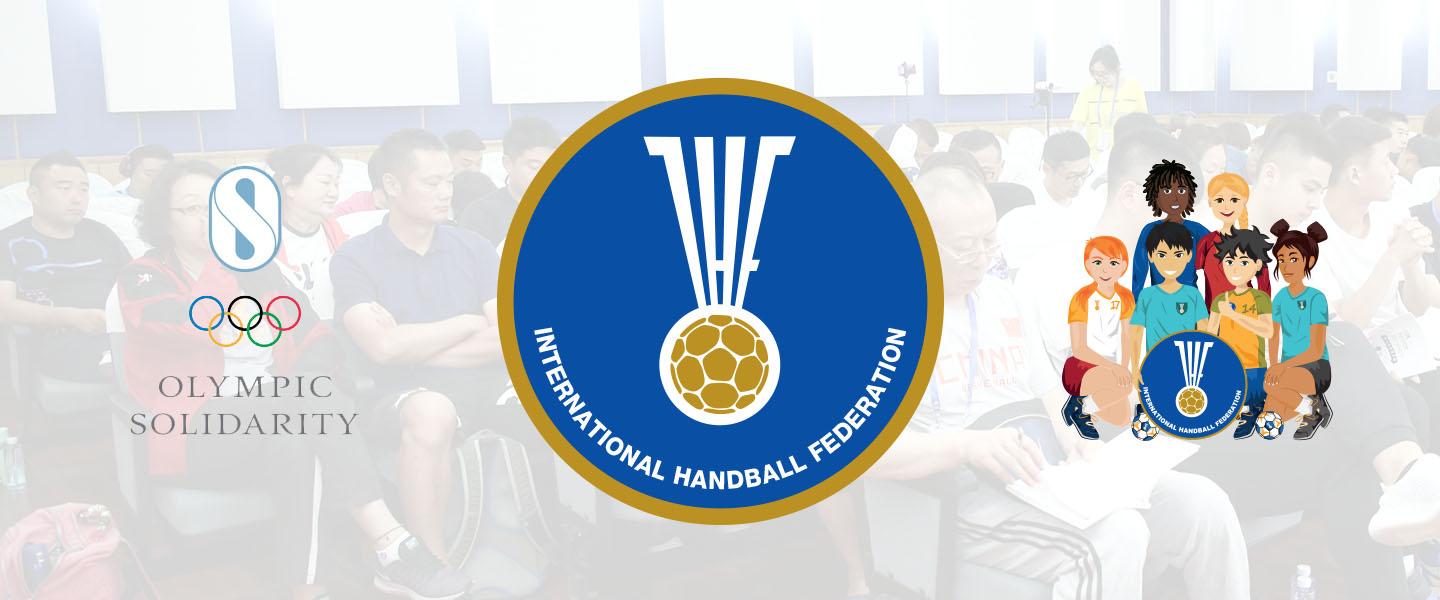 The first IHF education course of a packed September has completed with IHF CCM Lecturer Rolando Freitas overseeing a Technical Course for Coaches in Timor-Leste, Asia, this week as part of the IOC's Olympic Solidarity Programme (OLSOL).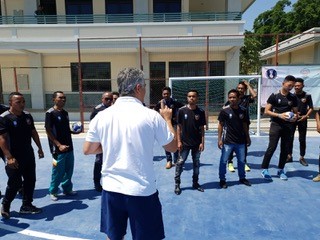 From 2-6 September, the Quartel Policia Militar in capital city Dili hosted around 30 male and female coaches with Freitas delivering a mixture of practical sessions and lectures held both indoors and outdoors before all coaches undertook a final evaluation.
The Timor-Leste Handball Federation is one of the IHF's newest federations, having become a member in 2017 and for Freitas, it is clear that the Asian nation is doing everything it can to progress the sport.
"I am really optimistic about future of handball in Timor-Leste," said Freitas to the IHF after he had completed the week-long delivery. "The National Olympic Committee of Timor-Leste works hand-in-hand with the Timor-Leste Handball Federation closely and there is government support and a good connection with schools.
"As a recently-recognised national federation I was expecting those on the course to know much less about handball than they did, but because handball is part of the school curriculum and many of those on the course were PE (Physical Education) Teachers, they already knew a lot.
"The course was fundamental in spreading the knowledge about modern handball and to show a different approach, game-based, with no space boundaries," continued Freitas. "We saw a huge progress with our coaches and I also had an opportunity to watch some future players as well.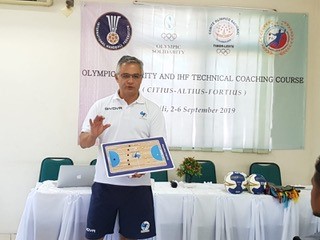 "We have followed an integrated approach, so the coaches could understand why and when to play handball. And, even with a lack of experience, and in hot conditions, they performed and understood the game well. 
"Every time we deliver we intend to be emotional and it was a great moment on the last day to see how happy the participants were, what they had learnt and their dreams about handball in Timor-Leste in the near future.
"Overall the course was a success because of the number of participants in attendance, the evaluation results, the intentional projects that were launched during the week and the media coverage which was widespread and which shared handball to a much wider community."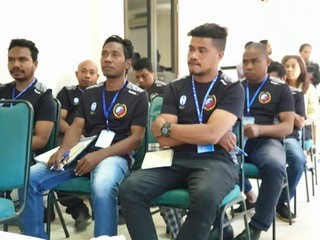 The five courses in September add to the seven held so far in 2019, bringing the total of Olympic Solidarity programmes organised by the IHF this year to 12.