Hosts Republic of Korea eye trophy at 2022 AHF Asian Women's Handball Championship
23 Nov. 2022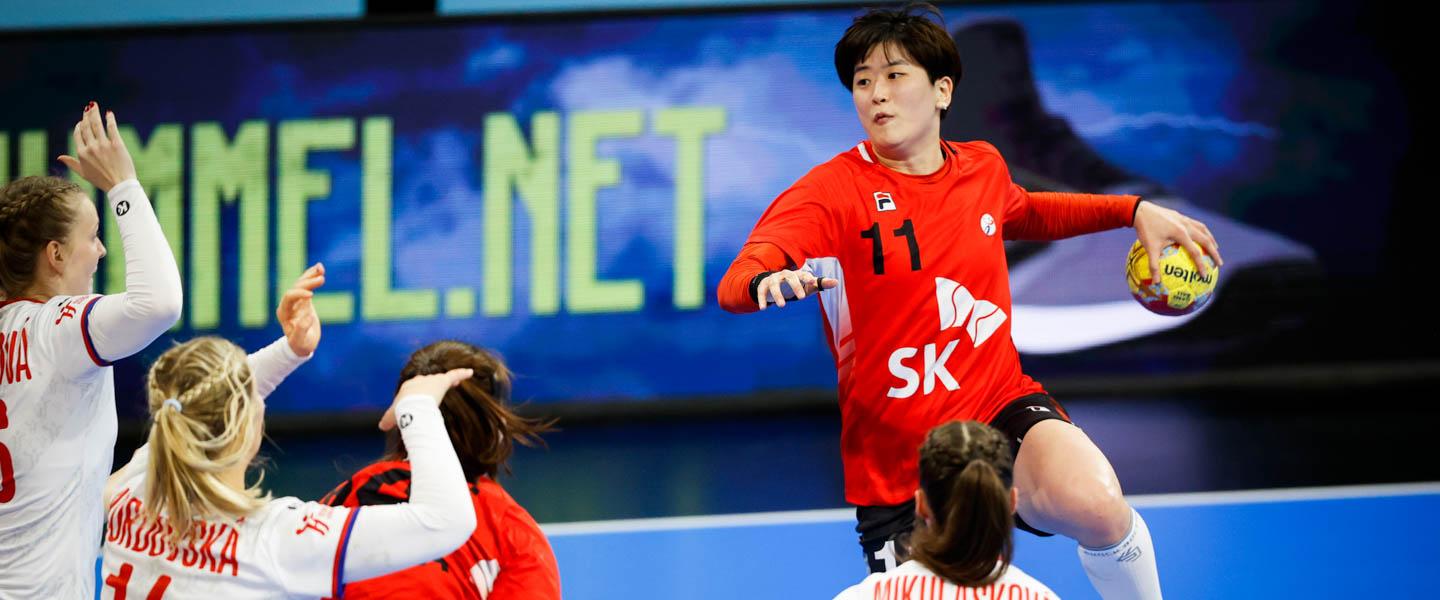 The 19th edition of the AHF Asian Women's Handball Championship will take place in Incheon and Seoul, Republic of Korea, between 24 November and 4 December 2022, with 10 teams ready to deliver their best handball.
Once again, the hosts will be the big favourites of the competition. They secured 15 of the 18 trophies, including the last five in a row and seven of the last eight, with their dominance underlined by the big wins recorded throughout the competition.
In fact, Korea have won 29 games on the trot at the AHF Asian Women's Handball Championship, a superb run of games that provide an excellent indicator of who the favourites are, with their last loss coming in the final of Indonesia 2012 – a 32:33 defeat against Kazakhstan.
The ten participating sides have been divided into two groups of five teams each for the preliminary round, which will take place in Incheon between 24 and 30 November.
The two best sides from each group will progress to the next phase of the competition. The Republic of Korea and Japan, the two sides in pot 1 of the draw, are favoured to advance to the next phase, with the powerhouses facing off in each of the past four finals of the competition.
In Group A, hosts Republic of Korea will face the Republic of Iran, Uzbekistan, India and Australia, while in Group B, Japan face Kazakhstan, Hong Kong, the People's Republic of China and Thailand.
It will also be Korea's coach debut in an official competition, as Kim Rasmsussen was named head coach earlier this year, bringing plenty of experience to the team after he served as national team coach for Poland, Hungary and Montenegro.
The Danish coach will also have the best team at his disposal, with plenty of talent on display, including star right back Ryu Eun-Hee, who is featuring for Hungarian powerhouse Györi Audi ETO KC.
The 2022 AHF Asian Women's Handball Championship is also a qualifying event for the 2023 IHF Women's World Championship, with the top five teams in the tournament sealing a berth for the world women's handball flagship tournament, due to take place in Denmark, Norway and Sweden between 30 November and 17 December 2023.