Germany's youth team seals Airport Trophy win in Switzerland
14 Jun. 2023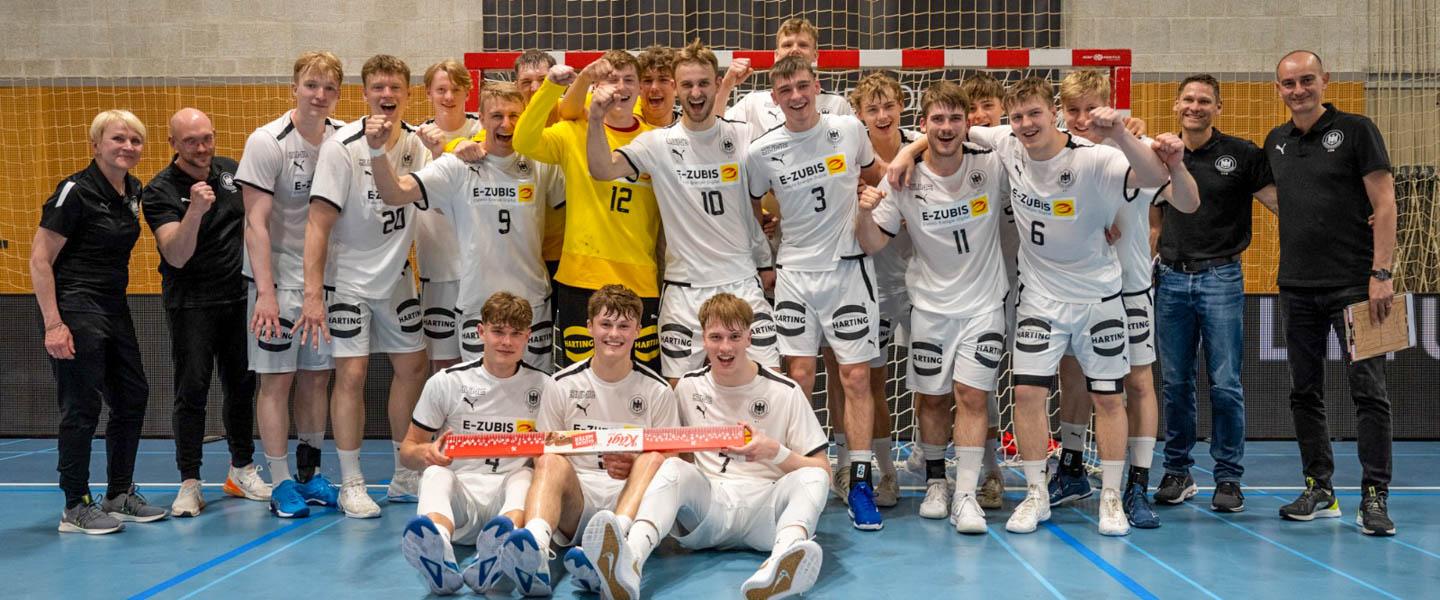 The 12th edition of the Airport Trophy, a traditional friendly tournament played in Switzerland for junior teams, saw four teams – hosts Switzerland, Germany, Poland and Montenegro – fight for the trophy in Kloten, but with a twist.
As the 2023 IHF Men's Junior World Championship is just around the corner and the participating teams are on the final straight with their preparations, the junior teams were replaced with youth teams, who are focusing right now on the 2023 IHF Men's Youth World Championship, due to take place in Croatia between 2 and 13 August.
There were also two replacements to the original line-up composed of Switzerland, Germany, France and Spain, with the latter two sides being replaced by Poland and Montenegro, with only Montenegro and Germany being qualified for the 2023 IHF Men's Youth World Championship.
There was nothing that could stop Germany on their way to the trophy, as the team which won the bronze medal last summer at the M18 EHF EURO 2022 was the top side in the Airport Trophy, dominating their opponents with three wins in three games.
Usually backed by their excellent goalkeeper, Julian Buchele, who had an overall efficiency in the tournament of 42% and was named the top goalkeeper of the Airport Trophy, Germany snatched a clear win in the first game against Poland (36:31), doubling it up with a flawless 31:13 win over Montenegro in the second match.
In the first two games, hosts Switzerland also took two wins, 34:21 against Montenegro and 37:35 against Poland, which meant that Germany and Switzerland were going head-to-head in the last match for the trophy.
Backed by a six-goal outing from Marvin Siemer and five goals each from David Móré and Fritz Haake, Germany sealed a 33:31 win, but not without sweating, as Switzerland led by as many as five goals (13:8) in the first half. Indeed, Germany only took the lead in the 51st minute and never looked back from that moment.
"We showed commitment and attitude for 60 minutes and didn't let a significant deficit throw us off course. That makes you very proud of how the boys managed it. We've come a step further," said Germany's coach, Emir Kurtagic, according to the official website of the German Handball Federation.
Poland finished on the third place, with a 34:25 win over Montenegro in the last game, and delivered the MVP of the competition, Marcin Peplinski, while Switzerland's Gino Steenaerts was the top scorer of the Airport Trophy with 28 goals.
Photo: Patrick Locher