Switzerland win traditional Yellow Cup
10 Jan. 2023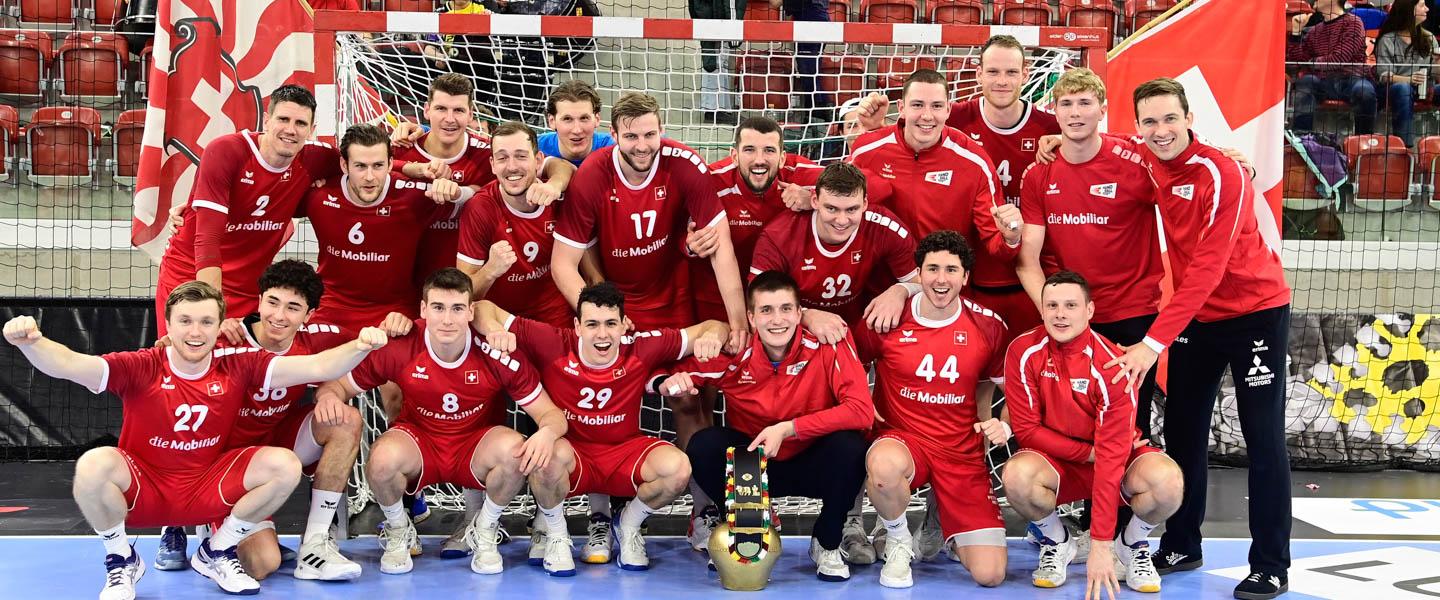 After a two-year hiatus due to the COVID-19 pandemic, the traditional friendly tournament Yellow Cup was back in business in Winterthur, Switzerland, as the home side clinched the trophy with two wins against Austria and Japan and a draw against Cape Verde.
Without goalkeeper Nikola Portner, who was out injured, Switzerland tried to prepare their team for the coming years. They aim to qualify for the EHF EURO 2024 and the 2025 IHF Men's World Championship, and their team yielded some excellent results.
With veteran Andy Schmid scoring three goals throughout the three matches played by Switzerland, the hosts took a 35:31 win against Japan, drew against Cape Verde (29:29) and earned a nail-biting win against Austria (29:28) to seal the trophy and the first place in the round-robin friendly tournament.
The last match against Austria was awe-inspiring as the two teams fought side by side, only for Switzerland to come out of the match with a win after controlling the second half in superb fashion.
Schmid has reached a total of 1029 goals in the national team, bringing him closer to the all-time goal scorer of Switzerland, Marc Baumgartner, who scored 1093 goals in his 169 appearances for the squad.
"It was a perfect end to the week and our preparations. We were a bit disappointed because we weren't able to win over Cape Verde in the second match, but that makes today's success all the better," said Switzerland's back Samuel Röthlisberger.
Austria finished second in the tournament after taking a 39:30 win against Japan and a 39:31 win over Cape Verde, with their usual fast-paced style being impossible to stop by their opponents.
Cape Verde, the only one of the four sides that will take part in the 2023 IHF Men's World Championship, finished in fourth place with a single point after conceding a 19:31 loss against Japan on the last day of the Yellow Cup and they have plenty to work on before the start of Poland/Sweden 2023.
Photo: Alexander Wagner