2023 World Championship, [email protected] and China cooperation on agenda for SHF President visit
18 Nov. 2019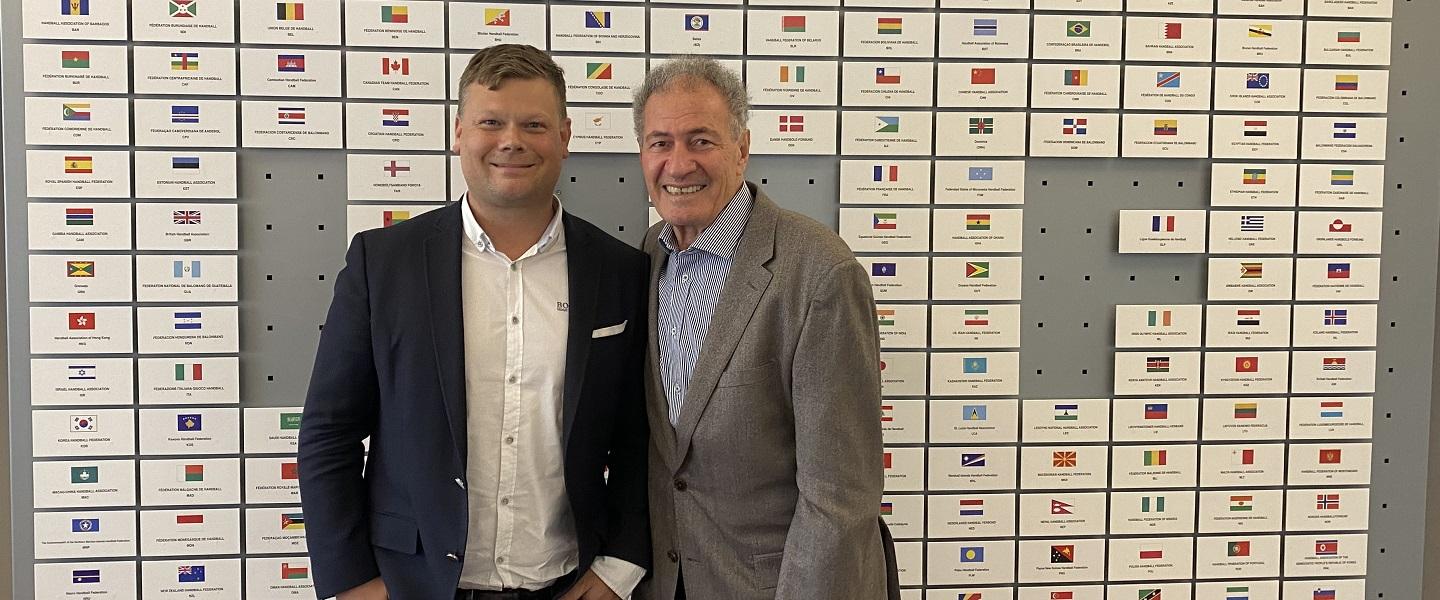 IHF President Dr Hassan Moustafa met with Swedish Handball Federation President Fredrik Rapp on Friday, 15 November at the IHF office in Basel. A number of items were on the agenda for the meeting, including the 2019 IHF Congress in Gothenburg, the upcoming 2023 IHF Men's World Championship in Sweden and Poland, and the Swedish Handball Federation's possible cooperation with the Chinese Handball Federation. 
Although there were several topics of discussion, the progress of the 2023 World Championship was a central subject of focus. In late November, the Polish and Swedish Handball Federations will meet to finalise details such as where the final will take place, ready to submit the complete proposal for IHF approval. 
Sweden are well rehearsed in hosting Men's World Championships, having organised the 2011, 1993, 1967 and 1954 editions of the event, while for Poland, it will be the first time welcoming this pinnacle IHF event. The World Championship will follow some other major international handball events in Sweden, as they are currently preparing to co-host the first expanded European championship, with 24 teams set to play the EHF EURO 2020 in January. 
In addition to the flagship IHF competition, the SHF cooperation with China was discussed. SHF President Rapp outlined how his network in China could serve as a potential source of sponsorship for handball and handball events within the Asian nation. As China are part of the IHF New Markets' Project, which aims to develop the sport in key regions, this cooperation with the SHF could be a positive step for all parties. 
Finally, the Handball at School programme and its present status in Sweden was discussed. The IHF agreed to provide the SHF with [email protected] equipment for the programme within the Scandinavian nation to develop further, with the goal that these materials can be of benefit to the current programmes in place for children and youth.