Denmark secure flawless preparation for 2023 IHF Men's Youth World Championship
01 Aug. 2023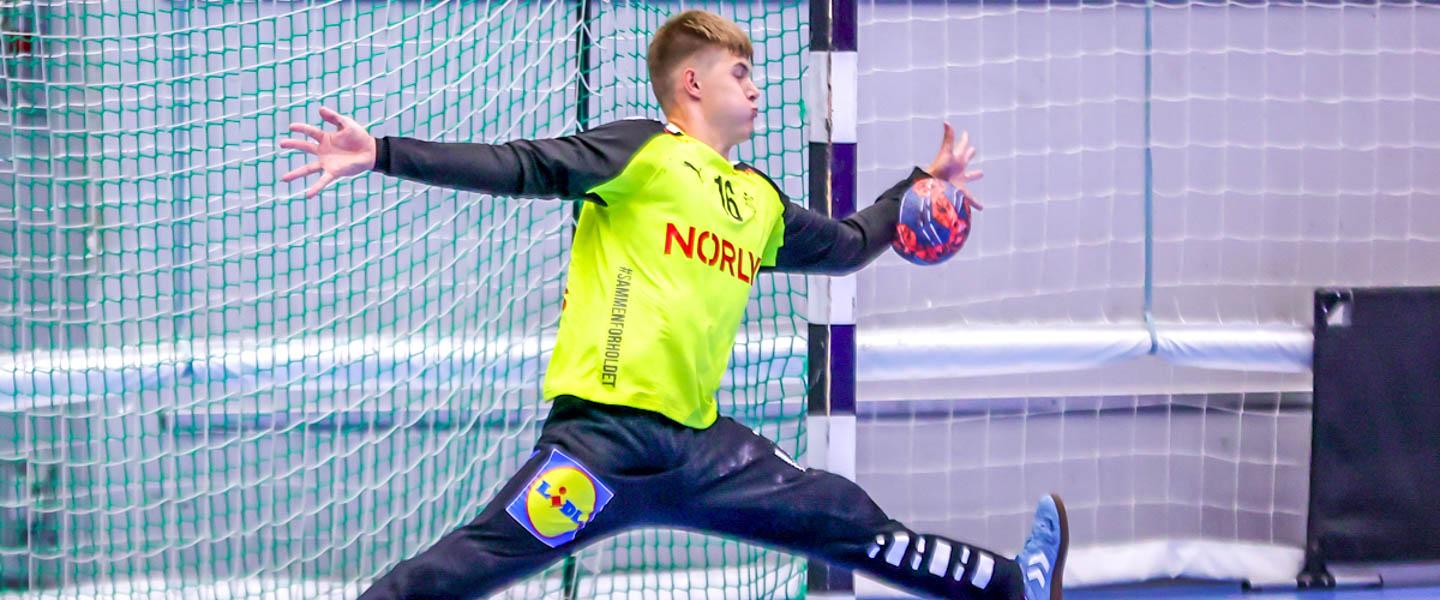 Four of the participating teams in the 2023 IHF Men's Youth World Championship faced off at the Scandinavian Open, which took place in Lindesberg, Sweden, last week, with three European sides – Denmark, Norway and Sweden – meeting the reigning champions, Egypt.
It proved to be a captivating competition, albeit a friendly one, where all the selected players got chances to prove their mettle, but only one winner could be crowned, and it were Denmark, who swept their opponents.
However, there were no easy games for each side, with Denmark needing their full strength to secure the three wins to boost their morale before facing Austria, Chile and Mexico in Group E of the preliminary round at Croatia 2023.
The most straightforward win secured by the Scandinavian side was against hosts Sweden, a clear 38:30 win, underlining the excellent attacking potential of the Danish side after they pushed from the start and led 20:13 at the break.
Denmark doubled down with a 35:33 win against Norway, where Lasse Sunesen Vilhelmsen scored six goals, but Norway managed to limit the damage after Denmark took an 18:11 lead at the break and even opened a 10-goal gap in the middle of the second half (24:14) before rotating their players.
In the decisive game of the competition, on the last day, Denmark clinched a 30:28 win over Egypt, as they needed only a draw to secure the first place, thanks to their superior goal difference.
The reigning champions of the IHF Men's Youth World Championship, Egypt, proved to be a strong side once again and will be one of the favourites for the podium, as displayed in the friendly Scandinavian Open, where they secured wins against Norway and Sweden.
First, Egypt started strong against Norway but faltered in the first half, but still got a 16:15 lead after 30 minutes. With six goals each, Mohamed Wael and Mohamed Emad helped ensure an Egypt win (35:34), which saw the African side full of confidence for the next games.
An excellent defensive performance for Egypt, which will face Iceland, Japan and Czechia in Group C at Croatia 2023, helped the African side make it two out of two at the Scandinavian Open, with a 28:24 win against Sweden, before dropping their game against Denmark and finishing on the second place.
Sweden, who are in Group H, alongside the Faroe Islands, Burundi and the Islamic Republic of Iran, won the last match against Norway, 37:32, finishing on the third place, with Norway coming fourth.
A 10-goal performance against Norway helped Sweden's Axel Månsson to become the top scorer of the competition with 22 goals in three matches.
Photo: Hasse Persson