Portugal secure first-ever Vida International Trophy in wheelchair handball
23 Aug. 2022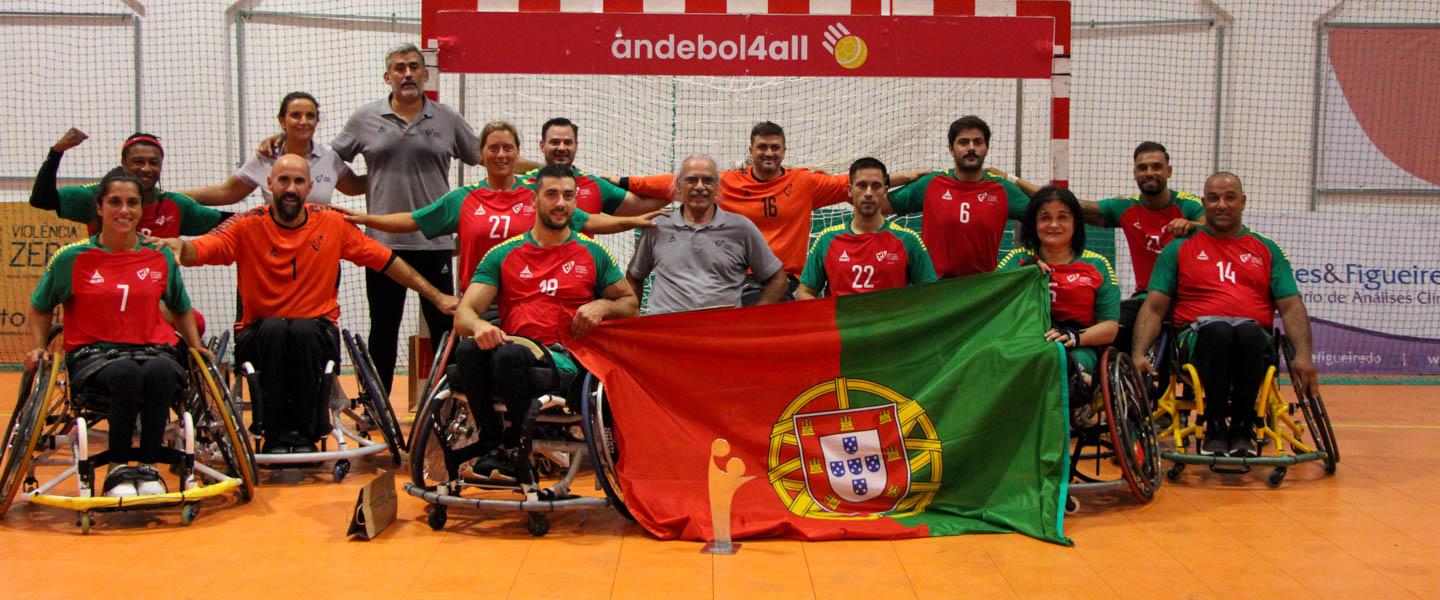 The first edition of the Vida International Trophy took place last Sunday in Viseu, Portugal, where Portugal's wheelchair handball national team clinched the title with a 20:13 win over neighbours Spain.
The reigning European champions, Portugal, delivered a superb performance in the second half, as wheelchair handball is becoming more popular throughout Europe, with numerous tournaments organised at both club and national team level over the last few months.
Portugal took early control of the game, 7:5, after 20 minutes, and improved their lead in the second half, 11:7, after 29 minutes, as Spain failed to match the output throughout the game.
Oscar Perales scored 10 goals and was Spain's top scorer, but eventually, Portugal took control of the game and secured a 20:13 win, underlining their current strength and ambitions for the future.
"We did not play a game since early June, so the preparation was lacking, and the rhythm was quite slow at the start. We improved in the second part of the game, played faster and secured the win, which was the main objective for this game," said Portugal's coach Danilo Ferreira.
"We continue to improve in both attack and defence, and we have managed to become better and better in the last months," added Spain's coach Ricardo Alonso.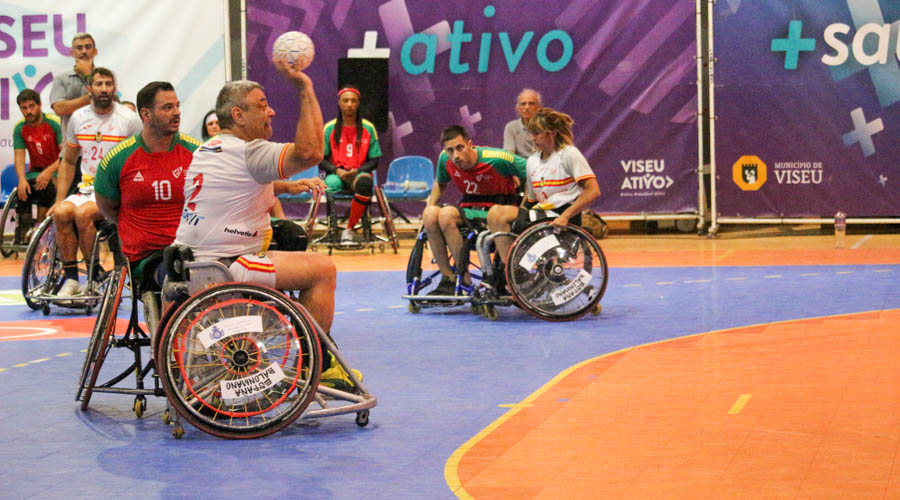 The development of wheelchair handball will be strengthened soon by the first-ever IHF Four-a-Side Wheelchair Handball World Championship, which will take place in Cairo, Egypt, from 22 to 25 September 2022, with six teams at the start that represent four continents and confederations – Asia, Africa, Europe and South and Central America. 
Two European teams – the Netherlands and Slovenia – two from South and Central America – Brazil and Chile – and one each from Asia – India – and Africa – Egypt – will line up at the event.
Photos: Handball Federation of Portugal