Rwanda and Tanzania grab titles at Women's IHF Trophy Zone 5 Africa
02 May. 2023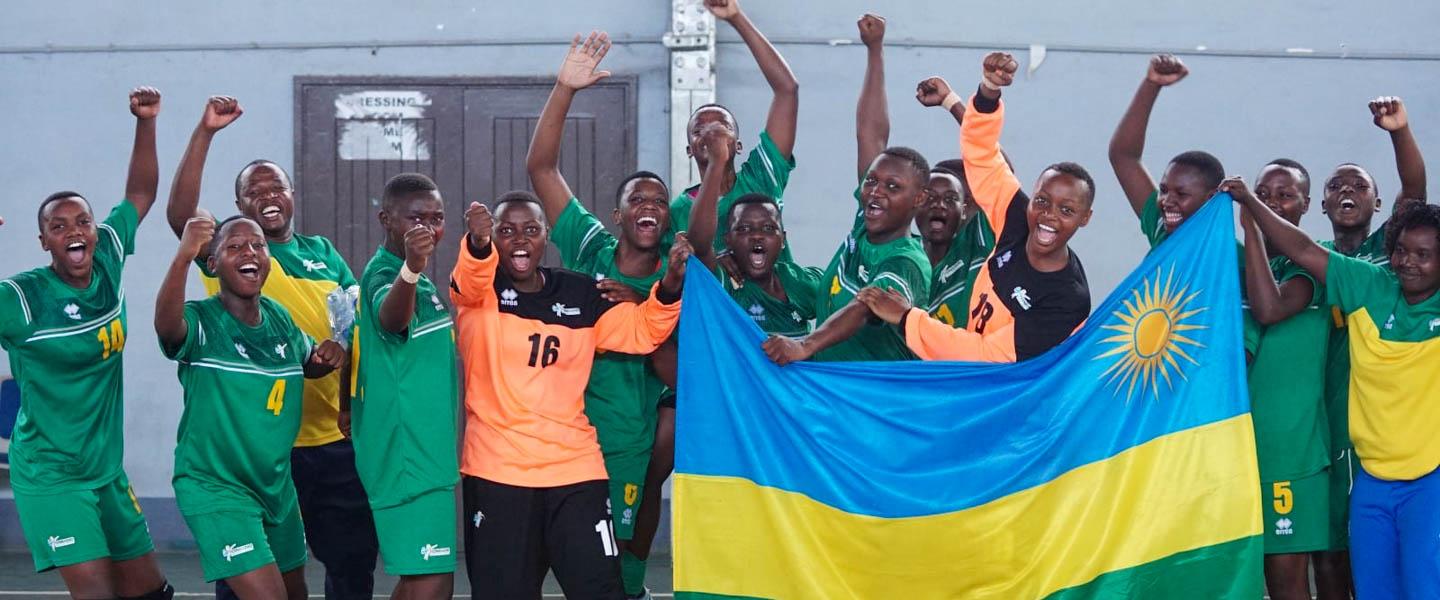 The Women's IHF Trophy Zone 5 Africa, which took place in Dar es Salaam, Tanzania, finished on 30 April. Both Rwanda, who triumphed at the youth competition, and Tanzania, who were proclaimed winners of the junior event, booked their tickets to the Continental Stage of the Women's IHF Trophy.
Both tournaments started with the group stage, and the two best teams from each group continued to fight for the titles. At the youth (U17) event, the semi-finals took place on Saturday, as Rwanda beat Ethiopia 47:8, and Burundi proved too strong for South Sudan (42:11).
In the final match on Sunday, Rwanda comfortably defeated Burundi 38:13 and claimed the title. As Burundi had failed to provide the biometric passports for the competition, they could not be awarded in any way, so Ethiopia, who beat South Sudan in the third-place match (25:22), ultimately earned silver, and South Sudan took bronze.
At the junior (U19) competition, Kenya beat Ethiopia (42:22), and Tanzania had the upper hand against South Sudan (49:20) in the semi-final matches on Saturday. And on Sunday, Kenya defeated Tanzania 32:16 in the final, but as Kenya had failed to present the biometric passports, it was home side Tanzania who won the title.
Like at the U17 event, Ethiopia beat South Sudan in the third-place encounter, this time 43:20, so Ethiopia were awarded silver medals, and South Sudan took bronze.
Final ranking
Youth (U17)
1.    Rwanda
2.    Ethiopia
3.    South Sudan
4.    Djibouti, 5. Somalia, 6. Burundi, 7. Kenya, 8. Tanzania
Junior (U19)
1.    Tanzania
2.    Ethiopia
3.    South Sudan
4.    Djibouti, 5. Somalia, 6. Kenya, 7. Burundi
Photo: Handball Federation Rwanda