Greenland write history to win gold at the 2023 Nor.Ca. Women's Handball Championship
12 Jun. 2023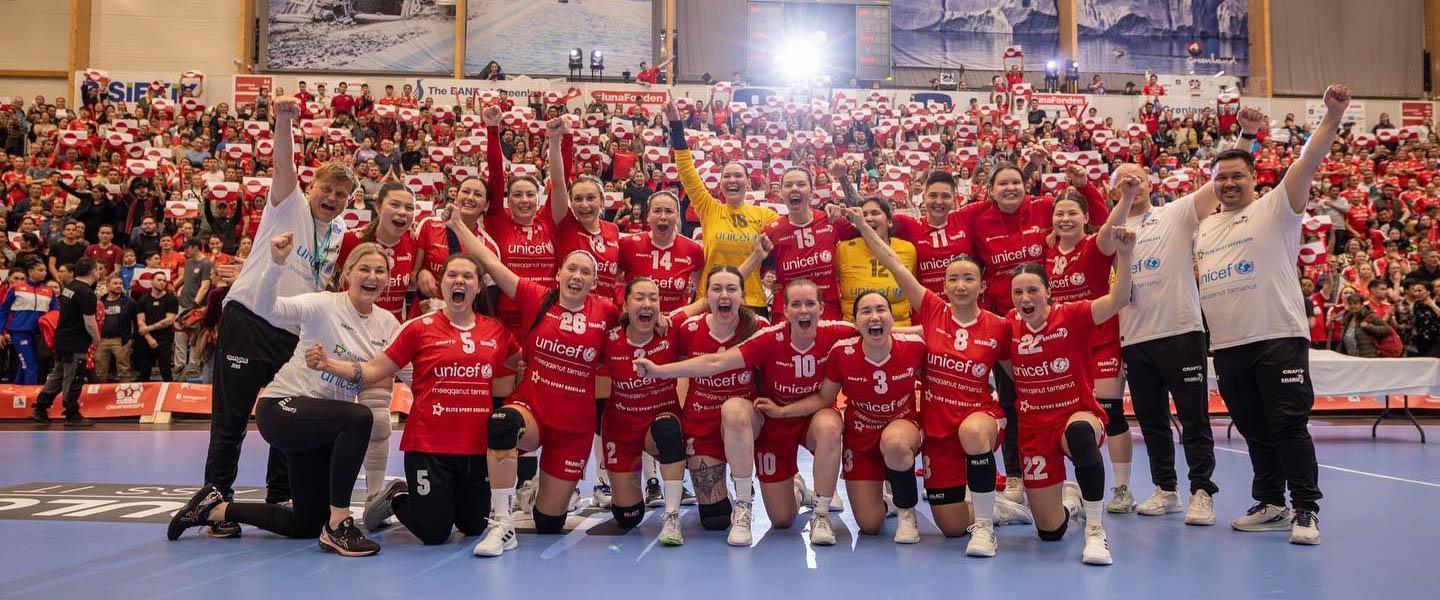 For the first time in history, Greenland secured a title in a continental championship, delivering a flawless performance over six games, with a six-game winning streak at the 2023 Nor.Ca. Women's Handball Championship.
Greenland have also clinched a berth for the 2023 IHF Women's World Championship, returning to the world handball flagship competition for the first time since 2001, when they ended on the 24th place, conceding five losses.
Five teams featured in the fifth edition of the Nor.Ca. Women's Handball Championship, which took place in Nuuk, Greenland, with the hosts dominating their opponents in the group phase, which was played in a round robin format.
Greenland had the second-best attack with 106 goals, three less than Mexico, but displayed the best defence in the competition, conceding only 72 goals, in dominating wins against Canada (30:19), the United States of America (27:12), Cuba (27:24) and Mexico (24:22).
Canada finished second with three wins, setting up the final against Greenland, with excellent wins against Mexico, Cuba and the USA side, while Mexico and Cuba qualified for the bronze medal game.
The final between Greenland and Canada was always going to be a close one, and the game duly delivered, with only 32 goals scored between the two sides. Greenland took an early lead and never looked back, capitalising on their 9:6 advantage at the break.
With a 17:15 win, as Ivalu Berge scored seven goals and Josefine Gadgaard added six goals, Greenland wrote history, securing their first-ever continental title and making it to the IHF Women's World Championship for the first time since 2001.
Canada sealed the silver medal, their first at the Nor.Ca. Women's Handball Championship, while Mexico secured the bronze medal with a 29:27 win over Cuba, which is without a medal since 2019 when they won the title.
Berge was the MVP of the competition, while Mexico's Gemma Burgos secured the top goal scorer title with 34 goals scored in six matches.
Photo: Handball Federation Greenland