Mauritius 2017: Group C (men's competition)
08 Jul. 2017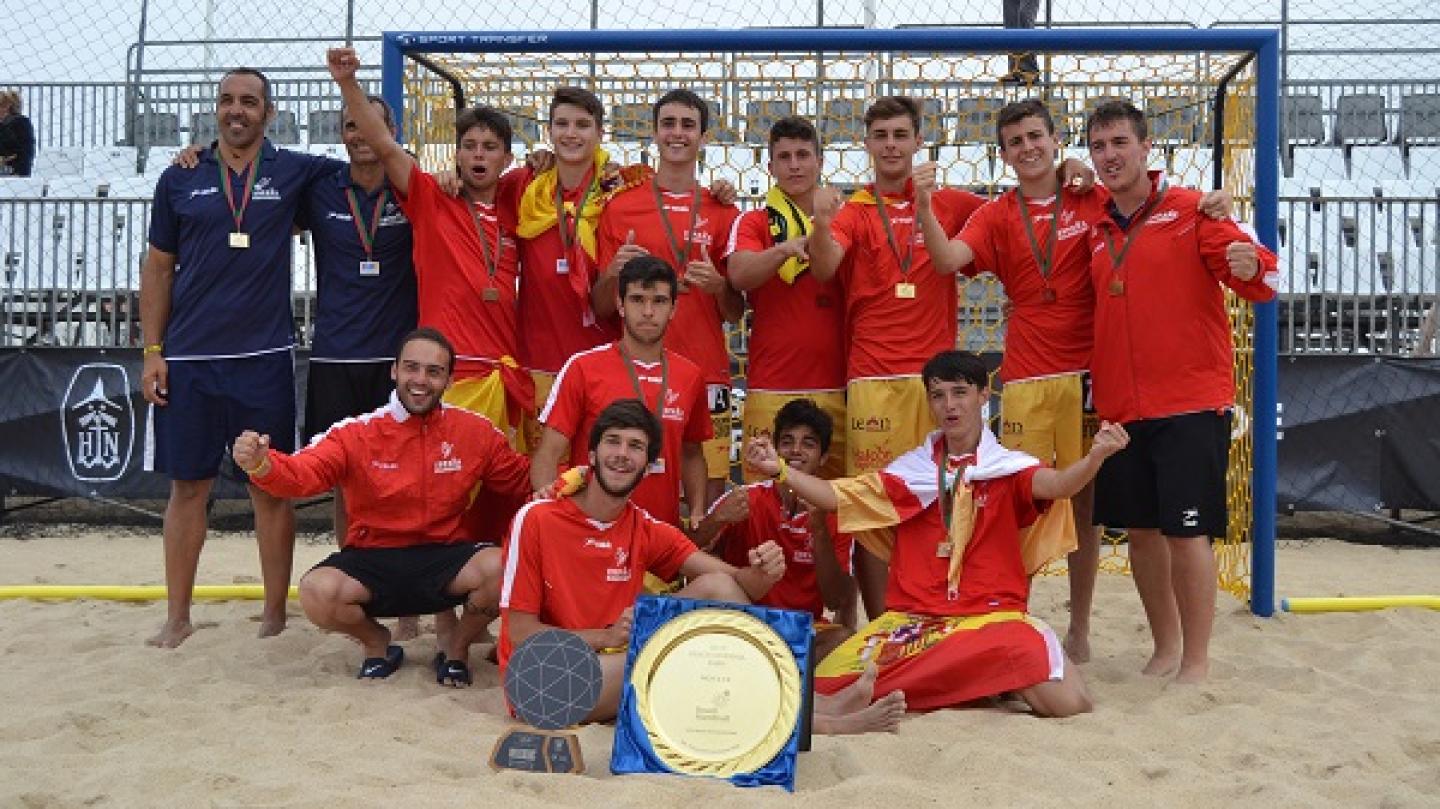 MRI 2017 (Men's) – Group C: Spain, Argentina, Paraguay and South Africa
Overview:
Spain
The 'Hispanos' raised the trophy at the 2016 European Championship in Nazare, Portugal, and defended the title last June in Zagreb, Croatia.
Last year, Spain made of the shoot-out a huge strength; that is how they beat both Russia and Portugal in the semi-finals and gold-medal match. Spain's Jorge Fernandez Arias was awarded MVP of the continental competition, while the team's top scorer was Domingo Luis Mosquera with 62 points.
Recently, in Croatia, the Spaniards defeated Hungary 2:0 to claim gold once again. "We have proven our domination in beach handball and words can't describe our happiness. Our opponents played excellently, but they didn't surprise us," asserted Spain's Bernal Rodriguez.
The best European side in 2016 will face two Pan American teams – Argentina and Paraguay – and South Africa in a promising Group C.
Argentina
Although Argentina finished on top in the preliminary round of the 2017 Pan American Championship, in the end they had to settle for the silver medal after a 2:1 loss versus the Brazilians in the final.
"Our team completed a great campaign at the Pan American Championship and after that we made two training camps in preparation for Mauritius. We are expecting to have a third one," affirmed Argentina's coach Daniel Zeballos.
For Zeballos, the 'Albicelestes' biggest deficiency may be the shoot-out definition; "but luck may be on your side sometimes and it will be against you in other opportunities."
Paraguay
"We have a supportive team full of 'guarani courage', as we the Paraguayans always say. If we add good beach handball to that combination, then we make a difficult adversary for anyone," states head coach Mercedes Aranda.
The fourth qualified team for Pan America to the IHF Men's U17 Beach Handball World Championship in Mauritius have big dreams: "We want to be a surprise and make it to the Youth Olympic Games."
South Africa
"South Africa may be unknown for us but I'm sure they will push really hard," commented Mercedes Aranda, Paraguay trainer. The South African's need to finish as the top African team if they want to claim a berth for the Buenos Aires 2018 Youth Olympics.
IHF Website & Social Media:
For a complete coverage of the 2017 IHF U17 Men's Beach Handball World Championship stay tuned to our website, Facebook, Twitter, Instagram and YouTube channels.