Seek for redemption in Placement Matches 9-16
09 Aug. 2023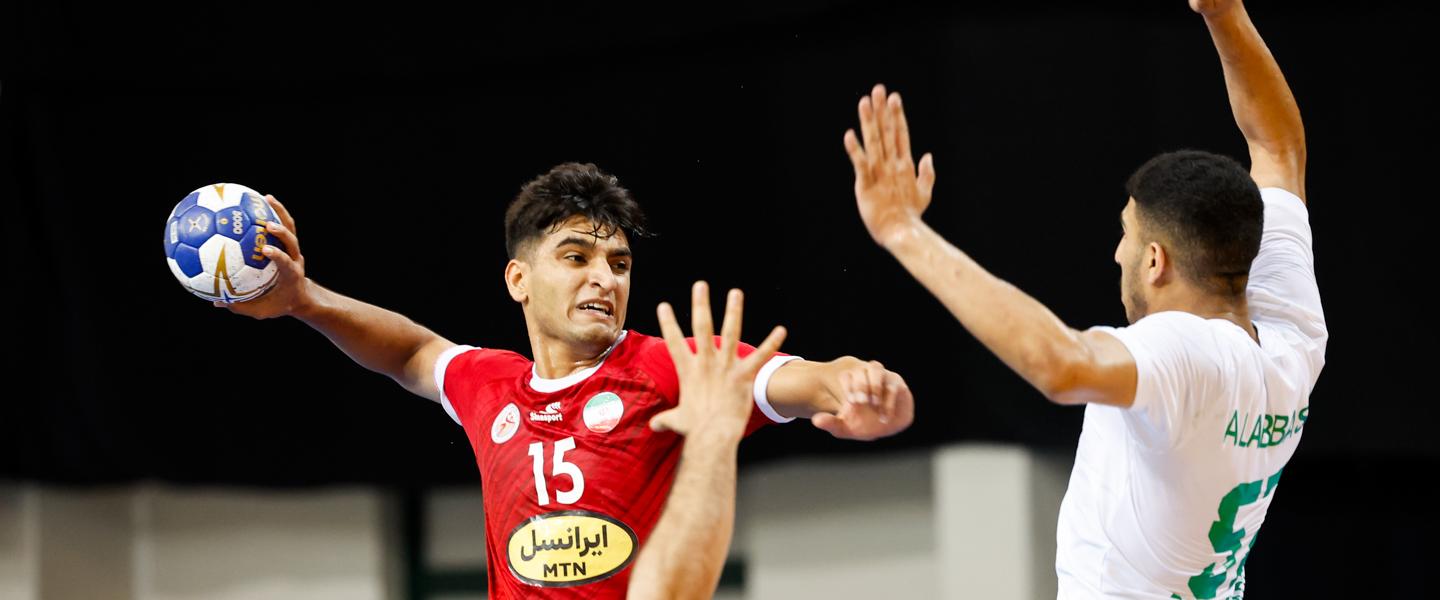 Eight unlucky sides of the main round continue their path at Croatia 2023 in Koprivnica. Three non-European sides will try to take the best out of placement matches as they compete with five European teams to seek redemption after placing as the third or fourth team in the quarter-finals race.
Placement Matches 9-12
17:30 CEST Czechia vs Saudi Arabia
Despite not being able to qualify for the quarter-final, Czechia can be proud of their achievement at their first IHF Men's Youth World Championship. After the defeat at the opener against Austria, they were defeated only against Egypt and Spain, two powerhouses of the competition. Even though Czechia came as M18 EHF Championship 2022 winners, they didn't have high expectations and being able to compete for ninth place is a success for the young and talented team.
Czechia closed the main round with a win and with new impetus, they are waiting for Saudi Arabia. Asian side also performed better than expected at their second appearance on the big stage and will have significant progress compared to the last generation, the 20th team on ranking in 2019. Saudi Arabia still need to learn about winning against the European team at the competition and they hope they will make it happen in the first placement match.
They will need the help of Hussain Furaij, who continues to impress after scoring 38 goals so far. While Czechia can't say, they have a better attack than Saudi Arabia, their fulcrum against the Asian team could be their defence. The Czech players conceded 126 goals or 25.5 goals per game on average.
20:00 CEST Hungary vs North Macedonia
Hungary were left disappointed after the quarter-final spot slipped through their hands. On the last day of the main round, they needed a win against hosts Croatia but after trailing throughout the game, they only managed to score an equaliser and said goodbye to the knock-out stage by only one goal. Now, Hungarians are eager to get back on track to finish on high.
Having Attila Radvánszki among the top 5 goalkeepers, it is no wonder that Hungary are also the third-best defence in the competition. In order not to find themselves in a hunt for their worst placement in the IHF Men's Youth World Championship history, they will need to win against the team that has shown a true fighting spirit and qualified for the main round even though not much expected them to. North Macedonia delivered a true Balkan style, stumbling only on two Scandinavian sides - Norway and Denmark.
The M18 EHF Championship 2 2022 winners already secured their best ranking after previously ending 13th in the 2019 edition. A team full of promising talents is relying mainly on Mirche Kalajdijeski and Nenad Belistojanovski when it comes to the offensive part of the game. Still, their two goalkeepers, David Brestovac and Ivan Galevski, proved to be a lynchpin in crucial matches.
Placement matches 13-16
12:30 Brazil vs Islamic Republic of Iran
The Islamic Republic of Iran returned in style to the IHF Men's Youth World Championship and after 13 years of absence, not only they managed to win against a European team for the first time, but they also won Group IV and with two points had a pole position in the main round. However, two straight defeats left them without a historic quarter-final place.
The 2022 AHF Men's Youth Handball Championship runners-up want to return to the taste of success they had at the start of the competition and send the South American team to the lower rankings. Losing to Germany didn't come as a surprise, but Iran dropped the seven-goal lead against Saudi Arabia, which is the biggest lesson they learned at Croatia 2023. Led by Amirhossein Karami, currently the second top-scorer, Iran need to prove their quality.
Brazil came through to the main round thanks to their 31:30 win against the Republic of Korea but apart from Bahrain, they weren't able to beat anyone else at the competition. Despite their strong will in the attack, too many turnovers and poor play from the back shooters saw Brazil derail. Only Mikael Lopes Candido was up to the task, leading the team with 26 goals scored in five matches.
15:00 Slovenia vs Austria
Slovenia had a good start to the competition having three out of three, but luck turned its back on them as they ran into their European friends. After Hungarians and Croatians beat them, they needed at least a seven-goal win against Portugal to have a chance of progressing to the quarter-finals, but they prolonged their negative streak.
Young Slovenian players now want to redeem themselves against a well-known opponent with the help of Nejc Hriberšek, Luka Kačičnik and Malik Mlivić. However, their top goal-getters will have to pass the Austrian defence and Leon Theodor Bergmann, who is at 38% save efficiency in the competition.
Having 15th place as the country's worst placement, Slovenia is determined to improve it as much as they can. Austria have the same ambition as the M18 EHF Championship 3 2022 winners see themselves as a team with great potential to progress in the coming years. With Elmar Böhm pulling yet another great performance on the left wing, anything is possible for the Austrians.
Photo: Croatia 2023/Kolektiff images