Olympic Solidarity success in Sierra Leone
18 Nov. 2019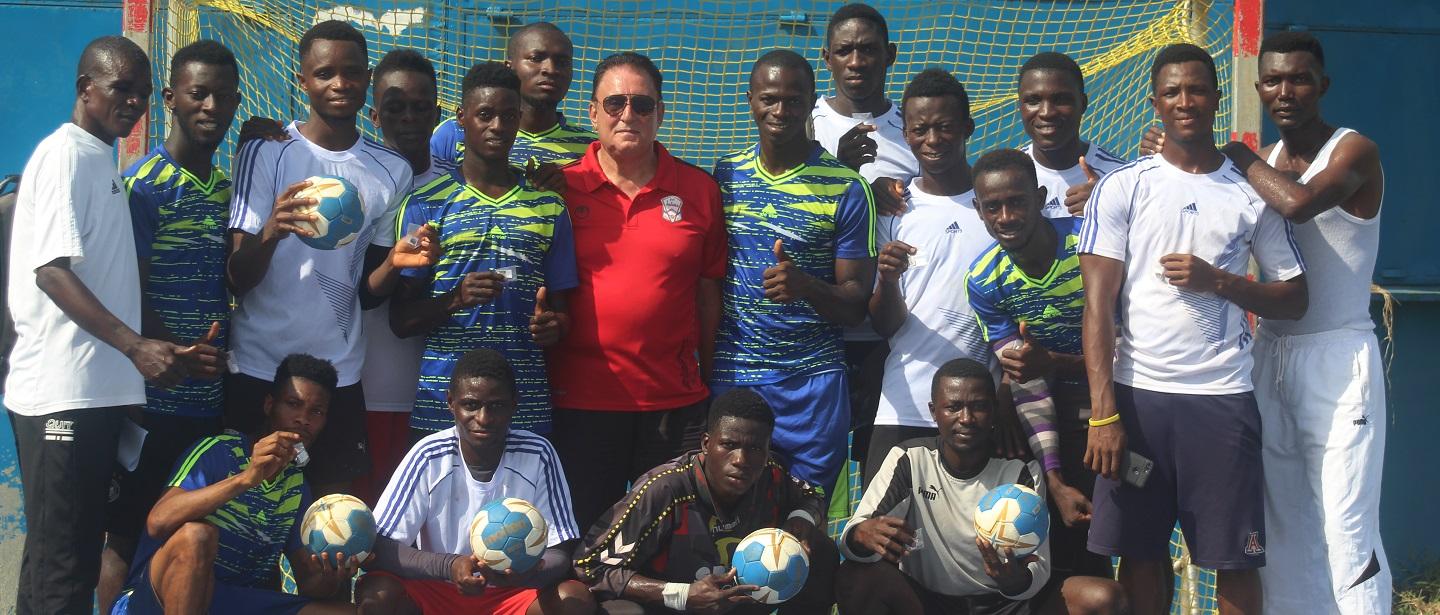 Continuing the delivery of IHF educational courses throughout 2019, a technical course (D-Level) for coaches was held in Sierra Leone late last month as part of the IOC's Olympic Solidarity Programme (OLSOL).
Held in the national stadium of capital city Freetown in the west African nation, the course took place from 21-29 October and was overseen by IHF Lecturer Wolfgang Lowak, assisted by local coach Idrissa Bangurah.
Nine days of intensive learning featured 22 male and female coaches learning about physical basics, technical and tactical abilities, goalkeeper training, defensive and attacking tactics, psychology of coaching, rules of the game, video analysis/training, preparation of a complete training unit and much more, including various tests, before ending with a certificate presentation ceremony.
The Sierra Leone men's U20 national team also helped bring the learning to life, acting as a demonstration team to help the new handball coaches experiment and understand the sessions.
"The group worked very hard and did their best to improve their knowledge and levels of handball coaching," said Lowak. "They cooperated and worked very well together. The course was a good success with 20 of the participants receiving their D-Level coaching license and all participants wanting to continue learning, improving their knowledge and working towards gaining their C-Level license soon.
"We had high-level discussions with the Technical Director of the Sierra Leone Sport Ministry, the President of the Sierra Leone National Olympic Committee, Dr. Patrick Coker, and the German Ambassador to Sierra Leone," continued Lowak. "They expressed their support for handball in the country, through the provision of more courts and equipment plus support for the most-qualified coaches to undertake further courses in Africa and Europe."
Lowak worked closely throughout the course with the Sierra Leone Handball Association, suggesting that an annual review of the newly-qualified coaches be undertaken to check on their activities, providing evidence that they continue to be active with handball teams, or in the sport, helping to continue growing and developing handball in the country.