De Castro's Three Key First Half Goals Lift Brazil Past Senegal for 17th Place
09 Dec. 2019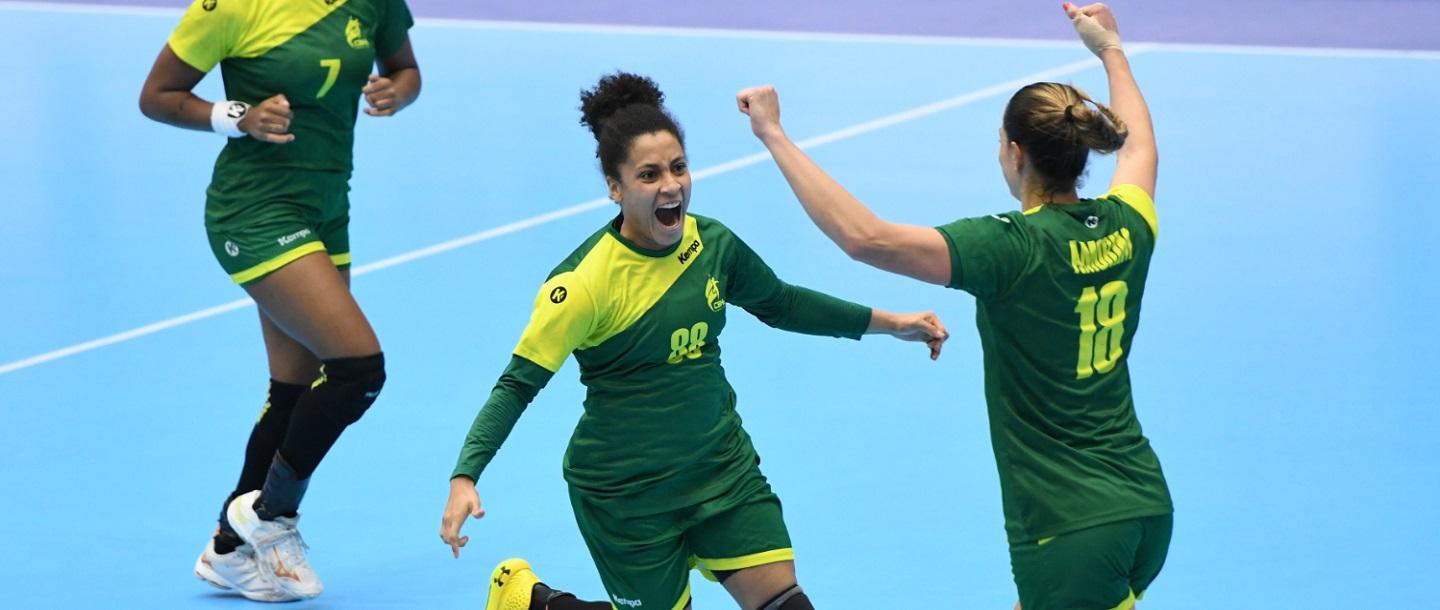 A 5-2 Brazil run to close out the first half proved to be the defining moment of the match propelling the Brazilians to a 22:18 victory against Senegal to earn 17th place.
PRESIDENT'S CUP/PLACEMENT MATCH 17/18
Brazil vs Senegal 22:18 (13:9)
Ahead 8:7 with 14 minutes left in the first half, Adriana de Catro fired a rocket into the back of the net from the right wing to kickoff Brazil's run. She would add another from the same spot just less than a minute later to put the Brazilians up by two and set the tone for the rest of the half. De Castro started and also finished the run when she found the goal again right before halftime after goals from teammates Eduarda Amorim Taleska and Larissa Araujo.
The three goals were de Castro's only goals of the match.
Senegal led by Amina Sankhare jumped out to a one-goal advantage early on and would hold the lead again five minutes into the match after a Fanta Keita goal. However, that was the last lead they would have. Sankhare's four first half goals kept her team in the match but the team could never get on a run.
Another Sankhare goal to begin the second half would get the Senegalese to a three-point deficit but they wouldn't get any closer. Brazil solidified their lead with a 7-3 run midway through the second this time initiated by three Bruna de Paula goals. Sankhare finished with a match high seven goals.
With the win, Brazil better their last World Championship finish by one place, while Senegal's first World Championship appearance ends with 18th place.
hummel Player of the Match: Hatadou Sako, Senegal