Spain claim third win after tough first half against Senegal
03 Dec. 2019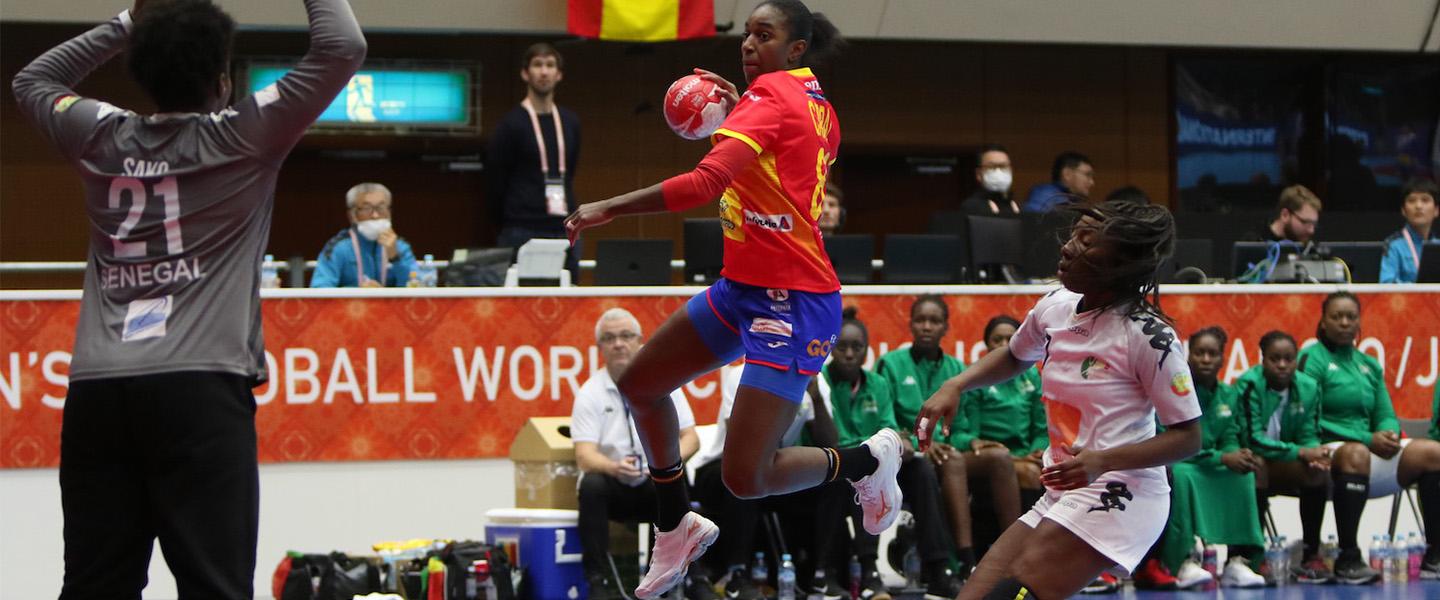 In the first group C match, Senegal put on a tough fight against Spain in Yatsushiro General Gymnasium – trailing only by one at half-time, everything seemed possible but a strong second half of Spain resulted in a nine-goal win for the European team. 
Spain thus remain unbeaten, while Senegal are still waiting to take their first points. 
GROUP C
Spain vs Senegal 29:20 (15:14)
The spectators in Yatsushiro could not have wished for a more thrilling first 30 minutes as neither Spain nor Senegal managed to pull away. Senegal were not impressed by Spain's unbeaten record in the championship so far and it was thanks to Alexandrina Cabral Barbosa, who scored four out of the first five goals for Spain, that the European team stayed in the game. 
The teams were locked at 44 in the 10th minute and at 6:6 five minutes later. When Senegal claimed an 8:7 lead, it was time for Spain's coach, Carlos Viver Arza, to take a team time-out. However, Spain did still not succeed to take a decisive lead – much to the delight of Senegal coach Frederic Bougeant. In the 23rd minute, Spain went three goals ahead but before the break, Senegal had managed to come back within one with a last-second penalty.  
In the beginning of the second half, Senegal fought hard but a two-minute suspension received in minute 34 was punished hard by Spain as they scored three goals to increase the lead to four – and Senegal were not able to recover from that as Spain increased the lead to seven in the 39th minute and then nine, for the first time in minute 54. 
With eight goals out of 11 attempts (73%) Alexandrina Cabral Barbosa was top scorer of the match.
hummel Player of the Match: Alexandrina Cabral Barbosa (ESP)
Photo: JHA/Sports Event