Guinea claim both titles at Women's IHF Trophy Zone 2 Africa
24 Apr. 2023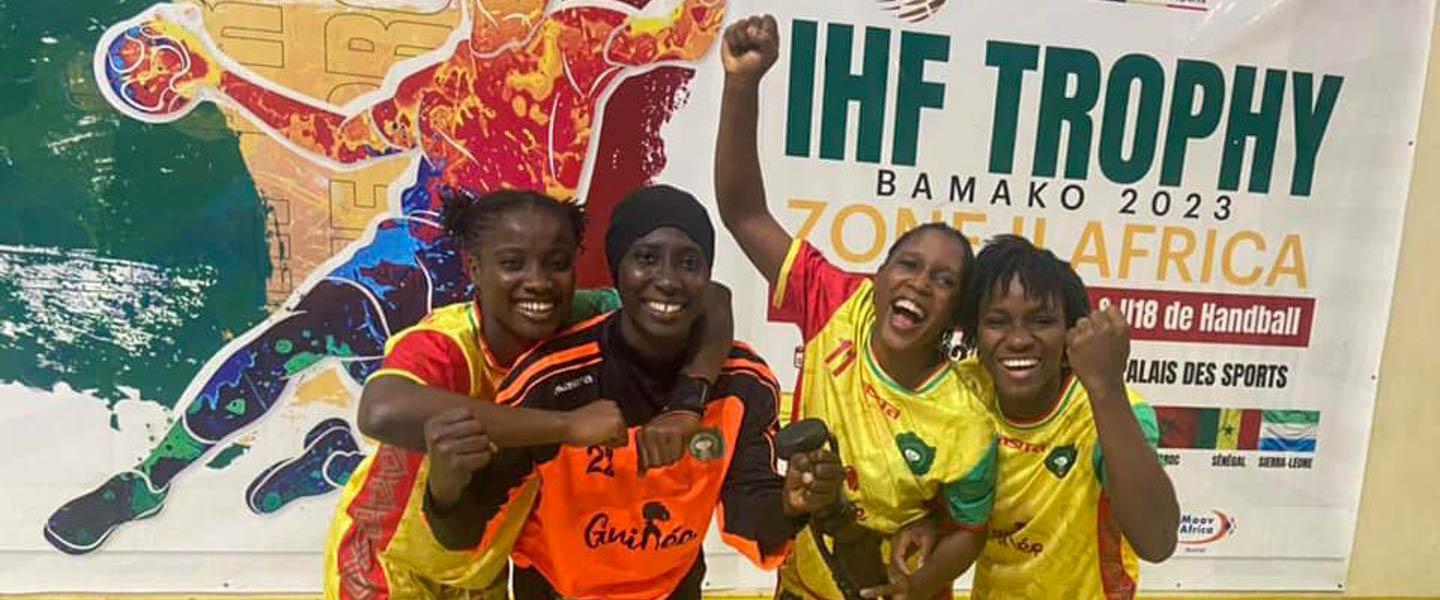 The Women's IHF Trophy Zone 2 Africa, which took place in Bamako, Mali, from 19 to 23 April 2023, finished on Sunday. Guinea and Senegal met in the final at both youth and junior age categories, and both teams from Guinea won the title and also secured their berths at the Continental Phase of the Women's IHF Trophy.
Nine participants were divided into three groups at the youth (U17) competition. Group winners Sierra Leone, Guinea and Senegal, alongside the best runners-up, Morocco, progressed to the semi-final, where Senegal beat Morocco 33:28, and Guinea defeated Sierra Leone 49:20.
The final match was tight, as Guinea and Senegal were tied at 19:19 with several minutes to go, but Guinea, coached by Ibrahima Diallo, ultimately snatched a 23:21 victory. In the third-place encounter, Morocco beat Sierra Leone 44:33. 
The junior (U19) competition featured eight national teams divided into two groups. The two best teams from Group A (Senegal and Morocco) and the two best sides from Group B (Guinea and Cape Verde) advanced to the semi-final.
At this stage, Guinea defeated Morocco 54:27. At the same time, Senegal earned a hard-fought win against Cape Verde, 32:30. In the final match on Sunday, the Guineans, coached by Lansana Dinalo, enjoyed a big advantage against Senegal and celebrated a commanding 40:19 win.
In the third-place match, Cape Verde proved too strong for Morocco (30:26), while home side Mali finished fifth following a win against Sierra Leone (46:23). 
Final ranking
Youth (U17)
1.    Guinea
2.    Senegal
3.    Morocco
4.    Sierra Leone. 5. Guinea-Bissau. 6. Cape Verde. 7. Mali. 8. Gambia. 9. Mauritania
Junior (U19)
1.    Guinea
2.    Senegal
3.    Cape Verde
4.    Morocco.  5. Mali. 6. Sierra Leone  7. Guinea-Bissau  8. Mauritania
Photo: Handball Federation Guinea