13 teams to battle at the 25th CAHB African Women's Handball Championship
07 Nov. 2022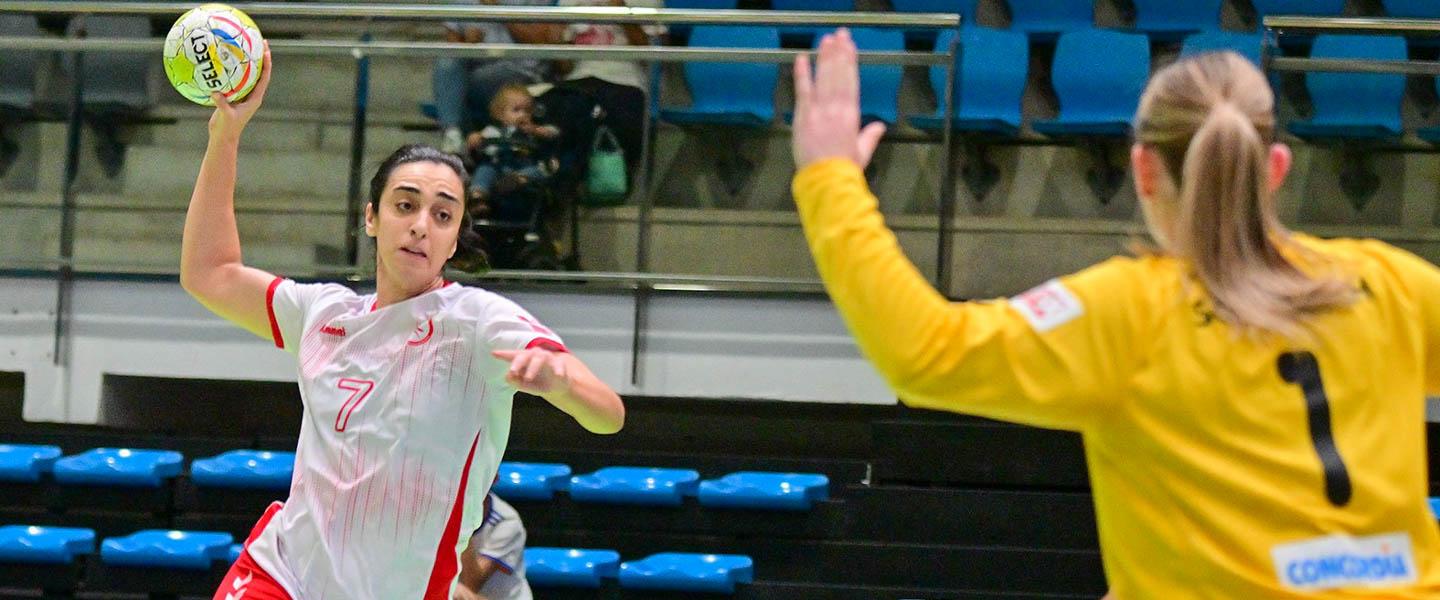 The 25th edition of the CAHB African Women's Handball Championship is scheduled in Dakar, Senegal, for 9-19 November, with 13 teams at the start, ready to battle for the continental crown held by Angola. They won 13 of the last 15 editions of the competition. The only exceptions are Cote d'Ivoire at Benin 1996 and Tunisia at Algeria 2014.
It will be the first time in 30 years that the CAHB African Women's Handball Championship will be played in consecutive years, with the 2020 edition being postponed until 2021 due to the effects of Covid-19, which imposed lockdowns throughout the whole continent.
The teams were divided into three groups, two of four and one of five teams. The preliminary round is scheduled between 9 and 14 November, with the top two sides from each group, plus the third side in Groups A and B, progressing to the quarter-finals phase, which is planned for Wednesday, 16 November.
Angola will also be the favourites in this edition of the tournament, and they have been drawn into Group A alongside DR Congo, Cape Verde and Algeria. They are riding a 20-game winning streak in the CAHB African Women's Handball Championship, dating back to 2014, winning their matches by a whooping average margin of 15.1 goals per game.
The runners-up from the 2021 edition, Cameroon, will feature in Group C, a fiery group which also features hosts Senegal, a team with huge ambitions that would like to do well on their home court, Madagascar and Cote d'Ivoire. 
In Group B, Egypt, back at the highest level after a 10-year break, face Tunisia, Congo, Guinea and Morocco in another fiery group, which promises entertaining matches.
This is also a qualification event for the 2023 IHF Women's World Championship, which will take place in Denmark, Norway and Sweden, with the first four teams, the semi-finalists, progressing to the world flagship handball event, due to take place between 30 November and 17 December 2023.

2022 CAHB African Women's Handball Championship group phase
Group A: Angola, DR Congo, Cape Verde, Algeria
Group B: Tunisia, Congo, Guinea, Morocco, Egypt
Group C: Cameroon, Senegal, Madagascar, Côte d'Ivoire
Photo in courtesy of Tunisia Handball Federation