Group stage finished at IHF Trophy Africa – Zones II and V
28 Oct. 2022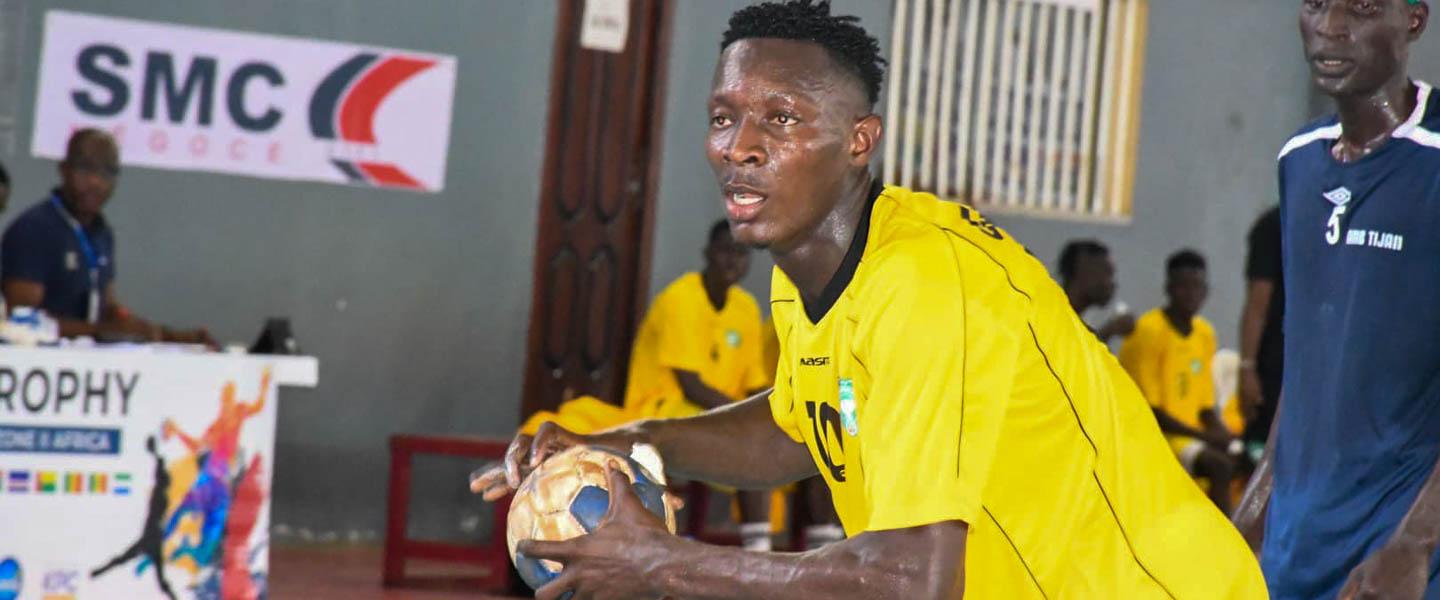 It is crunch time at the Men's IHF Trophy Africa – Zones II and V, as the group matches finished on Thursday. The semi-finals and placement matches 5/6 of each competition will be played on Friday. The finals and the third-place encounters are scheduled for Saturday. 
At Zone II in Conakry, home team Guinea continued their winning run at the junior (U20) competition. After beating Mali 37:19, they secured the top position in Group A, while Mali finished second with four points and also went through. Gambia beat Guinea Bissau 40:24 to rank third, and Guinea Bissau finished bottom of the group.
In Group B, Senegal defeated Cape Verde 35:24 to finish first. Cape Verde became runners-up, and third-placed Sierra Leone failed to go through. In the semi-finals, Guinea meet Cape Verde, and Senegal face Mali. Gambia and Sierra Leone will fight for the fifth place, while Guinea Bissau are ranked seventh.
At the youth (U18) event, Cape Verde won Group A with six points after beating Mali 31:25. Sierra Leone also went through, as they proved to be too strong for Guinea Bissau (43:33). In Group B, Guinea and Senegal fought for the top position, with the home side celebrating a 36:26 victory.
Cape Verde face Senegal, and Guinea take on Sierra Leone in the semi-finals on Friday. Mali and Gambia play for fifth place, and Guinea Bissau are ranked seventh.
At Zone V in Nairobi, Kenya's junior team failed to progress after losing a key match against Uganda 28:31. Uganda topped Group A with three wins, and Burundi, who took a commanding win against South Sudan (64:21), became runners-up.
In Group B, Rwanda and Ethiopia went through, and Rwanda won their mutual encounter on day three 44:40. Uganda play Ethiopia, and Rwanda meet Burundi in the semi-finals. Kenya and Djibouti fight for the fifth position, and South Sudan are sure to finish seventh.
At the youth tournament, Rwanda beat Uganda 47:39 in Group A to join Burundi in the semi-final. In Group B, Kenya and Ethiopia had secured progression already on Wednesday, and their encounter ended in Kenya's favour (46:37). In the other match, Djibouti had the upper hand against South Sudan (34:25). 
Burundi play Ethiopia, and Kenya face Rwanda in the semi-finals. Uganda and Djibouti compete for the fifth position, and South Sudan stay seventh.
Photo: Handball Federation Guinea