Virtual, global success for Scottish Handball
14 May. 2021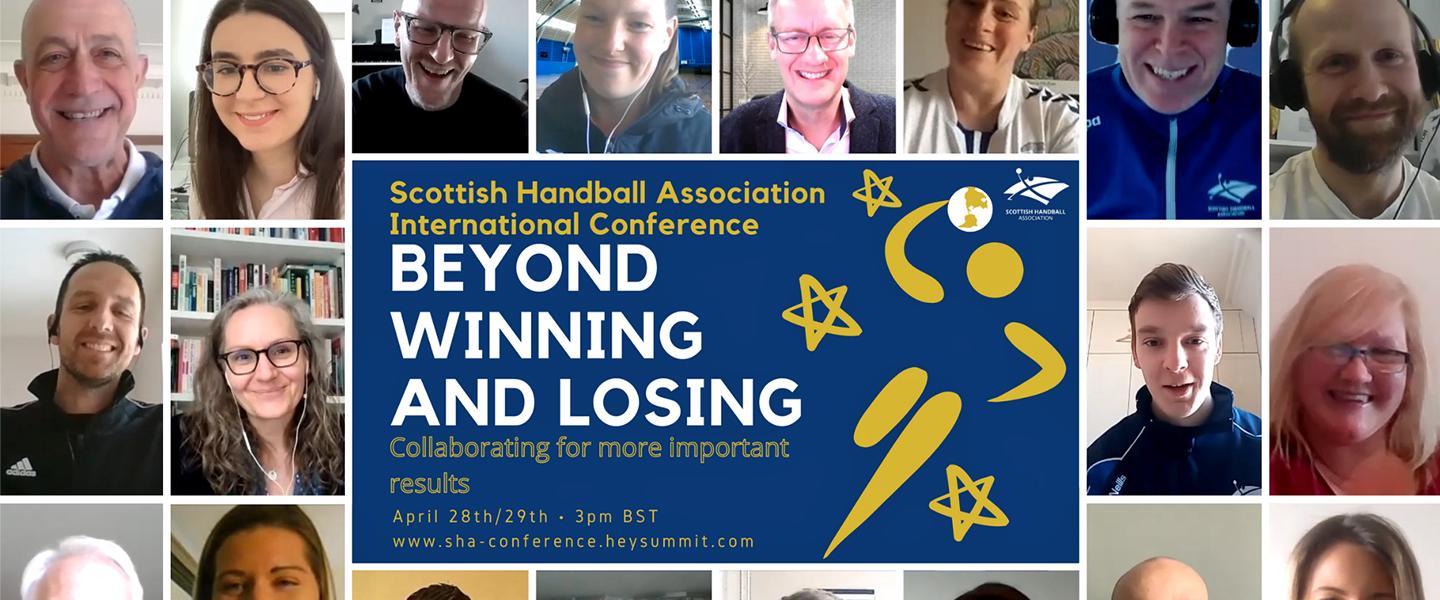 The Scottish Handball Association (SHA) hosted their first-ever 'Virtual International Conference' featuring speakers from across the handball world.
 
Entitled 'Beyond Winning and Losing; Collaborating for More Important Results', the conference took place over two days – Wednesday 28 and Thursday 29 April – with four main aims:
 
'Communicate' – inform and enthuse the Scottish Handball family about exciting developments and initiatives, and to reiterate a long-term, strategic commitment to developing the game.
 
'Raise Profile' – improve awareness of handball, especially in Scotland, to help attract more players and increase diversity in the sport.
 
'Share Knowledge' – provide a platform for world and European handball communities to share knowledge and experience, while exploring key challenges and opportunities to continue growing the game in Scotland and beyond.
 
'Build Networks' – engage wider range of stakeholders and friends who share Scottish handball's vision of sport is as an integral part of improving education, health, and community well-being.
 
The free sessions, all available on catch-up via sha-conference.heysummit.com featured a wide variety of speakers, including Stewart Harris (CEO sportscotland), Cath Bishop (3x Olympian), Leonor Mallozzi (International Relations Director, Portuguese Handball Federation), Paul Bray (Chair, British Handball Association), Barry Cook (Grade 1 SFA Referee, Scottish Football Association) and John Ryan (Writer, Podcaster and Commentator, Team Handball News) amongst others.
 
"We wanted to play our part in helping handball grow, and to share our stories about the exceptional work our volunteers, members and staff have put in to make huge strides in Scottish handball over the past few years," said Iain McKinven, Chair of the Scottish Handball Association (SHA) to ihf.info.
 
"We also wanted to learn from the good things happening in other relatively small handball countries, in other sports and sections of society, and also open up new channels for sharing experiences, strategies and challenges – all of course while raising Scotland's profile as thought leaders and an up-and-coming handball nation."
 
The SHA chose speakers and topics based on their 'Long Win' ethos of showing commitment to sustainable and inclusive growth in handball.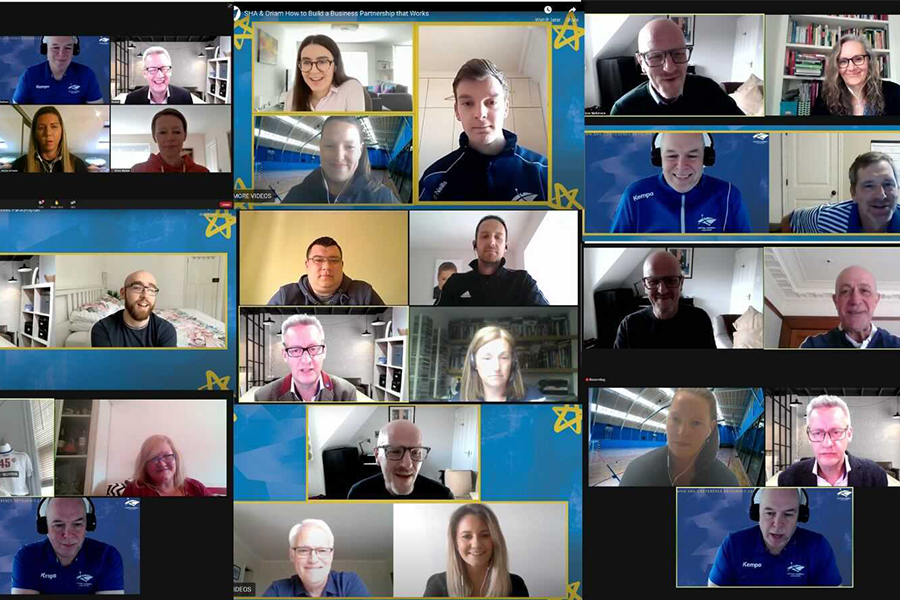 "We especially wanted to show how collaboration is key to our 'long win' approach – fostering greater participation in sport as a way to promote greater well-being and better mental health in our country," added McKinven. "Therefore, we chose topics which reflected this theme, and invited speakers who share our values and passion to tell their own stories about successful collaboration, so that together we could maximise our learning."  
 
Over 230 people from 41 different countries subscribed to watch the event live, with many more registering to watch the fascinating and info-packed sessions on demand afterwards.
 
"All of our speakers told powerful, insightful stories about the power of collaboration," said McKinven. "How it drives better results, and how it is so much more fun than trying to go it alone in sports – or in life.
 
"Together, they were a fantastic example of why we set up the conference in the first place: by sharing together we become more than the sum of our parts and see that lifting each other up is the best way to strive for success – no one really achieves their best unless we all do." 
 
Other highlights included a high energy 'Handball in Scottish schools' session which discussed the successful SHA model for building participation in community-led, educational settings, an inspirational talk with Olympian and author Cath Bishop articulating key elements of 'Long Win' thinking, as well as a lively exploration of British Handball's recent success securing government funding through UK Sport for future development of the elite game.
 
The immediate future however represents an exciting time for Scottish Handball with the sport almost ready to fully return, following the Scottish Government's announcement relating to sport coming out of COVID-19 lockdown.
 
"The Scottish Handball family has retained a high level of enthusiasm and also remained really patient during the extended hiatus from playing due to COVID-19," explained McKinven.
 
"We're all getting ready to get back on court, although there's a lot of work still to do and many hurdles to negotiate to gain access to facilities as these begin to gradually open up again, but outdoor training is already taking place, a real testimony to our clubs' commitment in a wet and windy Scotland.
 
"Our focus now is on getting playing again fully, but we will also take the learning from our conference experience and continue to foster digital as well as real world collaborations with our extended network of handball friends and others in Scotland and around the world, so watch this space.
 
"On behalf of everyone at the SHA, I want to say a huge thank you to all of our conference partners for their support in making this conference such a great experience for all."
 
For more information on Scottish Handball, visit handball.scot.  
Photos: Scottish Handball Association