Glasgow take the British title
31 May. 2018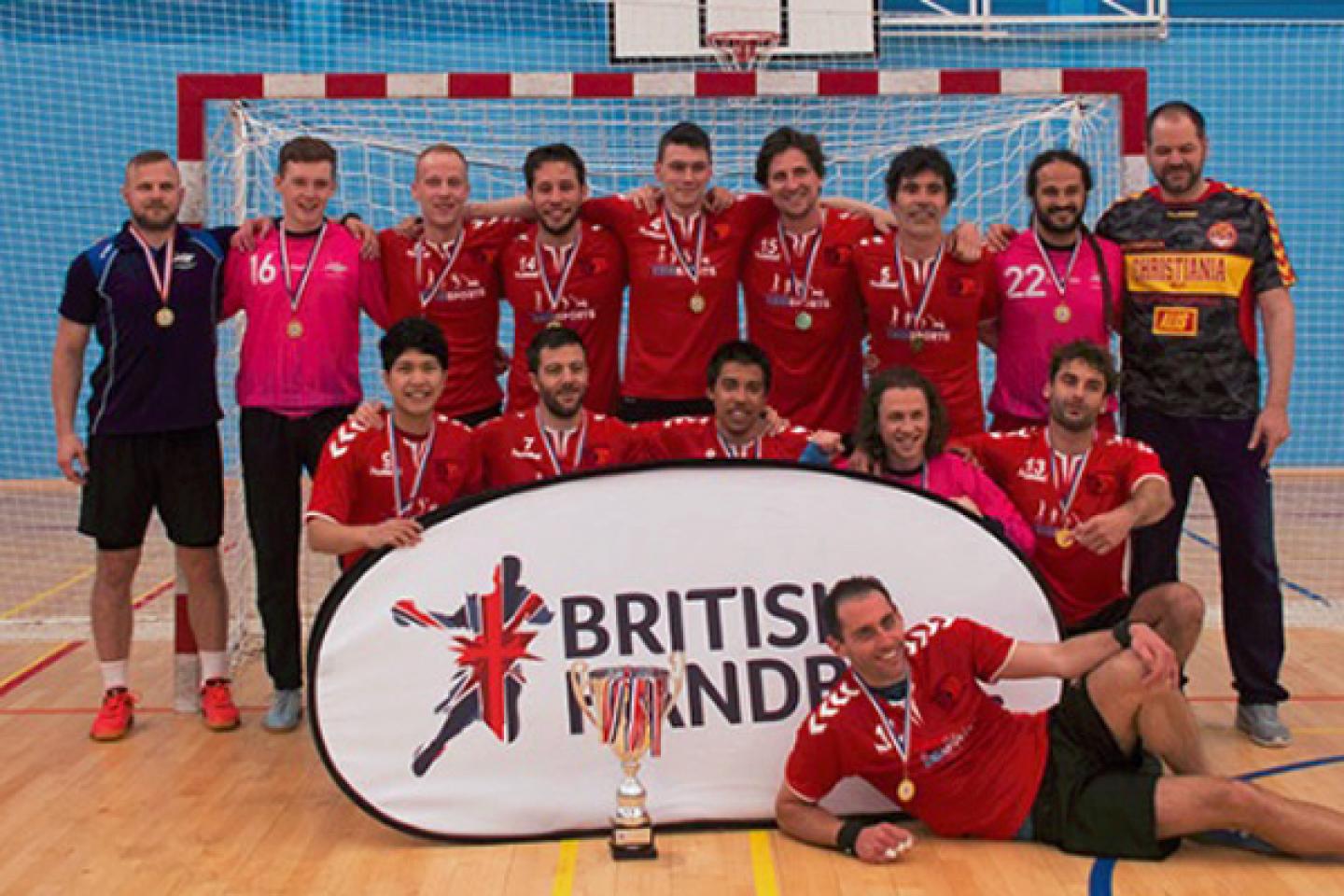 IHF Associate Member, the Scottish Handball Association (SHA), hosted the 2018 British Handball Association (BHA) British Championship Play-Off last week at Oriam - Scotland's national performance centre for sport, based at Heriot-Watt University's Riccarton campus in capital city Edinburgh.
Effectively a 'Final 4' of the top two teams in England and Scotland, Scottish league champions Glasgow came from behind in the first semi-final to beat England's league runners-up, Olympia, 30:22 (12:15) as their defence restricted their opponents to just seven second half strikes.
It was swiftly followed by another victory for the host nation as Scottish league runners-up Livingston beat English champions London GD 29:26 (15:10) in the second semi-final to set-up an all Scottish final.
The final saw Glasgow again bounce back strongly from a first half deficit as the young Livingston side lead by three at the break (15:12), but with 10 minutes to go in the game, that lead had evaporated (22:22) as the Glaswegians powered through to the final buzzer to win 31:26. Livingston's Ross Strachan top scored with 12 goals, and three behind was Gabriel Fernandez who struck the most for Glasgow, with nine. In the bronze medal match London GD beat Olympia 22:21.
The victory for Glasgow in the British Championship completed a trio of 2017/18 titles for the side, adding to the Scottish league title and Scottish cup.
The 2018 BHA British Championship was a pilot edition of the 'Final 4' version of the tournament between the top teams from England and Scotland after the 2017 test event, which saw Warrington Wolves (ENG) beat Livingston (SCO).
Previously, the competition took place in a league format and the new format since 2017 is a return to the competition after a long break. The Championship decides the allocated places for British teams in EHF European Cup competitions.
British Handball Association Chairman Paul Bray said:
"We are slowly re-establishing the British Championship and are very pleased with the outcome this year – next year we aim to introduce the Women's BHA Final 4.
"I would like to congratulate all four teams who competed in this great venue and especially Glasgow, who won their first British title.
"I would also like to thank the Scottish Handball Association for organising this year's edition – along with the England Handball Association, they will take turns hosting this event and the British Handball Association are very grateful to them for their support of the competition."
For more information about the British Handball Association, visit www.britishhandball.com
Photo: British Handball