Great Britain, England and Scotland welcomed at IHF Head Office
13 Sep. 2018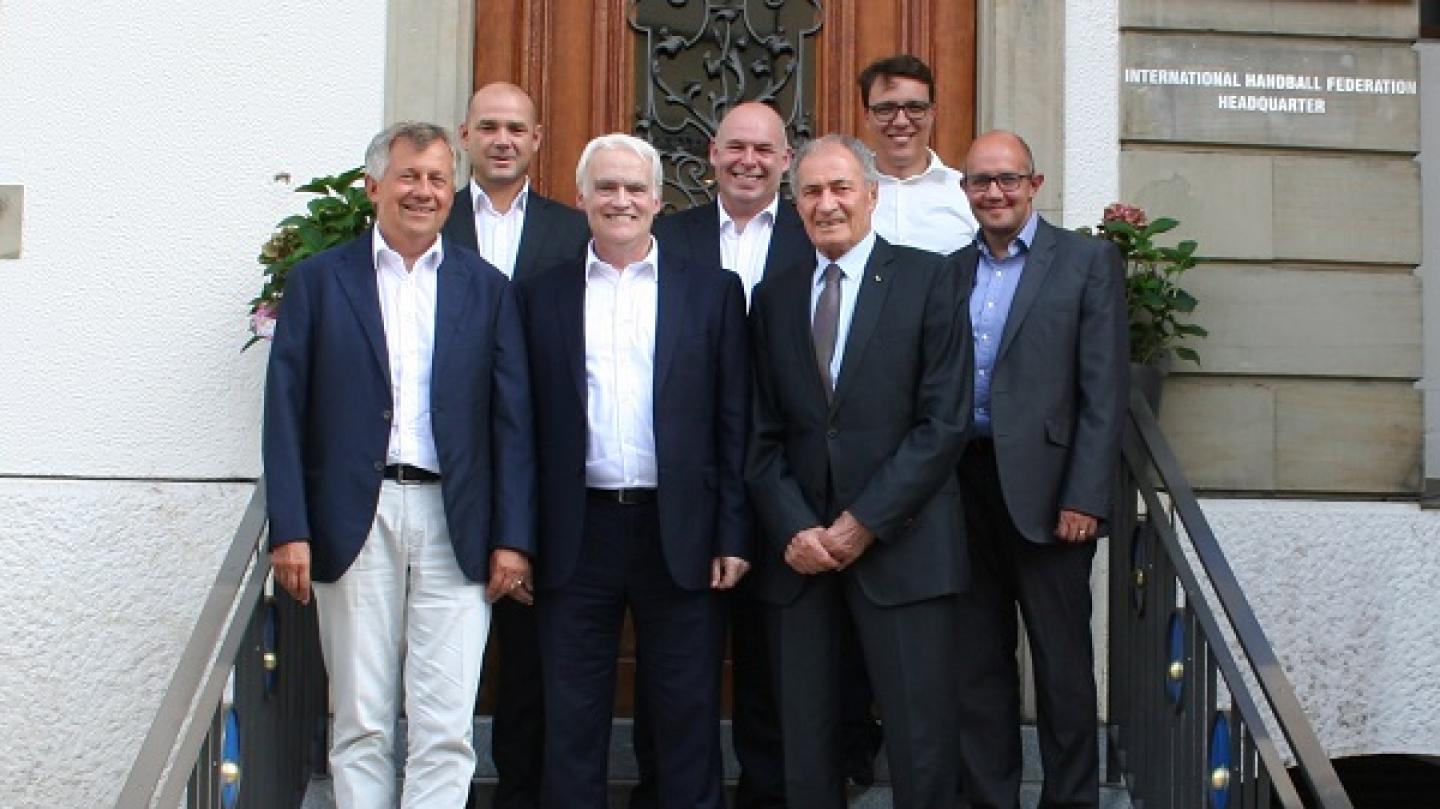 The Chairman of the British Handball Association (BHA), Paul Bray, CEO of the England Handball Association (EHA), David Meli, and Stephen Neilson, Director of the Scottish Handball Association (SHA), visited the IHF Head Office in Basle, Switzerland yesterday in order to discuss the development of handball in Great Britain and the progress of the IHF New Markets Project.
The focus of the project will still be on the development of youth handball and a continued support of the grassroots base of the sport in the UK in order to improve both quantity and quality of players coming through from secondary schools.
Furthermore, four national teams should receive support through special 'age group programmes', which include the men's and women's U18 and U20 teams.
As the creation of several events by the International Handball Federation as well as the European Handball Federation (EHF) – such as the IHF/EHF Trophy tournaments or the IHF Emerging Nations Championship – have made international competitions more accessible to teams from Great Britain, new age group teams were formed who could compete at an international level and gain valuable experience.
Furthermore, it was pointed out that the IHF funding through the New Markets Project was hugely beneficial for Great Britain. The teams are beginning to record good results and the standard is improving.
The IHF is pleased to inform that in view of these positive results the support of handball in Great Britain will be continued.
The meeting was attended by IHF President Dr Hassan Moustafa, EHF President Michael Wiederer, IHF Managing Director Amal Khalifa, Chairman of Commission of Coaching and Methods, Dietrich Späte, and IHF Competitions Director Patric Strub, as well as EHF Secretary General Martin Hausleitner.