London GD win GB men's club title
20 May. 2019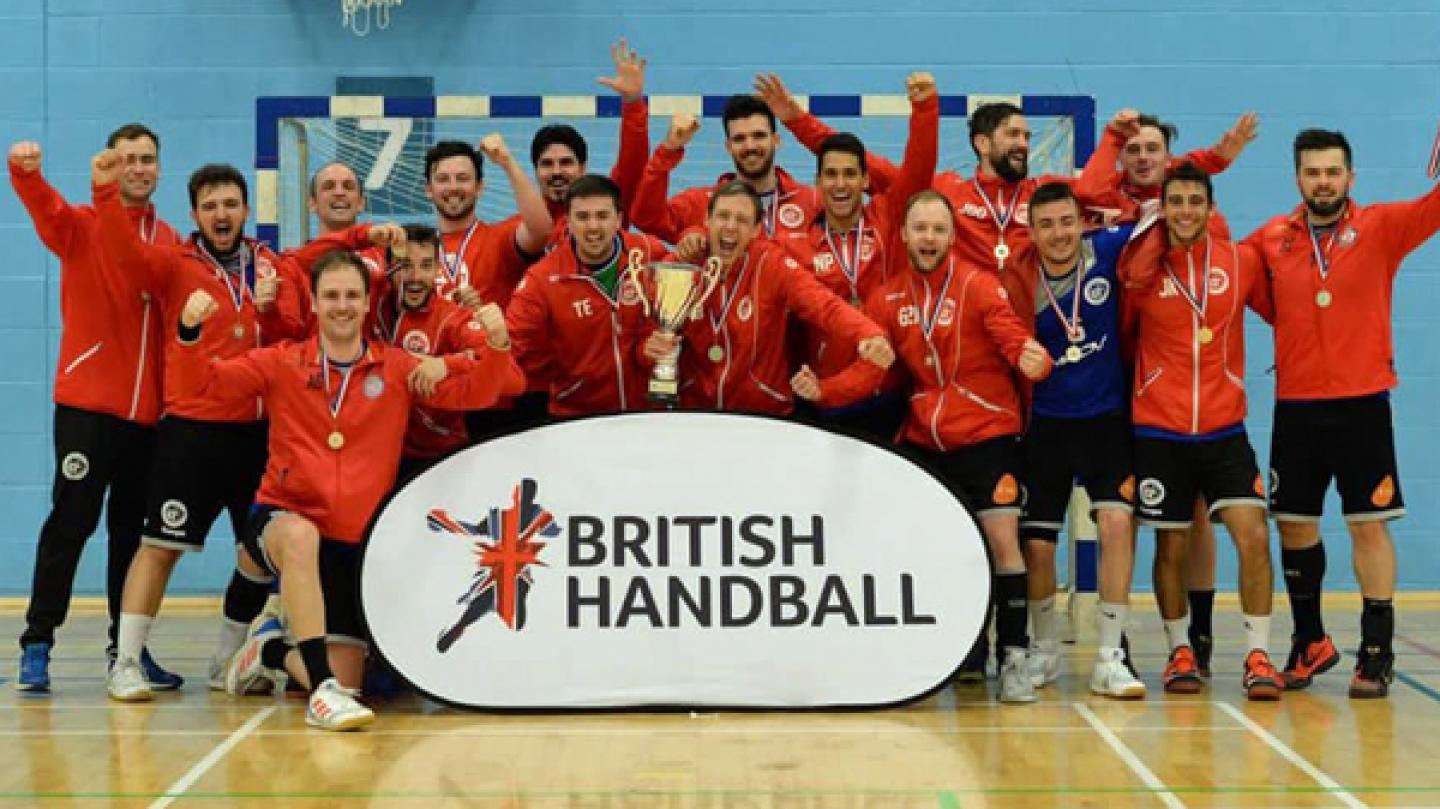 IHF Associate Member, the England Handball Association (EHA), hosted the 2019 British Handball Association (BHA) British Championship Play-Off this weekend at the Oldham Leisure Centre in Greater Manchester.
All four teams were a repeat of the same quartet which competed last year in the competition which was held in Scotland with champions of England, London GD and champions of Scotland, Glasgow, joined by their respective league runners-up – Olympia HC (England) and Livingston (Scotland).
The tournament saw the first matchday pit England against Scotland in both semi-finals with London GD eventually getting the better of Livingston in the first semi-final, to win 27:24. Clement Burry top-scored for London with eight goals and Ross Strachan grabbed the same amount for Livingston.
In the second semi-final, current British title-holders Glasgow lost to Olympia HC 28:24 who had Tomasz Chwajta to thank with 14 goals, while Glasgow's Inigo Arraros finished with seven.
On the second matchday, the 3/4 placement match saw Livingston pull away in the second half to beat Glasgow 30:23. Strachan was again Livingston's top scorer with nine goals, while Ilan Merer and Danos Saginas both scored eight times for Glasgow.
In the final, London GD easily dispatched Olympia HC 23:16 with the GD defence restricting their city opponents to just six second-half strikes.
In the opening half GD were ahead by three (6:3) after the first quarter but Olympia struck back to make it 7:7 after 20 minutes and it could have been nearly all-square at the break, but Olympia missed their chances and GD took theirs, to go in three up (13:10). The dominant second half highlighted GD's strength in both defence and attack as Burry again topped the scoring charts for his GD side, with six goal, while Olympia's Boris Levitszki sunk home five times. 
The title means London GD qualify through to next season's Men's EHF Cup.
"This is the third year of the new British play-offs and our third different champion which shows just  how open this competition is," said BHA Chairman Paul Bray at the event. "The top four team format has proved popular with the teams and is always well contested.
"I would like to congratulate all the teams, but particularly London GD on their title. I would also like to thank the EHA for hosting this year's edition and all the staff, volunteers and fans who participated in one of the highlights in the calendar of British Handball."
RESULTS
Saturday 18 May
Semi-Final 1: London GD vs Livingston 27:24 (11:9)
Semi-Final 2: Glasgow vs Olympia HC 24:28 (10:14)
Sunday 19 May 
3/4 Placement: Livingston vs Glasgow 30:23 (13:11)
Final: London GD vs Olympia HC 23:16 (13:10)
Photo: Richard Brooks/British Handball