Look back: Hungary 2018 – IHF Women's Junior (U20) World Championship
09 Jun. 2022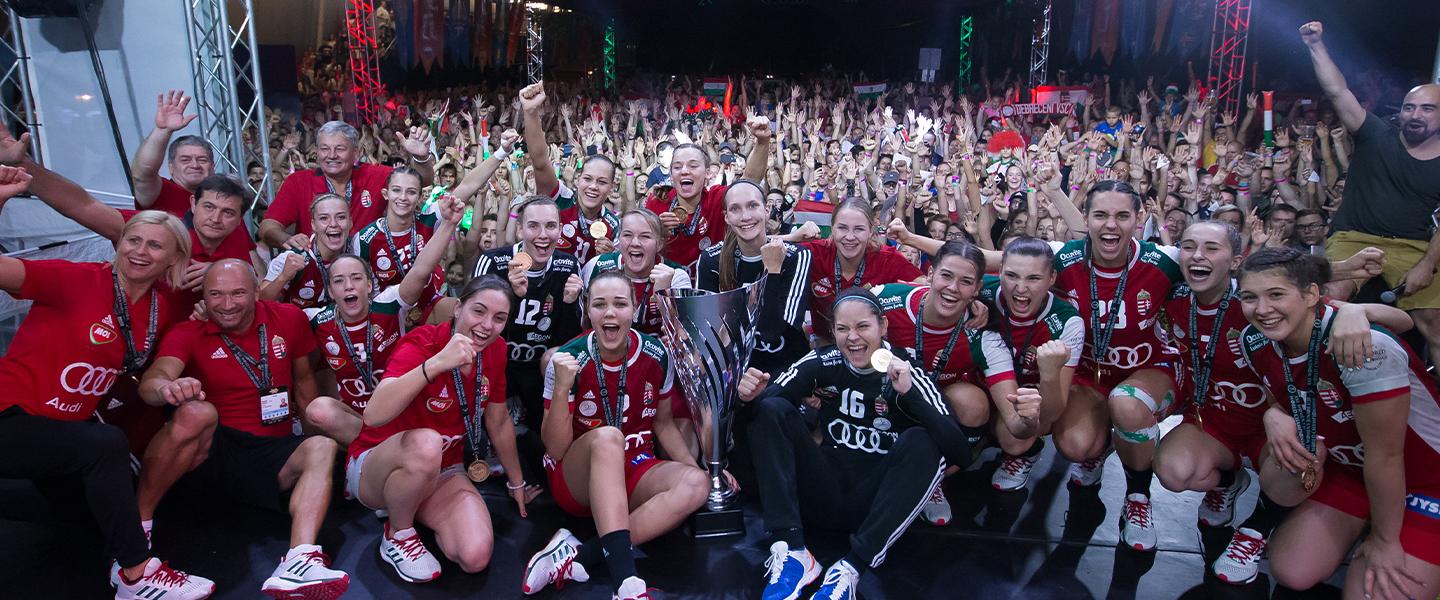 There are less than two weeks left before the start of the 2022 IHF Women's Junior (U20) World Championship in Slovenia, and a four-year break caused by the COVID-19 pandemic will end this month, as the global flagship event for players under 20 returns.
After Romania 2020 was cancelled, we take a walk through what happened at Hungary 2018, a superb event, which featured the top teams at the level, with players that are now making huge marks in the senior category.
The event: The 21st edition of the IHF Women's Junior (U20) World Championship took place in Hungary between 1 and 14 July 2018, with 23 teams at the start after Côte d'Ivoire withdrew. The competition took place in two venues – Főnix Hall and Hódos Imre Sports Hall – in Debrecen, Hungary.
What was new: It was the fifth edition which was supposed to have 24 teams at the start – Côte d'Ivoire withdrew before the throw-off – and the second one to have been held in Hungary, 17 years after the first time the IHF Women's Junior (U20) World Championship edition was held there, in 2001. There was only one rookie team, Paraguay, while the gold medals went to the hosts for the first time in history.
The competition: The 24 participating teams were divided into four groups of six teams each, with the top four sides from each group qualifying for the Round of 16 phase, while the other eight teams went into the President's Cup. A knock-out tournament was then used to decide the winner.
Who won: Hungary.
Review: Hungary 2018 was the starting point of a thorough domination for the European side in the younger-age categories, as the champions also secured the Women's 19 EHF EURO titles in 2019 and 2021 without dropping a single game.
In fact, Hungary are on an amazing winning streak coming into Slovenia 2022, despite their roster changes, as they have won the last eight matches played at Hungary 2018, by an average margin of 7.62 goals per game. They were flawless in Group A, securing clear wins against Norway, Montenegro, Brazil and Portugal to win the first place in the group, as a strong Norway team, featuring Henny Reistad, Guro Nestaker and Ragnhild Dahl, finished second.
Russia, Denmark and France – in Groups B, C and D – also finished the first part of the competition on a five-game winning streak, emerging as serious rivals for Hungary. Russia, in particular, had a superb preliminary round, boasting the top defence with 88 goals conceded in five matches and a goal difference of +65, especially after a strong 27:15 win against the Republic of Korea in the last game of the group.
The four sides boasting a perfect record after the preliminary round also won in the Round of 16 phase, as Hungary took a clear 31:17 win against Slovenia, Russia beat Brazil 32:20, Denmark needed a last-gasp goal to clinch a 25:24 win against Germany, while France beat Japan, 29:25.
Hungary's display of consistency continued in the quarter-finals, where Noémi Pásztor, Gréta Márton and Noémi Háfra each scored six goals to help their side clinch a 31:26 win against rivals Romania, despite being 14:17 down at half-time. Russia eliminated the Netherlands 28:26 after a hard-fought game, while the Republic of Korea, who quietly went on their business, delivered a gem against Denmark, 24:16. However, the most balanced game was the one between France and Norway, which ended in a 24:24 stalemate in regular time. With a superb game from back Henny Reistad, who scored seven times, Norway clinched a 27:26 win, handing France their first loss in seven games and eliminating them from contention.
The battle between two of the top teams in the competition – Norway and Russia – highlighted the start of the final weekend, but it was not a close call, as the Scandinavian side once again relied on Reistad, who scored seven goals again, to clinch a 30:23 win and qualify for the final for the first time since 2010. Hungary also moved to the final, with Háfra, who already had experience in the domestic league and the EHF Champions League Women, scoring at will against the Republic of Korea to clinch a 30:25 win.
Hungary had already beaten Norway 35:27 in the preliminary round and were heavy favourites in the final. With Reistad scoring seven goals again for the third game in a row, the Scandinavian side had something going, but it was no match for how strong Hungary eventually proved to be. With a superb connection between Noémi Háfra and Katrin Klujber, who were also teammates at club level at FTC-Rail Cargo Hungaria and scored eight times each in the final attended by 6,500 fans in the Főnix Hall, Hungary took a 28:22 win and sealed their first-ever gold medal at the IHF Women's Junior (U20) World Championship.
Republic of Korea claimed their fifth bronze medal in the competition after a 29:27 win against Russia.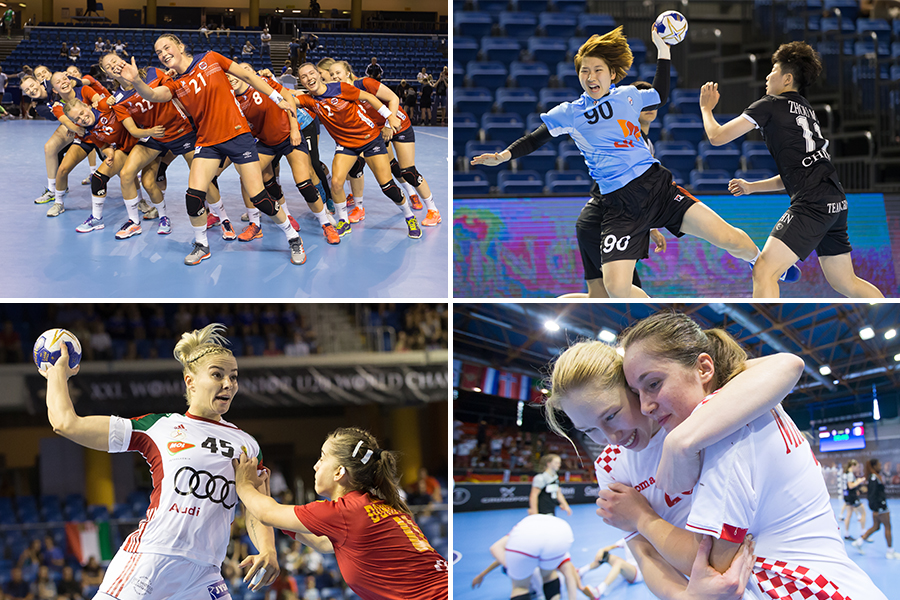 Most Valuable Player: Hyesoo Song – Republic of Korea
Top scorer: Helena Paulo – Angola: 73 goals
Final ranking:
1. Hungary
2. Norway
3. Republic of Korea
4. Russia
5. Netherlands
6. Denmark
7. France
8. Romania
9. Croatia
10. Iceland
11. Brazil
12. Sweden
13. Germany
14. Japan
15. Slovenia
16. Montenegro
17. Spain
18. Portugal
19. Angola
20. Chile
21. PR of China 
22. Paraguay 
23. Egypt
All-star Team:
Goalkeeper: Polina Kaplina (RUS)
Right wing: Dorottya Faluvégi (HUN)
Right back: Line Elltertsen (NOR)
Centre back: Henny Reistad (NOR)
Left back: Noémi Háfra (HUN)
Left wing: Emma Cecilie Uhrskov Friis (DEN)
Line player: Noémi Pásztor (HUN)
What happened next: The next edition of the IHF Women's Junior (U20) World Championship, due to be held in Romania, was cancelled due to the emergence of the COVID-19 pandemic. With that event cancelled, Hungary will try to retain their title at Slovenia 2022, a competition which will start on 22 June in three venues in two cities, Celje and Lasko.