Commanding win sends Sweden to quarter-finals
24 Jan. 2021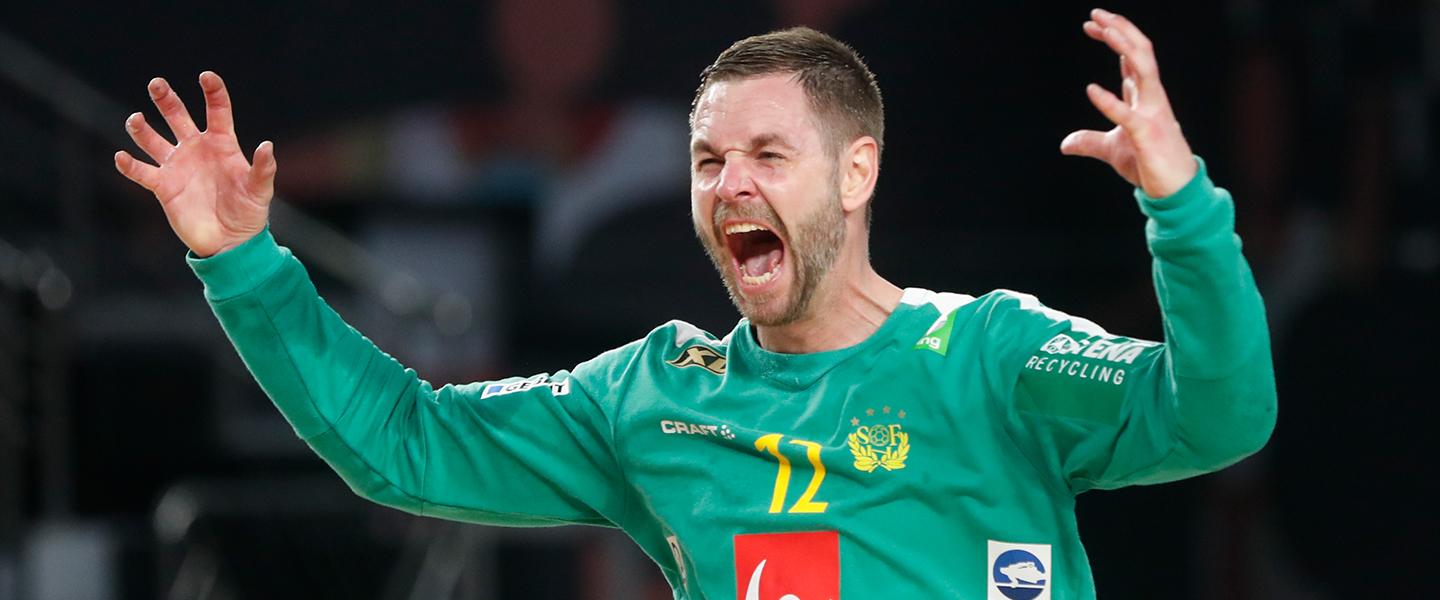 After two draws in a row in their previous matches, Sweden claimed their first win in the main round, which saw them book a ticket to the quarter-finals and finish top of Group IV with eight points, ahead of second-placed Egypt.
And for the Russian Handball Federation Team, the defeat meant elimination, as they finish fourth in the group with five points. 
MAIN ROUND GROUP IV
Russian Handball Federation vs Sweden 20:34 (8:17)
Wing players dominated the Swedish attack early in the match, as Hampus Wanne and Daniel Pettersson put the Scandinavian team in front 3:0 before Dmitri Kiselev scored the first goal for the Russia Handball Federation Team almost seven minutes into the game.
By minute 15, Wanne had scored five goals, including three from the 7m line, and Palicka made four saves to propel Sweden to a 10:4 lead.
In the previous match against Slovenia, the Scandinavians also held a big advantage for much of the first half, but were up just by one goal at the break and dropped a point in the end.
This time, they stayed focused and enjoyed a superb 94 per cent shot efficiency in the first half, and a nine-goal lead at half-time.
"It was a perfect game for us. We played very well both in defence and in attack, our goalkeeper was outstanding, and the Russian [Handball Federation] Team looked a bit tired," Sweden's coach Glenn Solberg said after the match. 
It was a poor first half for the Russian Handball Federation Team, who struggled to get into the game and were limited to just eight goals. But soon after the break, three back-to-back goals by Alexander Kotov and Pavel Andreev helped them to close the gap to 11:17.
Sweden needed some time to get back on track, but after a while they were hard to stop again. Between minutes 38 and 45, the Scandinavians went on a 5:0 run to establish a 25:13 lead.
"We had a good tournament, and it's frustrating to finish it like this. Sweden showed us the limit of our capabilities, but nobody can say that we didn't fight," said coach of the Russian Handball Federation Team Velimir Petkovic. 
Late in the match, Glenn Solberg actively rotated his players, but his team did not slow down. Palicka recorded 14 saves and Lukas Pellas scored eight goals, helping Sweden to celebrate a clear and well-deserved victory. 
hummel Player of the Match: Andreas Palicka, Sweden